Thermoelectric Coolers
Thermoelectric coolers offer convenient, efficient and portable cooling or heating. Cool to 27 °C below the ambient temperature or heat up to +65 °C; the TCX Professional series of thermoelectric coolers can do both. Powered by 12/24 V DC with intelligent power-save circuit. Available in several sizes.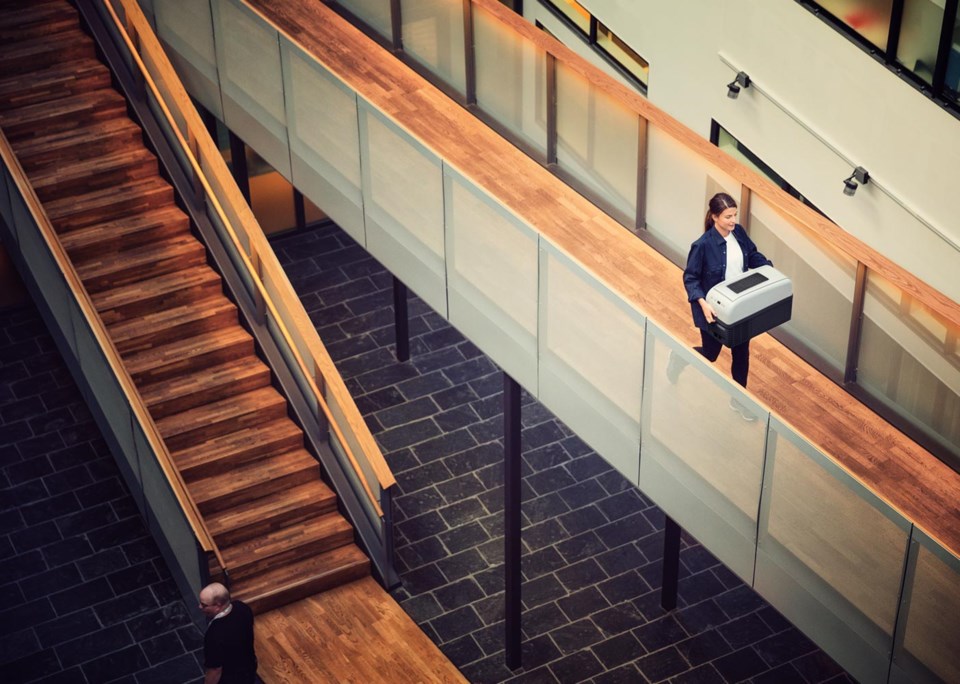 Showing 7 out of 7 products
Dometic Thermoelectric Cooling boxes
Ready to experience the future of refrigeration? Dometic thermoelectric cooling boxes leverage modern physics to keep food, lab materials and other goods tempered on the go. Able to maintain consistent temperatures without needing lots of space or power, our thermoelectric coolers offer cost-effective, portable options for efficient temperature control.
Thermoelectric coolers use solid-state thermoelectric heat pumps that can transfer heat energy with minimal moving parts. This unique feature lets them cool things down as well as warm them up — Few coolers are more versatile.
What should you look for in a thermoelectric cooler?
Thermoelectric cooler devices come in many forms. Although it can seem tricky to decide, there are a few core features that you need to seek out:
Your chosen device should have a wide range of operating temperatures — Dometic's advanced thermoelectric coolers are rated for their ability to cool and heat items relative to ambient temperatures, so they're suitable for various environments.
Power-saving circuitry is an essential aspect of any well-made cooler. By using smart controllers to minimize wasted energy, we've produced a thermoelectric cooler that lasts longer and ultimately costs less to operate.
Dynamic ventilation and wear-resistant fans help ensure that your cooler's contents stay at uniform temperatures. If you'd rather not worry about hot spots or uneven cooling, then it's wise to pick a self-ventilating cooler.
Choosing the right cooler for any job
Thanks to their unmatched versatility, our portable electric coolers are perfectly at home in a variety of situations. Whereas many alternatives can only operate under limited circumstances, Dometic thermoelectric technology gives you far more flexibility. For instance, you've probably already seen these coolers being used — even if you didn't recognize them — by caterers, food delivery workers, medical professionals and even lab technicians.
Why might you benefit from getting a better portable electric cooler?
Dometic portable electric coolers let you control temperatures dependably no matter where your business trips or personal adventures happen to take you. Since the only thing they consume is electricity, operation and maintenance are effortless — Our leading models include ventilation fans, rugged circuits and other highly reliable, proven components.
Switching to a Dometic electric coolbox may be one of the smartest moves you ever make. If you thrive on productivity, then using a cooler that works as intended without needing to be adjusted or fine-tuned is a great way to enhance your workflows.
One of the most significant benefits of our electric coolboxes is that they're amazingly small. With minimal footprints, they can fit comfortably inside vehicles, cluttered delivery staging areas and storage spaces. Their small size makes them the ideal choice for getting more out of your workspace — even if your current organization scheme isn't quite as orderly as it ought to be.
Why choose a Dometic electric cool box?
Thermoelectric cooling and heating are nothing new, but recent technological advances have made these tools more effective than ever before. Dometic is a global leader in reliable cooling technology in more than 100 international markets — Our products shoulder tough loads in extreme industrial environments, brave nightmarish urban traffic alongside delivery drivers and support lab workers who depend on temperature consistency.