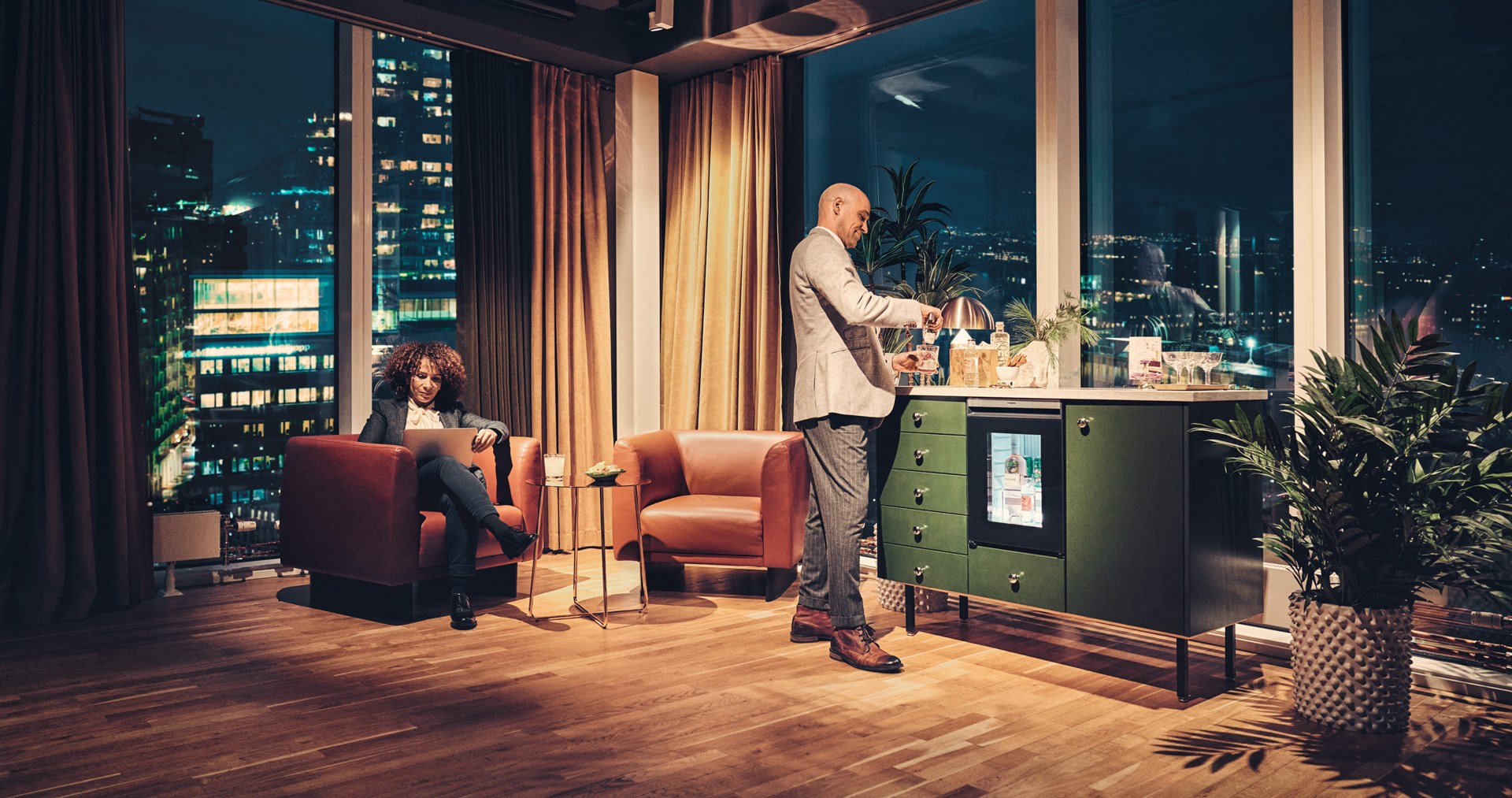 HiPro Minibars
Pioneering the hotel industry. Again.
Setting a new industry standard
Premium can't be measured. It's all about the first impression, elegant design and the silence that your guests appreciate. What can be measured is efficiency. With improved cooling performance and up to 50% lower power consumption compared to our older models, it's clear to see why the HiPro line is the most innovative minibar range we've ever created.
Premium guest experience
The state-of-the-art design of Dometic HiPro will help you create a premium in-room feeling. With sleek design, elegant illumination and crystal clear doors, invite your guests to treat themselves to something special.
Sustainability checking in
Sustainability means doing more with less. It's a philosophy we put into action with outstanding energy efficiency and the first chromate free minibar range on the market. A sustainable minibar is a smart minibar. The all new HiPro range delivers more powerful cooling with up to 50% less energy consumption.
Get to know the new Dometic HiPro
A well-stocked minibar is an expected and appreciated hotel room feature for well-traveled hotel guests. Advanced design and innovative features found with the all-new HiPro minibars include:
Adjustable shelf positions to fit a wide range of products
Ability to remove shelves at only 90º degrees door opening angle
Door racks fit 1.5L bottles 
Unique, modern design with full glass door option
Transparent door racks 
Improved cooling power
Deliver first sip satisfaction every time. Dometic HiPro delivers improved cooling accuracy with updated and optimized functionality. With quick room turnover in mind, the Dometic HiPro has been engineered for rapid drink chilling performance without ever over-cooling.