Parking Coolers
Experience up to 12 hours run time, low-noise and low-vibration performance when parked, with our highly efficient truck air conditioners. With these, you can look forward to a long, uninterrupted rest in your cab. In addition, we provide self-contained, split or under-bunk systems that are all easy to install.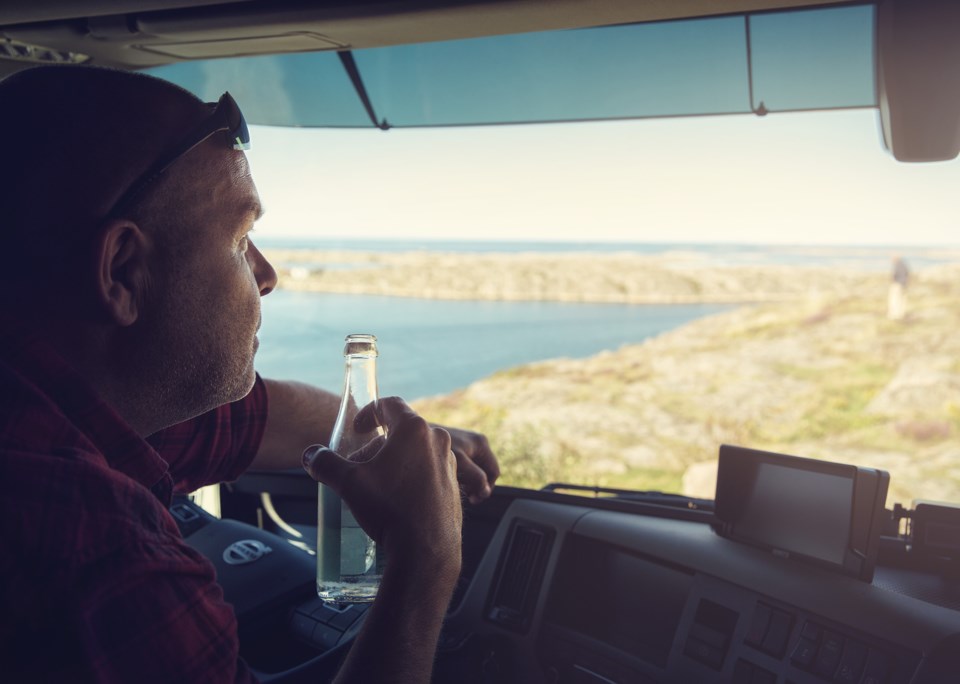 The perfect truck air conditioner for your vehicle
Truck air conditioners keep your cab cool while you are on the road. Having a truck AC unit is critical when you must drive through hot or humid climates. They are also essential when you need to drive at highway speeds, and rolling down the windows is not an option. High-quality truck air conditioners also filter the air, removing outdoor pollutants and keeping you healthier. There are many benefits to installing or replacing your truck AC unit.
Finding the best truck air conditioner
Not all truck AC units are compatible with each engine type and cab size. It is important to choose an air conditioner with the right capacity, rate of airflow, and power demands to match to your engine and the square footage of your cab.
Select the right capacity of AC unit
To choose the right capacity of your truck air conditioner, you need to know the square footage of your cab. If the air conditioner's maximum capacity is the same size as your truck's cab, you might want to consider a bigger unit. Also consider if the truck's air conditioner needs to cool the trailer. If this is the case, you will need to get two air conditioner units. One will cool the air in your cab, and the other will cool the trailer.
Consider the air conditioner's size and shape
When you drive on the highway, aerodynamics are very important. You do not want a truck cooling system that adds to the height of your truck or sticks out in a way that decreases your aerodynamic properties. Our state-of-the-art engineering means that the aerodynamics of your truck's cab are maintained even when you are traveling at your top rate of speed. The compact and lightweight truck air conditioners do not add a significant amount of weight to your vehicle, which is also important for licensing, inspection and road tolls.
We supply the best truck air conditioning units
You work hard, and you deserve the best truck air conditioner available. We produce the best truck cooling systems for all makes and models of trucks. Our products are sold in over 100 markets, and we stand behind our air conditioners. The rugged components resist corrosion and damage from vibration, and they are built to last.
Stay cool while driving
Depending on the season of the year, the sun could heat up your truck's cab quite a bit. The roads absorb heat, and the engine's heat also infiltrates your cab. Our best-selling brand of truck AC units responds and keeps the temperature in your cab steady. You can make adjustments with the digital thermometer in order to suit your comfort level.
Comfort while sleeping
Our truck cooling systems even keep you cool when the engine is off. When you pull off of the road and park for your overnight sleep, the air conditioners can operate on a generator, shore power or battery. The auxiliary battery power keeps our truck AC units operating for eight hours. This means that you can get a full and comfortable night's rest with cooler temperatures and lower humidity in the cab. The battery eliminates fuel consumption while you sleep, reducing your costs of operating the truck. The air conditioners operate quietly so you won't be disturbed.
Heating functions
You may drive in places where it is hot during the day and cold at night. Our best-in-class truck AC units also have a 1 kilowatt-hour electric heater. You can turn on the heat for night and run the truck cooling system during the day.