Ice Chests
Whatever your adventure, there's a cooler to match, durable ice chests with best-in-class insulation. Maybe it's an ice-cold beverage at the end of a challenging hike. A hearty sandwich made with all your favorite fixings after a day of fishing on the boat. Everything you need for a meal cooked by the campfire. A hard cooler makes it all possible. It's the linchpin of every adventure, whether big or small. Explore Dometic's range of portable ice chests.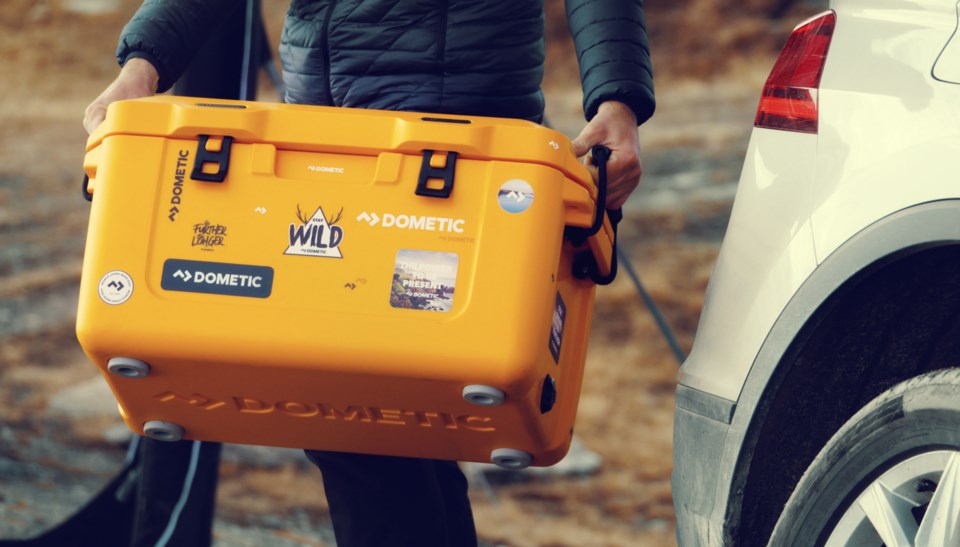 Showing 17 out of 17 products
Find the best ice chest
If you don't know which ice chest will best fit your needs, or if you're unsure why you should invest more money in a rotomolded cooler instead of a basic plastic passive cooler – read on. There are a lot of things to consider before investing in a portable cooler, and we will teach you everything there is to know about the ultimate coolers before you purchase your ice box.
Portable cooler for fishing and hunting
We know that having a passion for fishing and hunting and spending time in the outdoors is often connected to spending quality time with your family and friends. Our almost indestructible outdoor coolers are built to withstand the most extreme environments, and if you will be away for long periods of time, then the best ice chest is a rotomolded cooler. With specially designed modular accessories, rotomolded coolers can make your adventure easier and let you focus on catching the biggest fish rather than worrying about keeping your ice frozen. These high-end ice chests are innovated to make your fishing and hunting trip easier, with outdoor cooler accessories including a seat cushion, as well as accessories to hold your fishing rod or drink. Stay focused while we keep your ice frozen.
The ultimate outdoor coolers
Experiencing high outside temperatures, uneven terrain, dust and mud? Our insulated outdoor coolers take tough conditions in their stride. The ice boxes are equipped with extremely effective heavy-duty insulation, and once the cool packs or ice cubes have been placed inside, they will keep groceries, fish, bait and wild game fresh. Depending on use and weather conditions, ice will last for several days at a time. Every single detail of our ice boxes is designed to perform reliably in the toughest conditions.
What is the difference between an icebox and a rotomolded cooler?
A rotomolded cooler is a recognized manufacturing process that produces premium and high-end insulated portable coolers. While a simpler ice chest can keep ice for a couple of hours, the rotomolded coolers can keep ice frozen for days! The rotomolded coolers are the perfect portable coolers for those who want the best of the best, you will have the coolest drinks on your off-grid camping trip and what's more? You will have a premium ice chest that will accompany you for years thanks to its premium, first-class quality.
Best-rated coolers – read this
As you may have noticed, we think the "best coolers" are rotationally molded coolers. This is because of the superior insulation the rotomolding technology provides. The portable refrigerators come in various sizes and will provide you with days of frozen ice. An insulation box minimizes the amount of air going in the cooler, allowing this sort of portable cooler to stay cold for a long time. The hard cool boxes are equipped with extremely effective insulation, and once the cool packs or ice cubes have been placed inside, they will keep groceries, fish, bait and wild game fresh.
Keep ice frozen for days
Be ready for any and every outdoor adventure. Hard coolers are built for any mission that comes their way! Great insulation and a rugged rotomolded construction ensure an optimal performance on adventures. Our coolers are in it for the long haul.