LED Lights
We all love natural light, and lots of it, but sometimes we need access to the artificial variety. Dometic lighting solutions provide a discreet, minimalist design that makes them ideal for any interior. You can choose from a broad selection of solutions to give your lighting a personal touch. Products include recessed spots (perfect for reading), surface-mounted spots, door lights, ceiling lights and compact products for narrow spaces.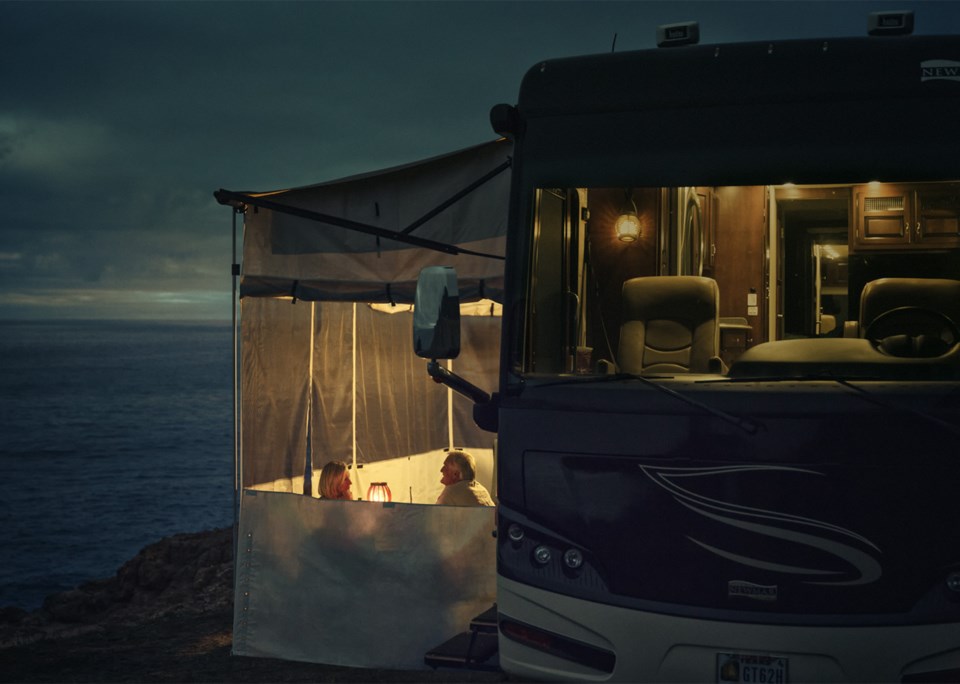 RV LED lights
Your RV is a home away from home. It is your place to sleep, cook, play, talk, and live. To truly enjoy the travel experience, you need to make sure it is lit properly. After all, even the most luxurious RV will feel like a cave without the best RV lights.
Upgrade to RV LED lights
Not all lights are created equal. In the past, incandescent bulbs were commonplace, but these bulbs were spotty in their performance and limited in their visual quality. RV LED lights offer an apt improvement in all categories. When you make the switch to LED, you can expect lights that provide better illumination. These lights are also more energy efficient, which means they limit your impact on the environment while reducing your energy costs.
Low profile, big impact
There are a lot of possibilities for your RV lights. First, consider where you want your lights to go. RV LED spots can be positioned on the ceiling while others are made to sit flush on the wall. Look for lights that can be adjusted to change the directionality of the light. There are LED lamps in all sizes to take advantage of every nook and cranny of your RV. There is no reason to live in the dark while you enjoy life in your RV. Instead, simply invest in a wide variety of caravan lights to get the job done.
Shop with a brand you trust
When shopping for the best lights for your RV, you can trust Dometic. Dometic is based in Sweden, but its high quality products are available in more than 100 countries. As a pioneer in mobile living, Dometic has an impressive selection of RV products to consider. This includes a range of LED lamps for all your RV needs. You can trust that all Dometic lights are made with sustainability and efficiency in mind, and Dometic is a brand with the highest ethical standards.
Does color matter for RV lights?
The color of your light can have a big impact on your overall visual experience within the RV. When it comes to LED caravan lights, there are two standard color options available. The first is warm white, which has a yellowish cast. These lights often look the most like standard incandescent bulbs. However, you can also opt for white lights or RV LED spots. White lights offer a very bright light, which best simulates actual daylight. Your choice of color may depend on where you are placing the light.
What is the typical power consumption for caravan lights?
While on the road, power consumption is a significant consideration. LED bulbs are vastly preferred because of their lower energy output. The typical LED bulbs for your RV will use 1.4 to 9 kilowatts per hour. 1.4 is a relatively low output and is more common for smaller lights with a less pronounced footprint. On the high end, 9 kilowatts per hour will give you better illumination. You will want to consider your kilowatts per hour in contrast to your overall lighting needs.
How long do LED lamps last?
Durability is another factor to consider. In general, LED bulbs last far longer than comparable incandescent models. Some options are rated to last up to 25,000 hours. Others may last as long as 50,000 hours. The value of longer lasting bulbs cannot be overstated. You do not want to change your lights frequently in your RV, and you can minimize the amount of maintenance work by picking longer lasting bulbs. As a general rule, lights with a higher power consumption are made to last longer.