RV Frame Windows
Whether you want to protect yourself from the sun and insects, or let more light and air in, we offer a broad selection of high-quality windows. This includes roof lights, top-hung and sliding windows, insect screens and blind systems – also available for retrofitting. Each window comes with a complete kit for easy installation.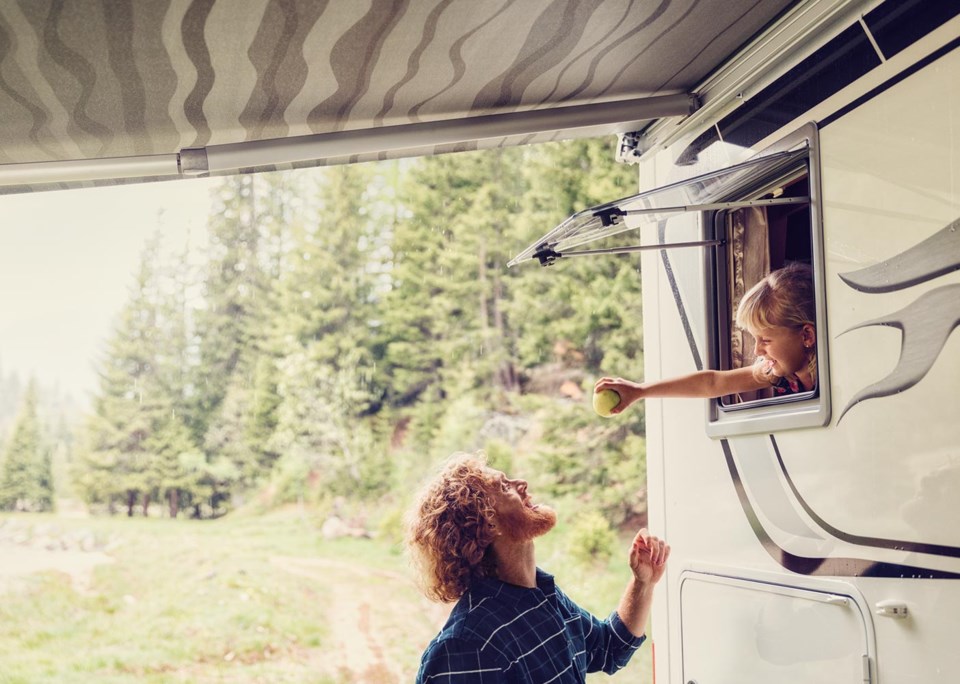 Read this before purchasing frame windows for your motorhome or RV
The mountains, the woods, the ocean or even the desert - Whatever your next travel destination may be, of course you want to enjoy the beauty of nature and the landscape surrounding you. In addition, you need to have full view in every direction from your vehicle to ensure a safe trip on the road at all times. Dometic's high-quality windows for RVs and motorhomes allow you to see out while also providing you with privacy. They reduce sun glare and eliminate unwanted heat loss or gain. When your motorhome or RV needs new windows, our world-leading brand is the right choice.
Choosing the right RV window
Not all sizes of windows will fit into your RV. You also need to consider the frame material and thickness. A few other considerations in choosing the best RV windows include their weight, type of glaze and resistance to rust or corrosion. You should also select a window that increases the security of your RV and reduces the risk of break-ins. Our motorhome windows are sold in over 100 markets because they offer energy efficiency, security, a sleek profile, ease of use and a wide range of compatibility.
Motorhome windows in all sizes
Dometic windows for RVs are available in a range of sizes. They can be installed with a vertical or horizontal orientation in order to accommodate your RV's window openings. The thickness of the glass and frame are also designed to accommodate the opening in your RV's panels.
Consider the type of the RV windows
Your RV windows should be easy to operate and convenient to use. We offer both single and double-hung windows with or without fly screens. Also consider the places where you typically travel to. If you mostly drive to warm climates for the winter and spend the majority of your time outdoors, you may open your windows more frequently than a traveler who just uses their RV for an occasional camping trip.
Settle for only the best
Dometic RV windows are used in multiple makes and models as original and replacement windows. Each window that we produce features superb workmanship and quality materials. The high value that we provide ensures that you will be satisfied with your new RV or motorhome windows for the lifetime of your vehicle.
Fresh air while driving
All of our windows for motorhomes and RVs may be opened while your vehicle is parked or in motion. The windows open outward in order to conserve interior space. Dometic further offers sliding windows for space conservation and aerodynamic properties while you drive. The windows also have screens in order to stop insects from flying into the RV.
RV window insulation
Due to the acrylic glazing on the glass, all of our windows are insulated. The glaze reduces heat intrusion from the sun while polyurethane frames reduce unwanted air leaks.
Keep it clean
If you drive through a rainstorm or on a dusty road, our RV windows can easily be cleaned with windshield washer fluid or commercial glass cleaning products.
Resistant to damage
The durable frames and thick glass of Dometic's windows for motorhomes and RVs resist all kinds of damage. If you are driving behind a vehicle that is sending stones your way, our windows do not shatter. They also can resist damage from hail and high winds.