Safes
Dometic offers a range of premium hotel room safes with unique features, such as; laser cut doors, white LED displays, interior lights, anti-tampering security, ingenious high security master-code system and industry leading audit trail.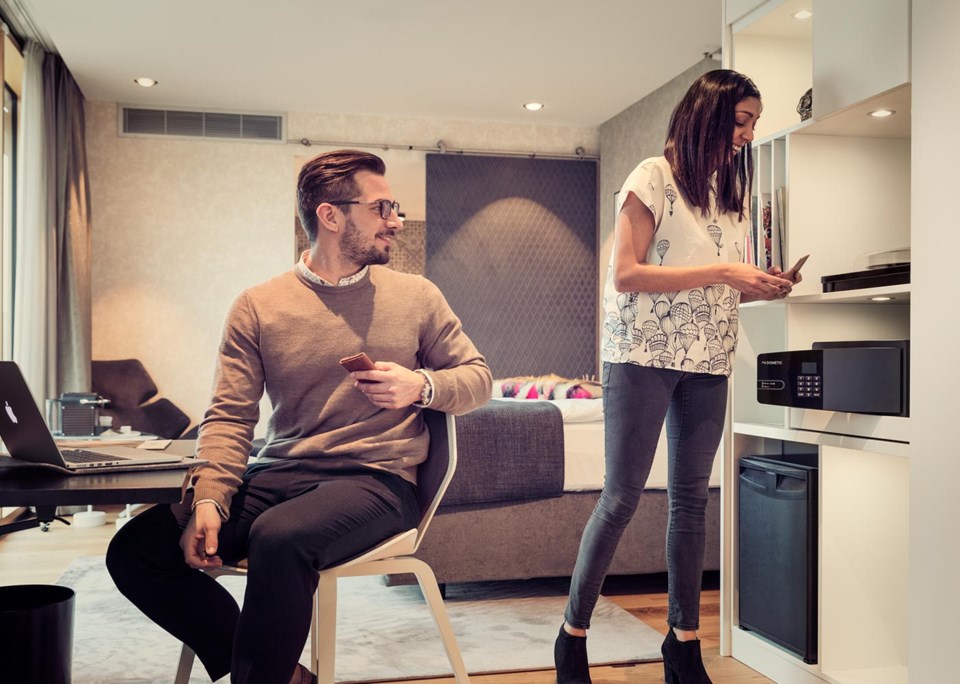 Showing 13 out of 13 products
Room safes improve security
As a hospitality professional, some things are beyond your control. For instance, you can't stop someone from having a bad flight or getting lost. You can, however, ease their travel anxiety by offering features that make your guests feel at home. Today's intelligent safes give you the resources to provide upscale perks with greater ease.
If you are running a hospital or care home, you are in charge of vulnerable patients and residents, which often bring only a few of their most valuable possessions. You wouldn't want to let ruthless thefts take advantage of them, which is why you should consider upgrading your facilities security with high-quality room safes.
Rooms safes spruce up your facilities
Many hospitality owners overlook the surprising aesthetic benefits of technologically upgrading their facilities. Room safes enhance behind-counter reception spaces and rooms to make your business look more inviting. Thanks to their clean designs and contemporary stylings, these amenities mesh perfectly with any hospitality layout.
Attract business travellers with room safes
The laptop is the essential workhorse of today's startup jet setter. It's also one of the costliest possessions that people travel with. Hotels that furnish appropriately sized safes might find it much easier to capture these customers and their corporate credit cards. Your guests like staying connected, and the devices they use to do so take up space. Therefore installing generous safes with ample room for smartphones and tablets might help you win a few more 5-star reviews.
Dometic room safes come with handy features
A safe should be more than a pure strongbox. Our leading models come with everything from master keys that let you manage emergencies to dashboards for detecting and preventing tampering. Some even make life simpler for guests by including internal device chargers and energy-efficient interior lighting.
All of Dometic's innovative safes are code-operated. By only having to worry about the master key that stays under your control, you stand a better chance of avoiding fraud. Our room safes also include ADA-compliant features for your guests: The backlit keypads improve visibility, and you can install your safe securely at any height to accommodate a wide range of visitors.
Dometic room safes - your best bet
At Dometic, we focus on quality to give you superior hospitality options. We use a rigorously controlled manufacturing process to create durable security and cooling solutions that you and your guests or patients can rely on.
Dometic in-room lockboxes come in many styles and custom feature combinations to suit any purchasing budget. We're passionate about everything we create. From the sub-millimeter-precision laser cuts to the perfectly aligned bearings, every part of a Dometic safe is designed to come together flawlessly. We're proud to stand behind the results.