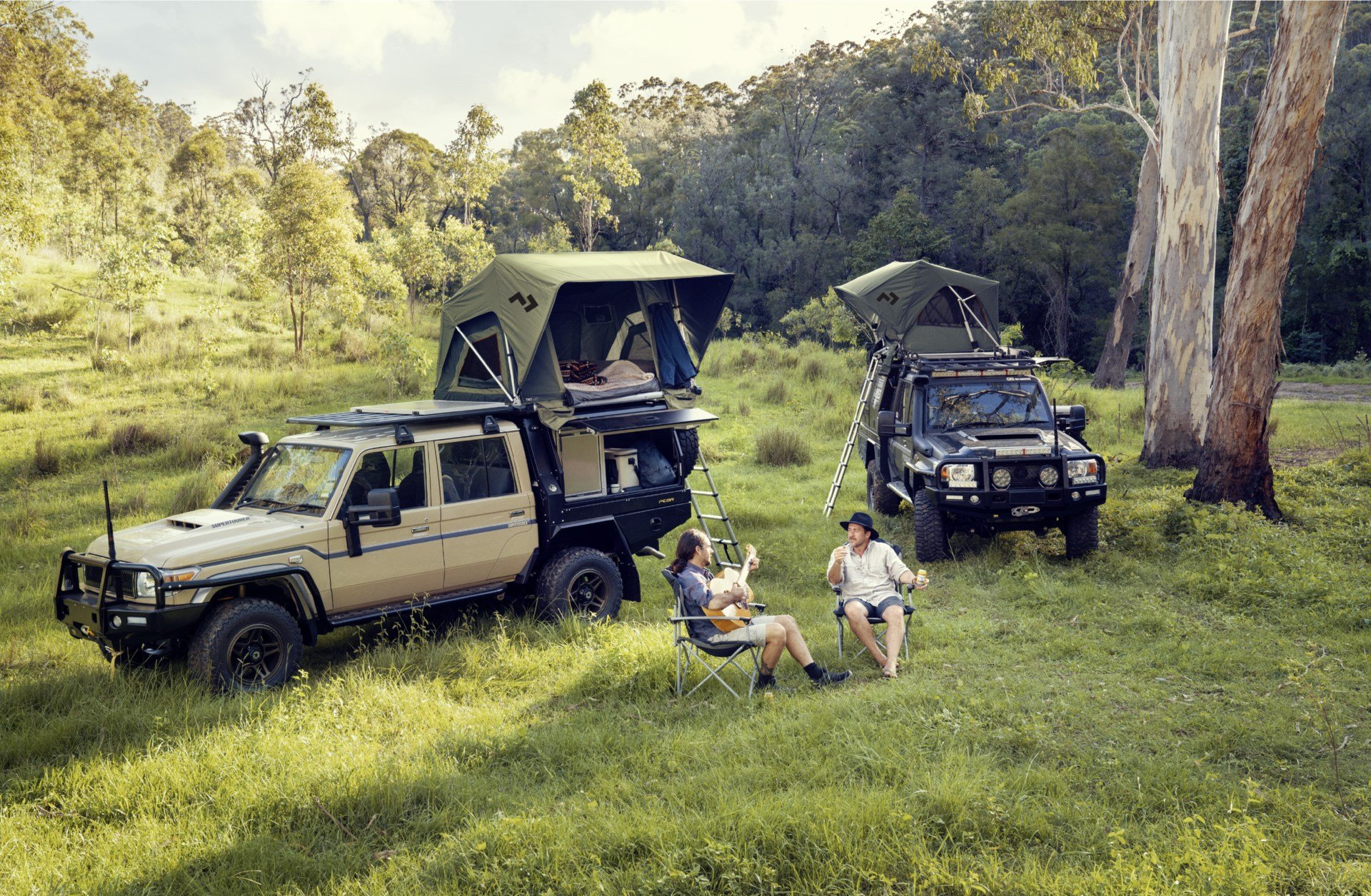 Weekend Escape Sale
Load up for a weekend away with great discounts on rooftop tents, portable cooking and camping furniture
Weekend Escapes with Owen Wright
"I love being able to give my son amazing outdoor experiences, and Dometic makes getting away for a trip so easy"
- Owen Wright
For a busy family, finding the time to get away can be a challenge, especially for Dometic Ambassador Owen Wright. 
This is why Owen loves Dometic's camping solutions - you're adventure ready whenever the mood strikes. So he can get out there and explore with his son Vali, camping wherever they find the perfect waves.
Get a FREE TCA100 Awning (valued at RRP $159 ) when you buy a rooftop tent
The TCA100 awning is the perfect partner for your new rooftop tent. It is easy to setup, taking just a matter of minutes. Its durable water-resistant and UV-resistant material ensures you're well protected.
For a limited time only, you will receive this product as a bonus gift when you purchase a Dometic rooftop tent.
Massive Savings on Rooftop Tents + Get a FREE TCA100 Awning with purchase
Become a mobile master chef
You may be far from home, but that doesn't mean you can't enjoy a delicious home-cooked meal – using local ingredients. 
Our powerful but lightweight cooking products are built for the outdoors - easy to use, easy to clean and easy to carry. 
Check out discounts on a range of Dometic Outdoor Cooking products below and get ready to cook up a feast for your family and friends this summer!
Get 15% OFF outdoor cooking products
Relax & Eat in Comfort
After a long day of driving, hiking and setting up the campsite, comfort is exactly what the body (and mind) need. 
Our camping furniture is designed for quick and easy setup, so you can effortlessly create a space where you can eat and relax together – because it's for moments like these that you decided to go camping.
Browse discounts on our compact, lightweight and sturdy camping furniture below. 
Browse discounts on Camping Furniture