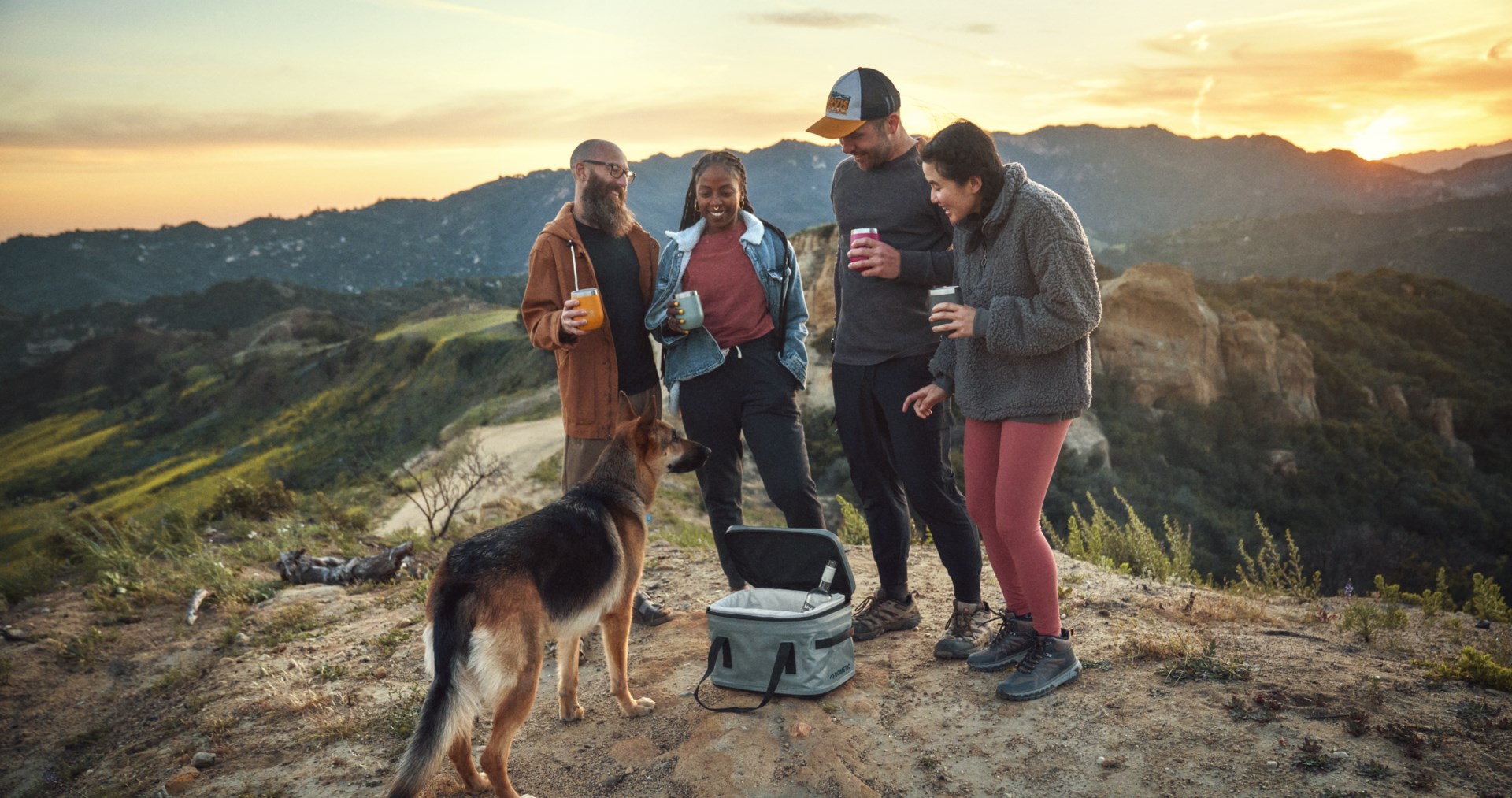 Fuel your adventure
Explore camping drinkware
Outdoor Drinkware
There's a Dometic drinkware solution to quench every thirst. Thermo bottles are suitable for water, thermo tumblers are great for hot drinks on the go, and thermo mugs for morning coffee, and wine tumblers for the evening. There is also our beverage cooler to keep your canned and bottle drinks cool. Models are offered in a range of limited edition colours from a bright orchid flower, and calming Lagune to the always popular classic Slate.
Stay hydrated
Thermo Bottles Range
Interchangeable caps
Thermo Bottle Accessories
Fuel in your hands
The robust construction of Dometic drinkware is ideal for use in the outdoors. Convenient to clean and comfortable to use, the drinkware can also be used for hot and cold drinks. So whether you need refreshment while hiking in blissful isolation, or seek warmth on a cold winter morning, fuel your body with the liquid comfort it needs.
Thirst for adventure
It's always rewarding to push yourself, to go further. It's the sense of achievement you get when you sit down and take in the long-awaited view across the valley, forest or lake – you earned it. Our drinkware supports your journey there. Not just by holding the liquid fuel that sustains you. But with their tough design that is ready to push through the limits with you, however harsh the conditions. All so you can end the day with a cup of satisfaction.
Your companion on the move
Thermo Tumblers, Mugs and Beverage Coolers
Drink in the moment
Watching your children play in the waves. Singing greatest hits with friends around the campfire. The best trips have moments that will live with you forever. Designed with durability in mind, our rugged drinkware will ensure you're relaxed and hydrated wherever your adventure takes you. So whatever's inside your Dometic drinkware, you'll be in the right frame of mind to drink in the moment.
Refill and reuse
The tough design of Dometic drinkware and high-quality stainless steel construction makes them fit for years of use and reduces your need to purchase disposable bottles and cups. Choosing Dometic drinkware increases your contribution to a more sustainable world and reduces plastic waste in nature.