Solar Panels
When far from a power source, a great way to keep your appliances running longer without draining your battery is with a solar panel. Dometic solar panels will continuously recharge your appliances for long periods of time. We offer a great range of solar panels for every solution, whether that's portable solar panels, fitted rooftop solar panels for RVs, or even portable solar blankets.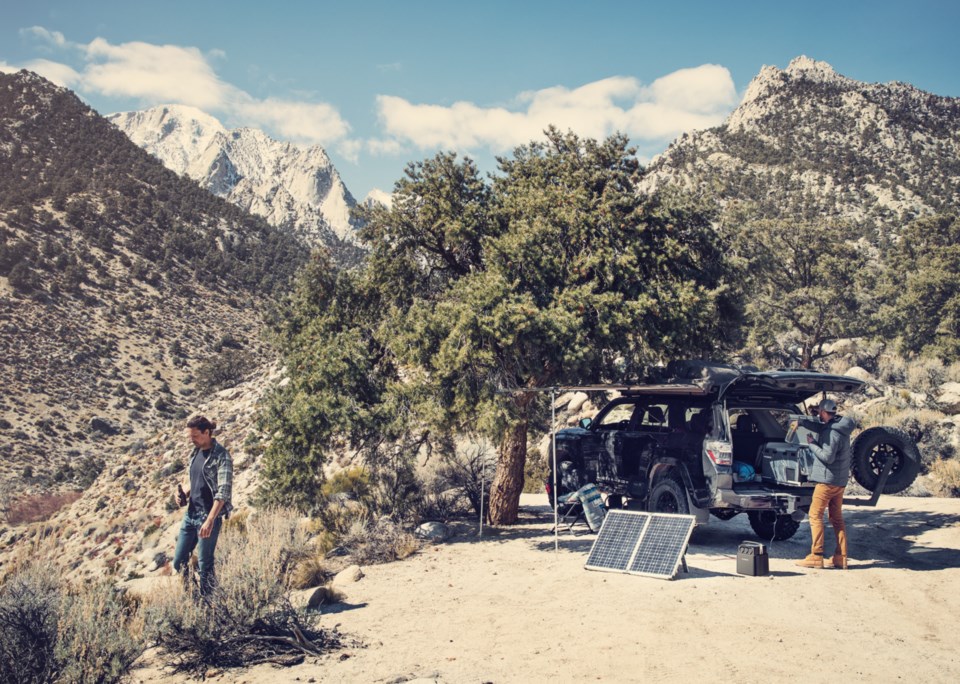 Why invest in portable solar panels?
There are a variety of benefits customers will enjoy when reviewing the Dometic solar panel product line. Our products have many advanced features designed to optimize performance and efficiency. Taking advantage of solar power can improve the experience you have on any road trip. This is especially true for anyone pursuing the mobile lifestyle in an RV or even as a truck owner-operator. Our portable solar panels can provide a reliable source of energy, and there are a variety of applications for their use.
Portable solar panels for explorers
You don't care much for the usual all-inclusive holiday package deal, that is why you bought your RV in the first place. You want to enjoy home comfort while on vacation, but you're still an explorer at heart. Never again have to rely on crowded campsites that are equipped with steady mains supply just to make sure you won't suddenly run out of power thanks to Dometic portable solar panels. Recharging devices is easy with our quality solar panel system. The carry bag provides a convenient method of storing the panels when they're not being used, and the quick assembly is also a great feature when you need to get access to solar energy fast.
Prevent equipment damages with Dometic solar panels
Dometic portable solar panels can be used for charging a variety of devices when you're out on the road. This includes the 10-amp heavy duty voltage regulator, for example. Prevent damage to your equipment by using a product that is fully equipped to handle changes in the flow of energy through the circuitry. The solar panels are also designed to accommodate 120-watt outlets, and the high-performance design ensures durability of use. Gain full access to the sun's energy with these quality products from Dometic.
Eco-friendly power supply
There are a lot of advantages in using solar power as energy supply. Photovoltaic solar panels not only provide a cost-effective power solution, they also make use of the single most sustainable resource on the planet e.g. the light of the sun. Solar power can be used in good conscience because it is pollution free and causes no greenhouse gases. Dometic provides high-quality solar panels for anyone interested in securing a reliable source of renewable and clean power. The adjustable feet allow you to angle the portable solar panels in order to get the best access to direct sunlight. This makes it possible to recharge your batteries and power your devices independently from mains supply. And because even cloudy days produce some power too, there is no need to worry about the weather forecast.
Steady power wherever you are
The compact solar panel kit is convenient and portable, which makes it easy to take it with you anywhere you go. The entire kit only weighs 12.25 kg, and this includes the weight of the cables and carry bag, which come with the purchase. The Anderson plug connector is also included for your convenience, and you get an additional battery temperature sensor. There is a 12-volt, 10-amp heavy duty regulator included in order to stabilize the power supply under most conditions. This is a great purchase decision, and it also makes a wonderful gift for anyone who spends a large amount of time traveling for work or leisure.