Boat Holding Tanks
Whether they are carrying water or waste, holding tanks have a tough job to do. Dometic holding tanks are robust enough to withstand the rigors of travel and even sudden drops in temperature – without cracking or leaking. Available in a variety of capacities and configurations.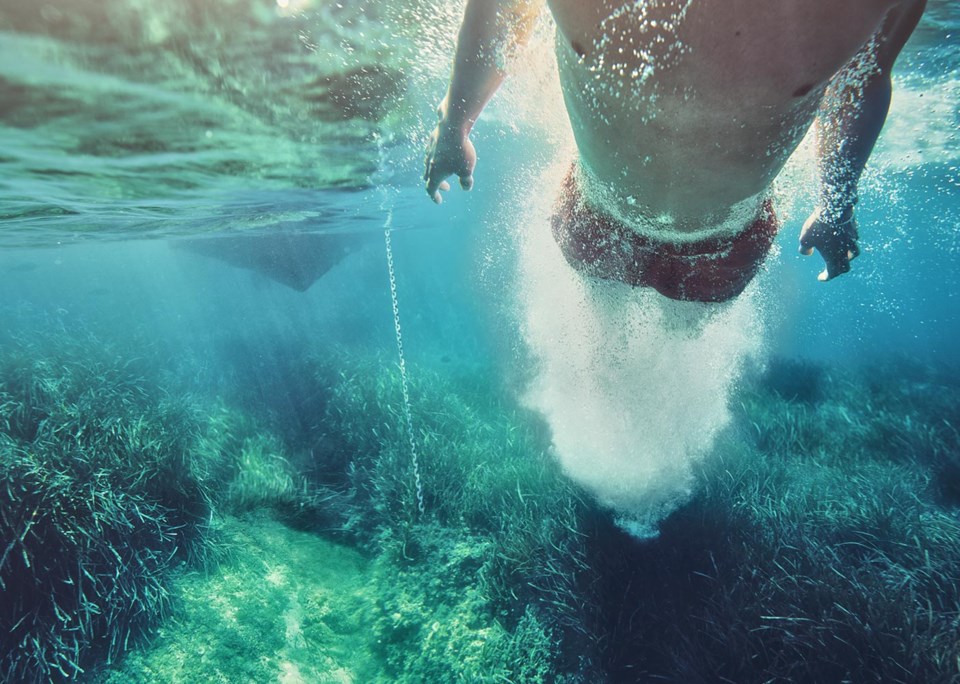 Showing 1 out of 1 products
Dometic Holding Tanks
Many people spend time on their boat to relax and spend quality time with their friends and family. Having a plumbed boat toilet with a Dometic holding tank is a valuable and convenient addition to the comfort of everyone on board. It frees you to enjoy being out on the water together, soaking up the sun and breathing in the fresh sea air, without worrying about when you'll next be able to visit the bathroom. Here are some great tips for choosing a boat holding tank.
Top benefits of a holding tank for marine toilets
A marine toilet that's equipped with a sturdy storage tank allows you to hold the sewage until you have access to a sewage discharge station on shore. And that's important because government regulations protect most waterways against raw sewage dumping within three miles from shore. Although in some states you can dump waste nearer to shore if you first treat the sewage, other states have adopted stricter rules which designate waterways as No Discharge Zones.
If you've been relying on portable camp-style toilets for your boating trips, you're going to love upgrading to a marine toilet that has a storage tank. Besides filling up too quickly, portable toilets must be emptied manually into a sewage system on shore. If you have a boat toilet that has a storage tank, you can pump out the tank's sewage to onshore septic stations. You can also clean and deodorize the tank without coming into direct contact with raw sewage. Discharging a marine storage tank is a cleaner experience.
Select the right size holding tank for your boat
Boat toilet storage tanks come in a variety of sizes and configurations. Capacity is one of the most important things to consider when choosing a storage tank for your marine toilet. You can buy marine toilet storage tanks that range in capacity from 10 to 36 gallons or more. If you entertain a few friends on your small boat on weekends only, then a smaller storage tank is perfectly adequate. If larger groups of family and friends will be on your boat for a weekend, or you intend to be on your boat for an extended trip, then a higher-capacity storage tank for your boat toilet will avoid frequent trips to pump out stations. According to some boating experts, two people produce up to five gallons of waste every two days. You should choose a boat holding tank that fits both the use, and layout, of your boat.
Choosing a Dometic boat holding tank
When buying a new or replacement toilet holding tank for your boat, you'll want one that's built to last. Dometic is a leading producer of marine toilet storage tanks, and it uses state-of-the-art engineering to make its high-quality, marine-grade products. Each tank is made from thick polyethylene that doesn't corrode from exposure to urine or salt water. Dometic tanks are leak and odor proof to ensure a fresh and clean environment on your boat. The holding tanks come pre-drilled for easy connection to water hoses, pipes, and pumps. Our marine holding tanks also feature outlets which enable you to dump sewage overboard or at onshore pump out stations.
Dometic boat toilet storage tanks allow you to extend your time on the water without unpleasant sewage odors or repeat trips back to land. They also help you to operate your boat within state and local regulations. Dometic is a world-leading brand that offers top-of-the-line boat holding tanks for marine toilets. Dometic's products are sold in over 100 markets that include dealerships near you.