Boat Pumps
Dometic power pumps are self priming, economical and can run dry without damage. What's more, vibration absorbing mounts keep noise to a minimum. Each pump set comes with a strainer and three hose connectors. As an added bonus, installation is easy – all thanks to the patented click connection system.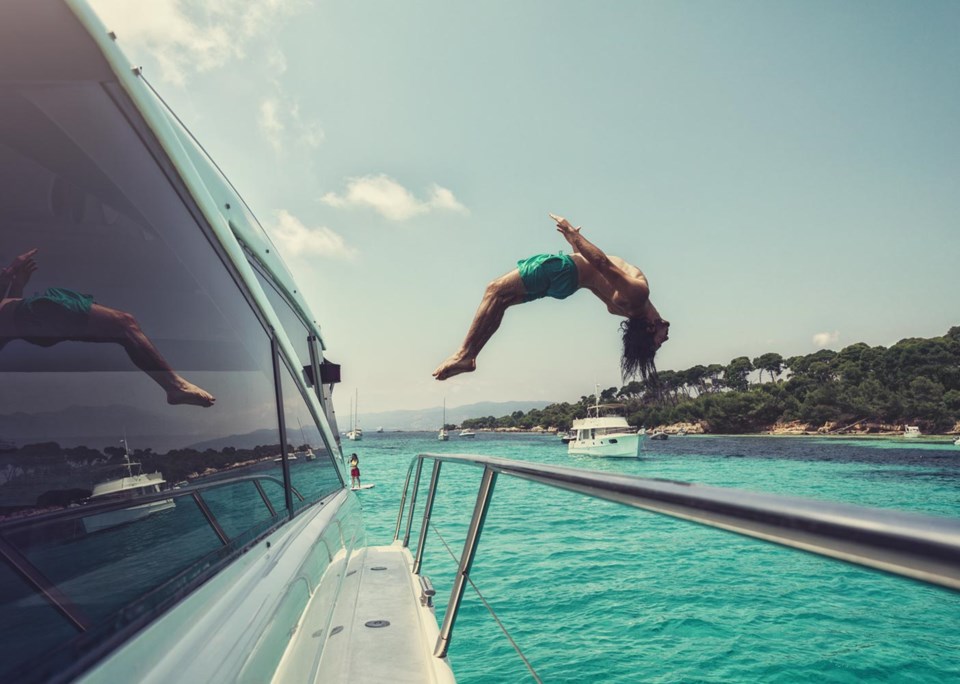 Showing 4 out of 4 products
Dometic Boat Pumps
Mild weather and vacation days present opportunities that few boating enthusiasts can resist. While you plan your next seafaring adventure, you'll want to pay attention to the details that make or break boating trips. Your marine sanitation system is one detail that's difficult to ignore for long. If you're considering a marine toilet upgrade or you need to repair an older vacuum toilet setup, you'll want to know the benefits of VacuFlush pump systems and where to get high-quality products.
What are VacuFlush toilet systems?
Today's boat owners have choices when it comes to marine toilet s ystems, and some options are obviously better than others. If you've moved beyond the easy-to-use but not-so-fun-to-dump portable potty toilets, then you probably have a toilet that flushes via a manual or electric pump. The manual-style toilets use pistons to bring water into the toilet bowl for flushing. Electric pump toilets automate the flushing process by creating a powerful suction that evacuates the toilet via vacuum storage. Many industry experts and boat owners consider vacuum toilet systems to be more efficient, convenient, and easier to use than other types of boat pump heads.
Benefits of VacuFlush pumps over other marine pumps
VacuFlush toilet pumps support good toilet engineering design. The capability to evacuate all solid and liquid wastes from the toilet bowl in one flush is a major feature of well-designed marine toilets. Marine toilet systems have limited freshwater storage, and VacuFlush systems enable boat users to conserve fresh water while keepin g boat toilet bo wls clean.
VacuFlush marine toilet systems have straightforward designs that are composed of these three main subsystems: the toilet, boat pump , and the holding tank. It's the pump, that generates the strong vacuum that quickly sucks the sewage from the toilet and through the pipelines. Other systems have problems with sewage remaining in lines; these waste materials often deteriorate hoses, which causes smelly sewage leaks. The VacuFlush boat pump allows you to empty more waste into your holding tank and accumulate less sewage in your lines.
The prevention of sewage odor coming back through the toilet bowl is also a key design feature of modern marine toilets. VacuFlush toilet systems use vacuum technology to produce an airtight seal at the toilet bowl after each flush. This eliminates marine toilet smells that can put a damper on your next outing.
Common questions about you VacuFlush boat pump
Getting to know your VacuFlush toilet system is easy, but you may have some questions about the performance features of the system's pump . Many boat owners want to know how VacuFlush toilet pumps will help them to conserve fresh water when other toilet systems allow them to use water from surrounding seas or freshwater lakes. VacuFlush systems use fresh water instead of untreated water from oceans and lakes to eliminate the growth of odor-causing bacteria in toilets, hoses, and tanks. Manufacturers such as Dometic design VacuFlush toilets to use only a pint of water per flush on average.
You want to know the power features of the VacuFlush boat pump ? According to manufacturers' specifications and happy users, the VacuFlush toilet pump evacuates sewage at a rate of 7 feet per second. The boat pump uses about 3 to 7 amps of power to operate.
Why choose a Dometic VacuFlush boat pump for your marine craft?
Dometic is a world-leading brand that produces and distributes boating systems in over 100 markets. Besides its reputation for using state-of-the-art engineering to make high-quality marine craft parts, Dometic offers a wide selection of VacuFlush toilet pump models that are easy to install, quiet to operate, and fit different space layouts.