Iceboxes
Hot outside temperatures, bumpy transport, frequent opening and closing, packing and stacking – Dometic ice chests are built to take it. Solid workmanship and an array of smart features make our units ideal for professional use in the food service industry. Equipped with ice or freezer packs, we keep foodstuffs fresh over the long haul.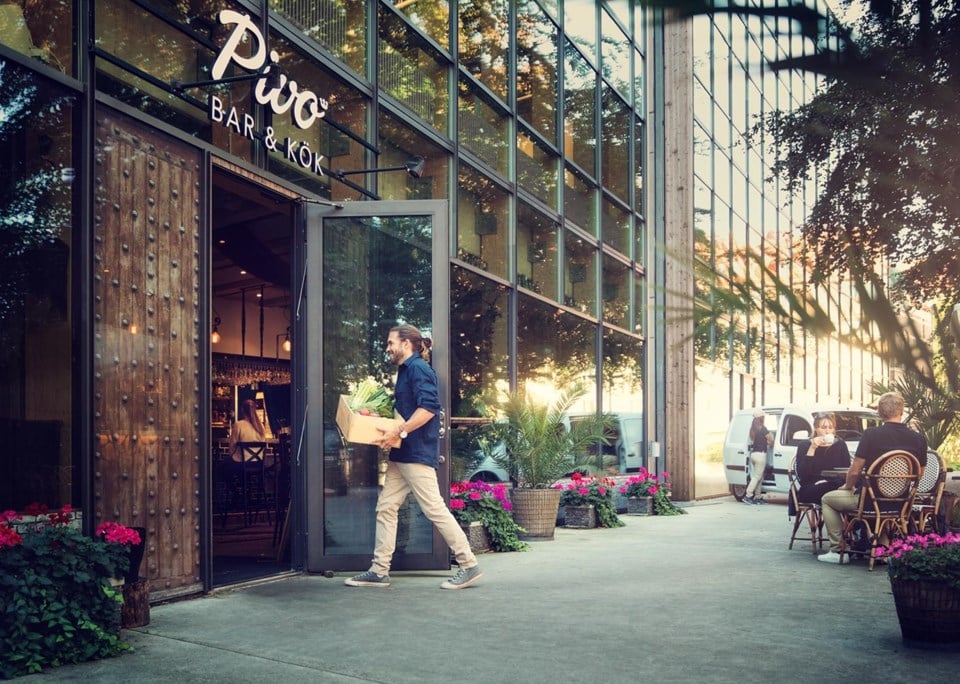 Showing 9 out of 9 products
Dometic Ice Chests
The ice chest is a significant innovation that solves the problem of keeping ice frozen when outdoor temperatures rise. This line of products is extremely versatile, and it can keep your contents fresh for days. There are many applications possible in restaurant, hotel and medical environments. Catering companies, hospitals and care homes can all benefit from reliable, portable coolers. These products have already sold in more than 100 markets around the world. As a high-quality brand, the Dometic ice chest leads the field.
How to choose the right ice chest?
These versatile iceboxes are capable of being useful within a variety of care home, hospital, laboratory, hotel or restaurant situations. When temperatures soar, you might need a backup plan to keep certain medical supplies at the correct temperature. These iceboxes have innovative designs that represent a significant improvement in the experience of mobile refrigeration. They come in handy for hospitals and laboratories when there is a need to store critical supplies at the correct temperature. They can also be used by catering companies or in break rooms when there is a shortage of space for snacks and beverages.
Why do you need an insulated box?
An insulated box can be the perfect backup solution for storing patient samples or other temperature sensitive supplies in a hospital environment. In the hospitality industry, excessive heat will quickly spoil food supplies. Without proper insulation, the ice in a traditional cooler will quickly melt. This can cause a mess, and it can also produce unwanted smells. Dometic's designers perceived the problem and produced a solution.
What is special about Dometic's ice chests?
Dometic's ice chest system is a useful design that's intended to adapt to a variety of situations. The icebox itself is rather lightweight, which makes it portable and ideal for a backup source of cool storage. The thickness of the insulation allows cool air to circulate freely inside, and the result is that ice remains frozen for longer periods of time. The integrated tie-downs make transporting the icebox easy. Certain models like the CI 55 feature a drain plug with a large diameter, which makes cleaning the icebox a breeze.
Differences between the Dometic CI 70 and CI 85?
These two coolers are virtually similar. They both have the unique sealing design that prevents ice from melting at the standard rate for coolers. They both have the drain plug, ergonomic handles, polyethylene build and feet. They are both equipped with integrated hinges and stainless steel rods that make the design incredibly durable. However, the CI 85 weighs 14.3 kilograms, and the CI 70 weighs 12 kilograms. The CI 85 is also wider, deeper and higher than the CI 70.
Important features
If you plan to use the cooler primarily for temporary storage, you will still need to consider the dimensions of each unit. Most coolers are extremely versatile, so you will probably pay the most attention to the carrying capacity of the particular unit. Review the dimensions and the total weight carefully before making your selection.
Difference to consumer models found in retail stores
The unique sealing design, the size of the drain plug and the steel rod framing are more durable than the typical consumer cooler. The insulation allows temperatures to remain cooler for longer periods, and the integrated polyethylene feet provide rugged traction and support.