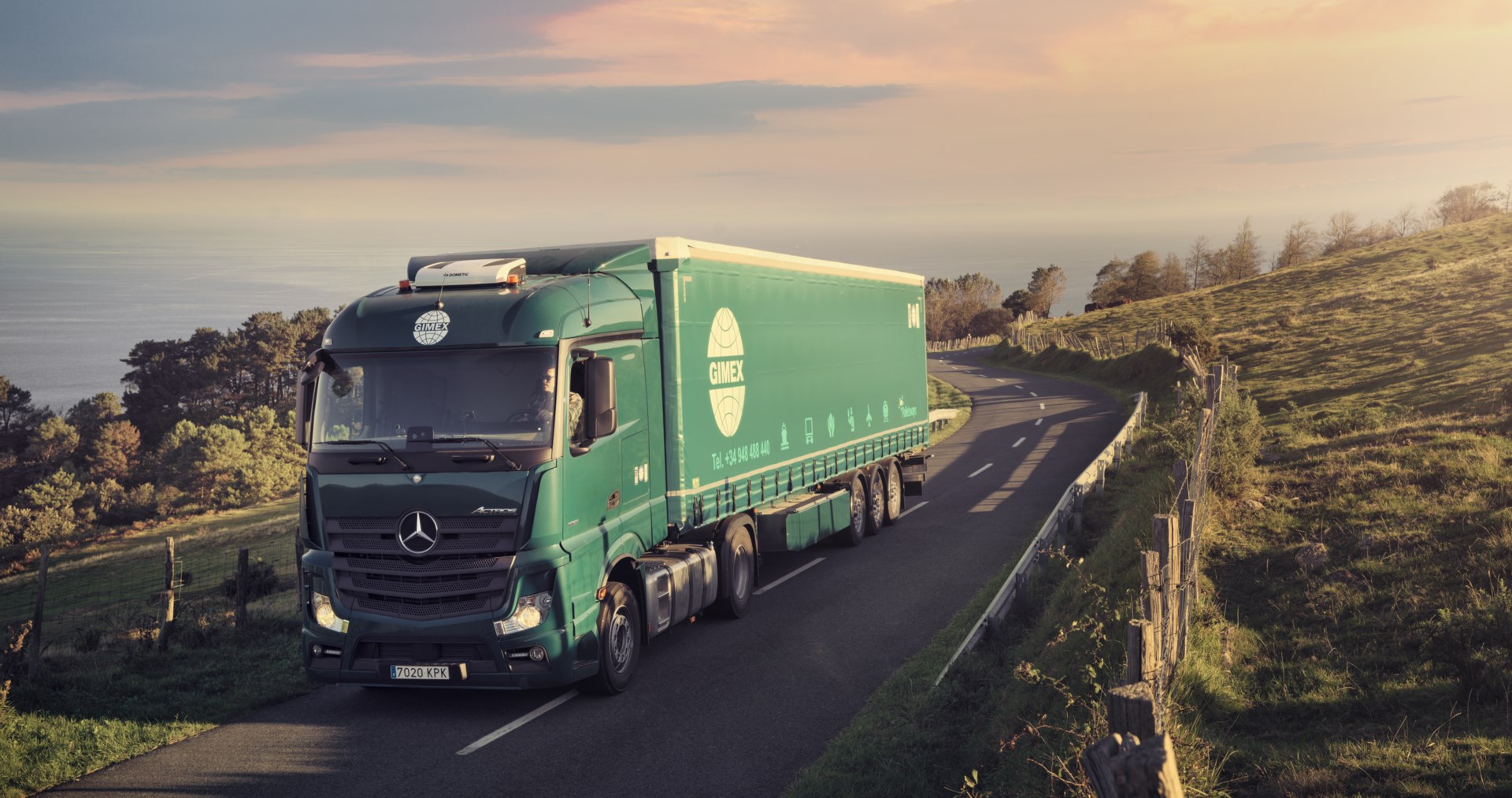 MEET DOMETIC
AT IAA TRANSPORTATION 2022 IN HALL 12 / B46
We have certainly learned during the pandemic in recent years that while you're spending so much time on the road, comfort and safety is most important. Dometic offers a wide range of products to ensure that. Our comfort products are designed to give drivers more comfort and more safety during their stops. With our cooling boxes and microwave ovens you are sure about a fresh and healthy meal wherever you are, a powerful rooftop air conditioners for restful breaks and different kind of camera systems that relieves the stress in crowded inner-city traffic. And don't forget about having enough power on board.
Of course, we have not been idle in recent years, and we like to proudly present some of our new products. To make your life on the road even more easy and more sustainable.
CAM 360 AHD
All-around view system especially designed for Heavy Duty Applications.  
More new functions like: 
HD camera with high dynamic range for max optimized night vision / no IR LED needed
Minimized calibration effort (no need of exact calibration pattern)
Calibration pattern size 1x1 m, the easiest to handle on the market
Super small camera
Intelligent Software to use also as 270-degree version with 3 cameras only for trailers. 
BVS 72000
Blind spot system with new camera (CAM2000) and 7" AHD monitor
New improved intelligent SW (deep learning)
Optimized picture performance (always colour picture mode)
Max. eliminated risk of false detection
Detection of relevant objects only (VRU)
Enlarged safety detection area by about 100 %
Simplified wiring by plug and play (50 % saving vs CAM1000)
Optimized fixing solution (OEM validated)
Plug-and-play solar kits for 12V or 24V systems
Quick 'peel and stick' solar panels
Durable, light-weight and just 3mm thick
High-efficiency, back-contact solar cells
Flexible panels- curve up to 30 degrees
Industry standard quick-connect cables (MC4) work in series or in parallel
Use standard MPPT/PWM solar charger for 12V, use boost controller for 24V
MPPT or PWM charge controllers available in kits
Charge the batteries without idling, anytime there is sunlight
Go Power has been in mobile solar market since 25 years and over 1 million solar modules in operation 
NDS – TEMPRA 150
Top notch NDS Lithium Battery
LiFePO4: Safest battery technology​
+50% more capacity (i.e., 150Ah in size of standard 100Ah)​ - Built with High Density Power (HDP) cells​
CI-Bus compatible, BT 5.0 integrated
Compatible with any charger​ - Smart BMS will automatically adjust all the charging parameters in the optimal way ​
Model with heating function is available (TLB 150 F)​
When the battery is being charged at temperatures below 0°C, the cell heating system is activated. The system uses the charger's energy to power itself and, once the ideal charging temperature is reached, the heating is switched off and charging begins.​
3000 cycles (80% DOD) 
And, of course, our proven products from past years will also be present.