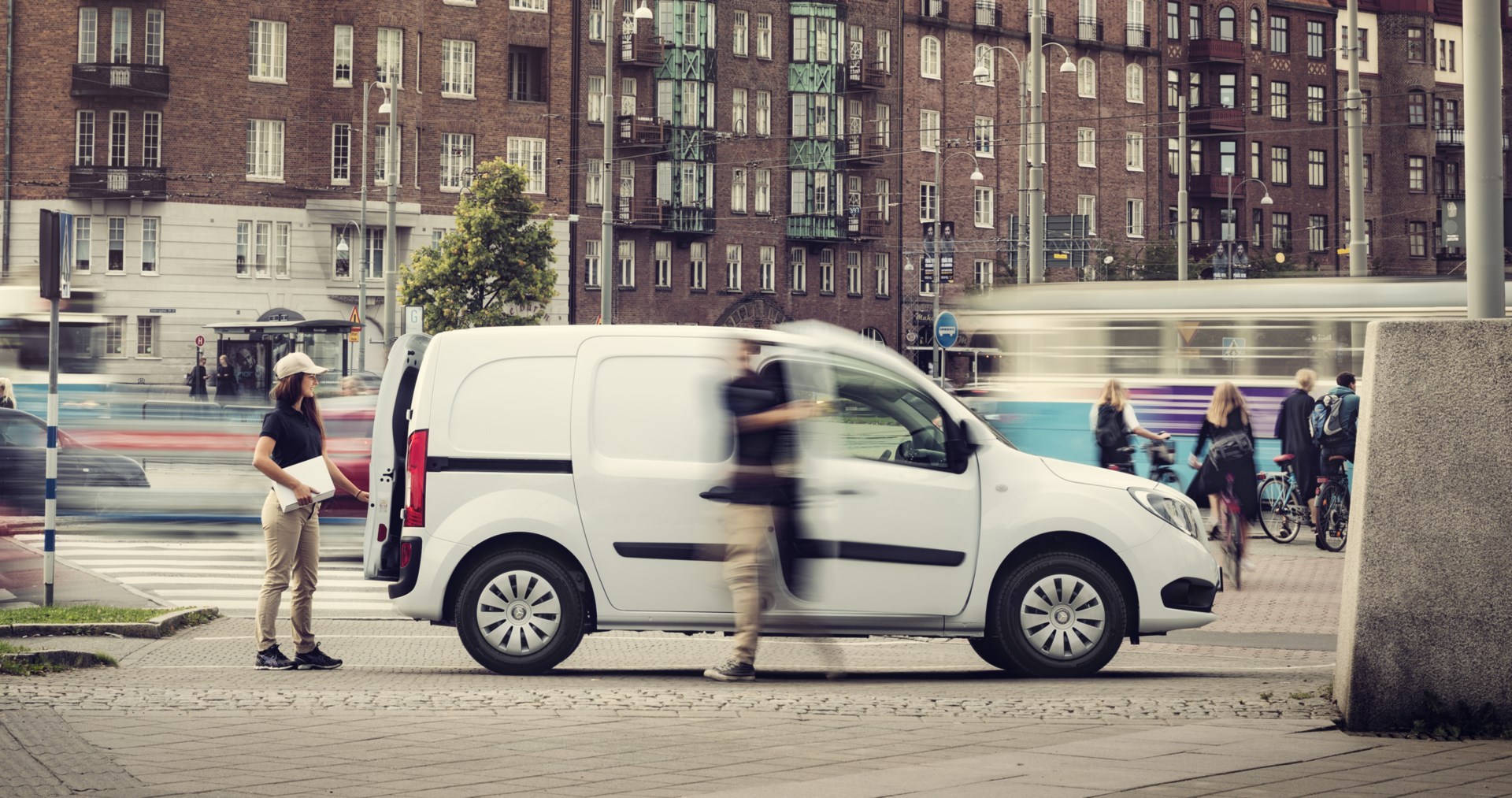 Transporter cooling solutions
Accurate temperature management for sensitive freight
When you're transporting food or medicine, absolute temperature precision is required. That's why we provide proven cooling and freezing solutions for a variety of temperature-sensitive applications. From modular vehicle systems to fixed temperature coolers and chest freezers, our professional cooling range offers the perfect solution for the last mile delivery.
Fully electric 12 V cooling systems for light commercial vehicles up to 10 cubic metres
Dometic Frigo DC 2500 & 3500
Fully integrated electrical system
Nothing on the roof - no effect on the vehicle`s aerodynamics helps the vehicle designer and owner to meet the new EU regulation for CO² emission (WLTP).
Space-saving components
Can fit most light commercial vehicles regardless of engine type with lightweight components up to 40 % less than the competition.
Highly efficient
Variable speed compressor for high performance and low energy consumption.
Driving mode cooling performance Dometic Frigo DC
Dometic Frigo DC – the smartest and easiest cooling system
Combined compressor and condenser unit fitted in the spare wheel compartment giving faster and easier installation
Variable speed compressor gives constant temperature control, higher performance and lower power consumption
No installation required in the engine compartment
Easy to service and maintain – less components, beltless compressor
Integrated hotgas defrost function (serial)
Battery protection mode with intelligent compressor and fan control
Patented Power Management
Approved according to automotive standards
Easy to upgrade with stand-by cooling (battery charger and cable kit)
Frigo DC installation concept
Belt driven cooling and freezing system for commercial vehicles up to 20 cubic metres
Dometic Frigo
Dometic Frigo with belt-driven compressor – available as a refrigeration or freezing solution for vehicles up to 20 cubic-metres.
Components can be combined for any application.
Customize your cooling transporter
Internal assembly of the evaporator – no impact on the appearance or the aerodynamic properties of the vehicle
Nothing on the roof – no risk of damage when driving into underground car parks
Safer when having to make sudden movements as the vehicle's centre of gravity is not changed
No need to cut into the roof trusses or sheet panel – the chassis' torsional stability and anti-corrosion properties are preserved
Frigo modular installation concept
Driving mode – refrigeration R 134A
Driving mode – deep-freeze R 404A
Product selection
Operation performance according to ATP regulations with 3 door openings per hour at 30 °C outside temperature.
Portable cooling equipment with customized options
Refrigerators & chest freezers
Available up to 1000 l as a front loader or top loader, these refrigerators and chest freezers from Dometic offer safe, tailor-made, cooling solutions. Easy-to-operate slide doors, pallet feet and optional transport rollers ensure comfortable handling.
Portable coolers & freezers
For complex logistical applications with excellent cooling and freezing performance and extremely low energy consumption. The CoolFreeze range offers a matching appliance for every demand – from a compact 10.5-litre box right through to a roomy 88-litres.
Lightweight thermoelectric coolers
Dometic TropiCool coolers provide cooling up to 27 °C below ambient temperature and heating up to +65 °C. Customising options available for special requirements.
Passive transport coolers
Strong, durable with highly-effective insulation and a labyrinth seal which keeps heat out. These attributes make them perfect for professional use in the food service industry and for the transportation of medicines. Equipped with ice or freezer packs, they keep temperature-sensitive goods fresh for a longer time.
Heating or cooling
Fixed temperature options for compressor (cooling) and thermoelectric (cooling and heating).
Safe operation
Heater option for compressor fridges to ensure safer operation at lower ambient temperatures.
Containers
Fixed temperature setting for cooling and heating containers up to 1000 l +4 °C to + 25 °C.
Cooling solutions for mobile delivery - catalogue
For all products and technical details about our professional cooling solutions for temperature-controlled transport, please refer to our special catalogue "COOLING SOLUTIONS FOR MOBILE DELIVERY". You can browse through the online version, download the PDF file, or get your own printed copy.