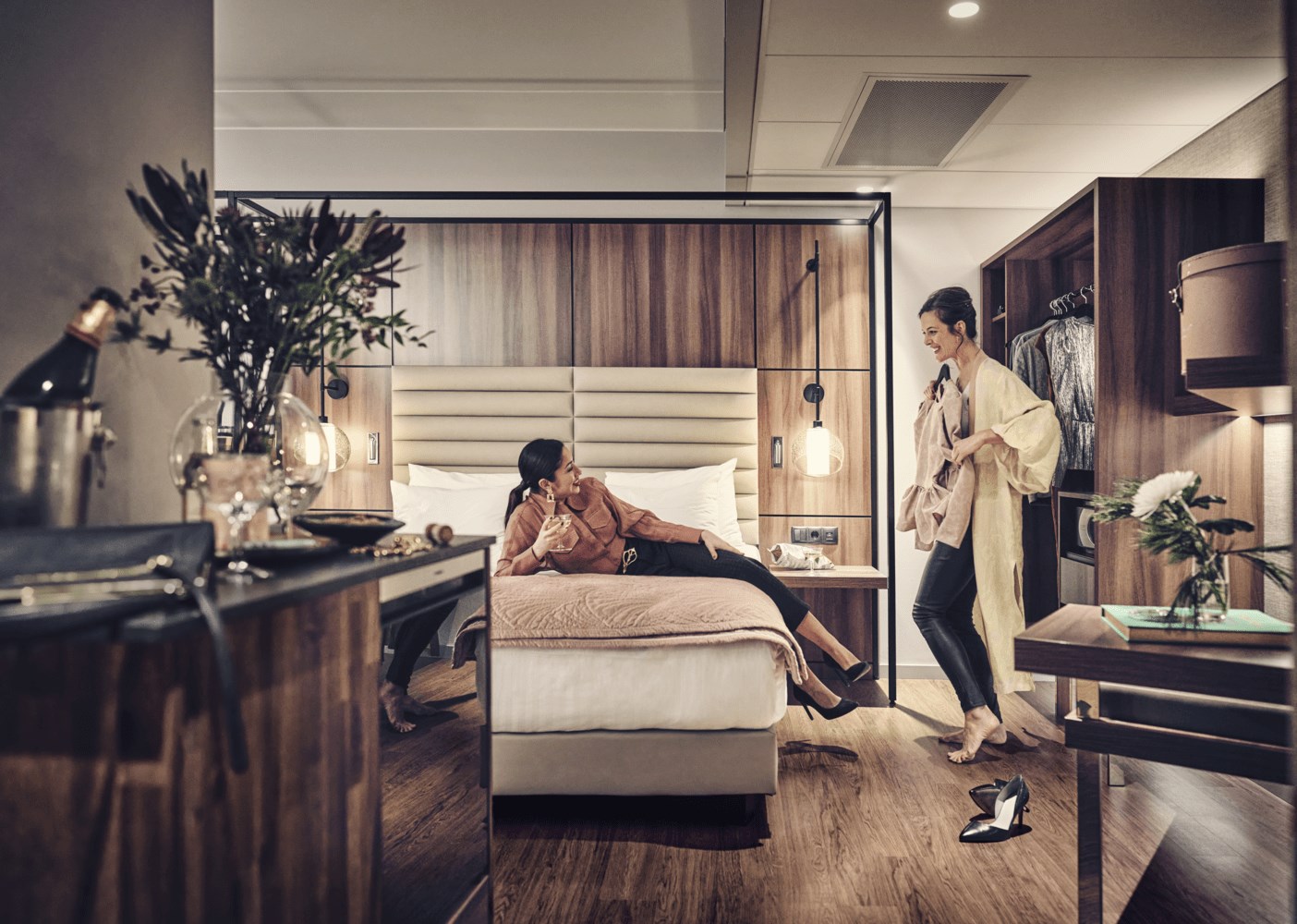 Why choosing Dometic´s minibars
The number one choice
Hotel guests looking for convenience will nosh or drink from a minibar. At night, they likely want a refrigerator or other cooling apparatus that won't keep them awake through either noise, vibration, or both. Fortunately, Dometic minibars and their accouterments fit the bill.
WHY DO YOU NEED A MINIBAR?
Hoteliers and others in the hospitality industry need these items to stock their guest or patient rooms. From a glass minibar that provides guests with a frostless view of the goodies inside to a large-sized minibar refrigerator that lets one keep more than a six-pack cool for an evening get-together of friends, Dometic provides just what you need in this regard.
WHAT IS IMPORTANT WHEN CHOOSING THE RIGHT MINIBAR?
Opt for quality materials that can stand up to rough everyday use for a period of years. Additionally, you would want your new minibar to be just as visually appealing as the rest of your interior. Our products fulfill these requirements admirably.
Another important point of consideration is the exact spot where you want to put your minibar in. There are models of multiple sizes available, from a fairly small 20 liters to a full 2.6 cubic feet. Fortunately, all of Dometic's products allow you to choose where the hinges are so that they can be placed on either side of a bar. This enables you to make optimal use of the given space in your guest room. Drawer constructions are perfect for small spaces and Dometic has a full line of such refrigerators as well. Also, we have mastered the art of noiseless refrigeration, so that our minibars can be installed directly at your guest's bedside without disturbing their often much-needed sleep.
CHROMATE FREE TECHNOLOGY FOR THE ABSORPTION MINIBARS
Dometic's new inhibitor is an environmentally sound substance that has the same anti-corrosive effect as the well-proven chromate. It has been thoroughly tested in-house for over ten years and is now substituting chromate in Dometic's minibar factory.
IS THE GLASS IN DOMETIC MINIBARS SAFE?
Dometic provides models with glass doors and models with traditional doors. But no need to worry about the safety of guests and patients: Both the shelves and the doors are all made of safety glass!
WHY IS DOMETIC THE BEST SUPPLIER OF MINIBARS?
Dometic is renowned throughout the world. The superb quality and sensational performance of Dometic's minibars and minibar refrigerators set the standard in more than 100 markets worldwide. Their innovative technology leads the way and sets the stage for future developments in the industry. Dometic is proud to supply superior products for reasonable costs.
WE DEVELOPED HIPRO WITH HOTEL GUESTS IN MIND
A well-stocked minibar is an expected and appreciated hotel room feature for well-traveled hotel guests. Let's have a deeper look at some outstanding features we offer to the market with the all-new HiPro minibar generation:
Do you want to know more about Dometic Hospitality Solutions?
Please download our catalog or browse Dometic Professional for more information about Dometic´s product assortment and Hospitality solutions. Check all the product categories available in Dometic to give your guest an unforgettable stay.
PIONEERING THE HOTEL INDUSTRY. AGAIN.
IN-ROOM SAFES
Security is an essential requirement for the hotel guest. For this reason, Dometic has launched our proSafe range which goes one step further in terms of design, functionality, technology, and security.
Explore the Safes
SERVE YOUR GUESTS IN STYLE
The Dometic MoBar is the ultimate mobile bar for outdoor and indoor events. Professionally graded with a timeless state-of-the-art patented design, it doesn't compromise style for functionality or convenience.
Explore the MoBar