Chest Freezers
Do you transport fresh or perishable foods? Then you've come to the right place. Our cooling containers meet every cold chain requirement. Available in several options – as front loader or top loader, each in three sizes. For all front loaders, the temperature is set to +4°C. For the frozen-grade versions, you have a choice of two fixed temperatures using a changeover key: +4°C or –18°C.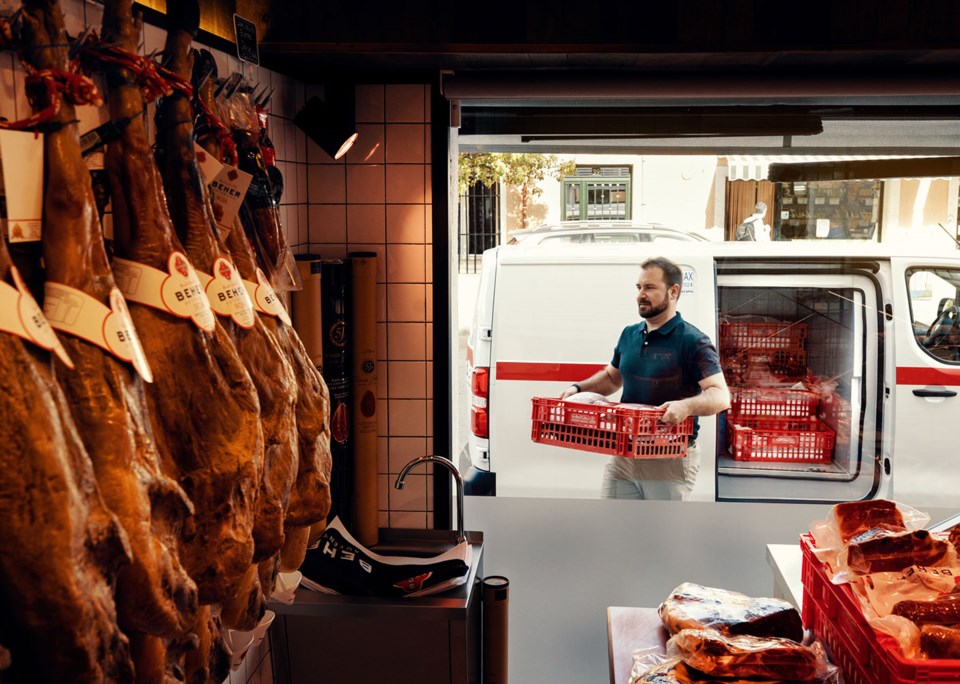 Showing 10 out of 10 products
Dometic Chest Freezers
Hotels, restaurants, catering companies and medical industries can benefit from using a high-quality Dometic laboratory chest freezer or pharmacy chest freezer. These are innovative products that have already sold in more than 100 markets around the world. This makes Dometic a world-leading brand for all your cooling needs.
What is important when choosing the right chest freezer?
Hospitals, care facilities and laboratories have an extra responsibility when storing specimens and samples. A reliable laboratory chest freezer or pharmacy chest freezer is essential to minimize risk and liability. Rolling caster wheels are convenient when mobility is an issue. The sliding doors allow easy access to the interior, and the extra space on top can be useful for storage. There are three sizes available for a variety of settings withing the clinical or hospitality industry.
Why do you need a chest freezer?
These front-loading refrigeration solutions are versatile and safe. They contribute to any laboratory environment. They can be placed anywhere within a care facility or restaurant easily because of the smartly designed wheels that make it just as easy to move whenever needed. The durable design is appropriate for any clinical or restaurant setting. The appearance is professional, which adds credibility to any setting.
Why is Dometic the best supplier of chest freezers?
Each laboratory chest freezer maximizes the space available for cold storage. Refrigeration containers with a mobile base are useful in care homes, clinics and labs. The service life for each pharmacy chest freezer is long because of the durable exterior materials. Useful attachment points stabilize the unit during vehicle transport. The pallet feet improve the overall safety factor during live unloads or loading with forklifts. They are fitted between the wooden planks of the pallet, and this solution prevents risks of sliding. The top surface is also available for additional storage space. Dometic is the best supplier for chest freezers because these features all work together to ensure the maximum amount of productivity and safety. The sleek silver-grey body fits nicely into any professional environment.
What cooling temperatures are available inside each Dometic chest freezer?
These coolers contain a fixed temperature that is set at 4 degrees Celsius, which is ideal for standard cold chain solutions. The factory preset is stable, so there is no risk of damaging the contents by accident. Dometic's cooling solutions provide a reliable, factory-set temperature that is evenly distributed throughout the unit. Transport temperature-sensitive products, lab samples, specimens and produce with confidence.
What sizes are available?
Dometic has three sizes for the front-loading refrigeration units. These sizes are expressed in litres. The small size is 209, the medium size is 435 and the largest size is 590. All of them are fitted with pallet fit and transport rollers, which ensure safety during any type of transport. The largest 590 litre freezer weighs 185 kg compared to the medium size, which is 155 kg. Both of these sizes have the same depth of 857 mm with identical height of 680mm. The smallest size is 115 kg in weight, and the depth is the same as the other sizes.
What power supply and added options are available?
These units come equipped with the standard 230 volt AC and 12 volt DC with an input frequency of 50 Hz. They have an optional battery set that provides up to eight hours of continuous, reliable cooling when there is no other power source available. These units are able to connect to a smartphone via an app. The transport wheels and data logger are included. Each unit is designed with an intelligent airflow to evenly distribute the cool temperature and maintain internal consistency.