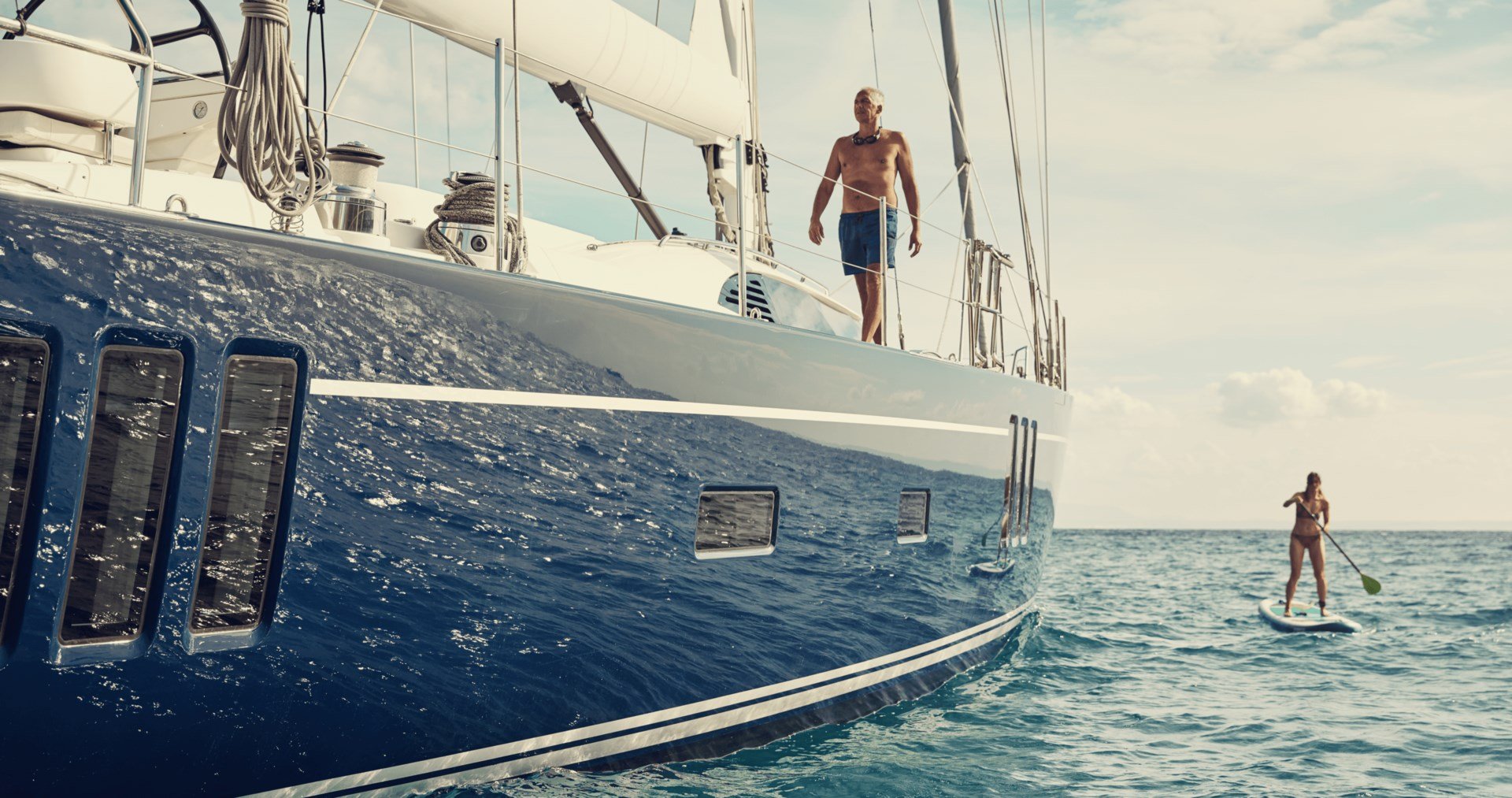 Dometic Oceanair Rollerblind Precisionrise
Easy to install, set and secure
Dometic Oceanair Rollerblind Precisionrise
Designed in-house specifically for use onboard boats, the PrecisionRise features a unique smart-lock mechanism allowing for smooth, easy and secure operation of the blind by simply raising and lowering the hem-bar. The mechanism is designed to be reliable and effective, making it a great option for those looking for a convenient and safe way to control their blinds and a system that ensures the rollerblind stays in place even in the roughest waters, providing security and peace of mind for users.
Benefits of the PrecisionRise
1. Smart Locking Mechanism
Easily set and secure your blind at any position, ensuring light and temperature control no-matter the conditions.
2. Expertly Designed
Meticulously designed for robust quality and finish, with all components suitable for the harshest marine conditions.
3. Standard & Custom Options Available
Select from a wide range of sizes, styles and fabric colours to create the ideal onboard environment.
4. Simple, Stylish & Sophisticated
The PrecisionRise is a simple, stylish and sophisticated way to control light, your cabin environment and create privacy onboard.
5. Simple Installation
The mounting profile system creates a one-piece unit, offering simple installation with minimal tooling required.
6. Child Safe Complient
The design eliminates the need for hanging cords or wires, removing any hazards for children to get caught in.
Contact the Dometic Team
For more information regarding the Rollerblind PrecisionRise please use the form at the bottom of the page.
 
Alternatively, if you are an existing Dometic customer, please contact your local Dometic Sales Representative who will be able to assist you.
Find Your Local Distributor
Utilising Dometic's worldwide distributor network, it is now easier than ever to find Dometic products wherever you are in the world. All of our distributors are proficiently trained and equipped with the tools needed to find the perfect onboard solution for you and your guests.
Use the link below to find your local authorised distributor
Alternative control systems
Powered and manual control tailored to your individual requirements
Dometic Oceanair Rollerblind
The Dometic Oceanair Rollerblind offers users easy shade and privacy for true on-board comfort. Manual blinds are supplied with child safe fixings, to keep the chains or cords taut. Whereas the powered variety is free from cords, leaving the aperture completely clear. Both manual and powered options are available with either brackets, mounting profile bar or cassette, depending on your preferred look and application.
Benefits of the Rollerblind
Powered or Manual
Powered and manual options available, complemented by a range of control mechanisms
Restraint Variations
Optional side tracks and guide wires hold the blind in place, ideal for angled apertures or if used in any moving vehicle.
Custom Options
Custom manufactured to client specification with various fabrics. colours and hem bars to seleect from.
Powered Control Options
12/24 v DC
230 v AC
Radio Remote