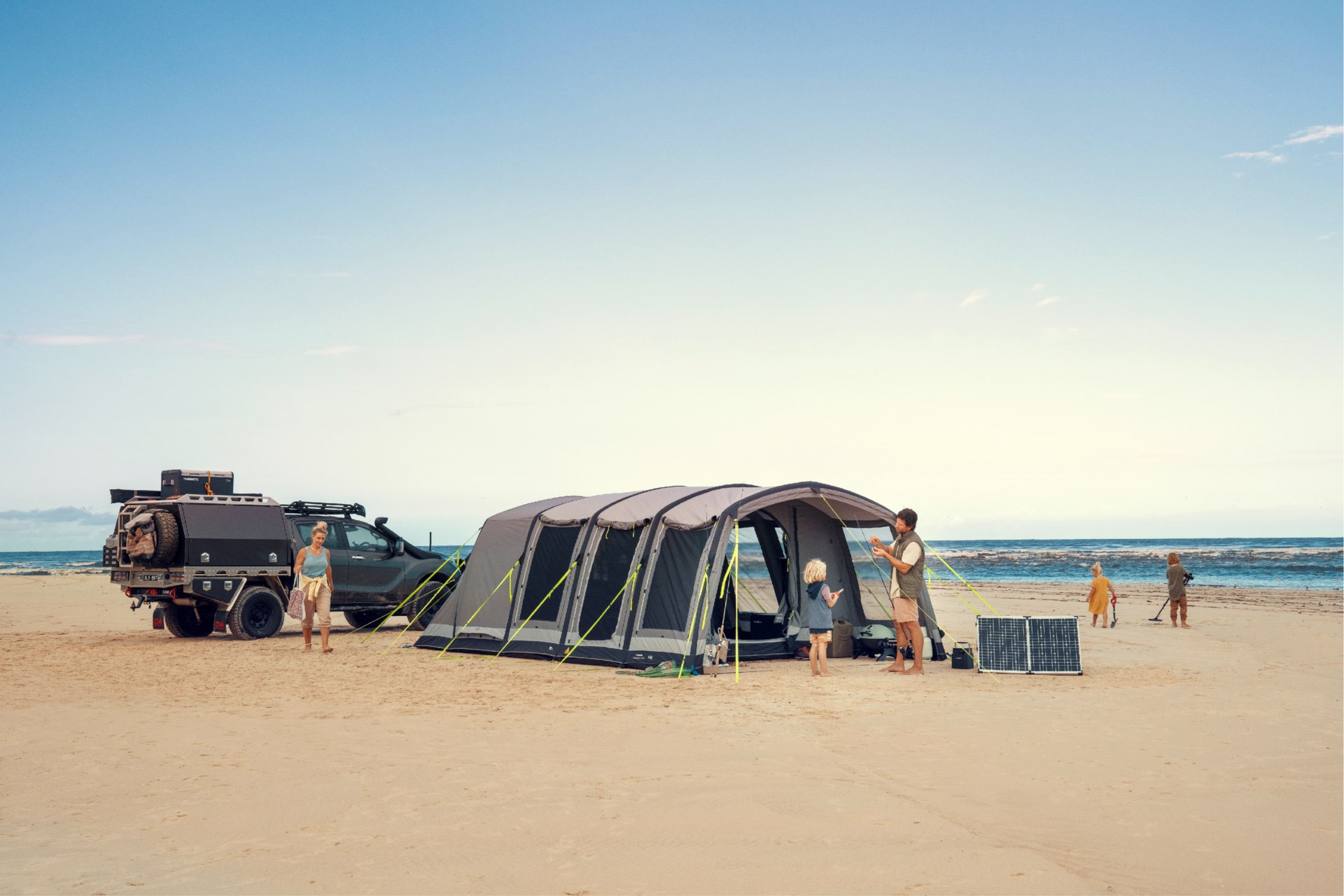 Outdoor Leisure
EVERYTHING YOU NEED FOR ADVENTURES BIG OR SMALL
Wherever you roam
From first time campers to hardcore outdoor adventurers and everything in between—no matter your experience level, you can enjoy the great outdoors with all the comforts of home with Dometic. Wherever you roam, take the things you rely on to stay happy, refreshed, and ready to make the most of your day.
Feel at home
Escape into nature and set up camp wherever your heart desires. Wake up to a new view every day or choose to stay longer in your dream location. With Dometic rooftop tents you'll feel at home in the outdoors, sleeping comfortably under the stars. This way you're guaranteed to never miss a sunrise.
EXPERIENCES WORTH SHARING
It's said that "if you have never spent a night under the stars, then you have never truly lived." And we couldn't have said it better ourselves. We believe in seizing the day and appreciating the simple pleasures in life that the great outdoors has to offer.
Food has never tasted better
Enjoy your food with large servings of satisfaction and gratitude. Eating in beautiful natural surroundings is the priceless reward experienced only by those with the will to make it happen. You may be far from home, but that doesn't mean you can't enjoy a delicious home-cooked meal using local ingredients. Dometic gas stoves and portable BBQs ensure you stay well-fed.
Great food in the wild
Don't just make meals, make memories. Disconnect from the Monday-Friday, 9-5 and reconnect with nature and the people who matter most over a shared meal under the stars. Dometic portable fridges/freezers and iceboxes keep ingredients fresh and your drinks cool.
Discover our outdoor cooking range
Patrol Iceboxes
If you are planning a shorter trip – perhaps just a few days – we recommend you check out our iceboxes. Equipped with extremely effective insulation, these iceboxes will keep your groceries, fish, bait, wild game and other perishables fresh for days.
Drinkware
Watching your children play in the waves. Singing greatest hits with friends around the campfire. The best trips have moments that will live with you forever. Designed with durability in mind, our rugged drinkware will ensure you're relaxed and hydrated wherever your adventure takes you. So whatever's inside your Dometic drinkware, you'll be in the right frame of mind to drink in the moment.
Stay connected
Take the convenience and connectivity of modern electronics with you. With a Dometic portable battery you can keep phones, laptops and tablets fully charged so the whole family can enjoy some quiet down time when needed or stay connected to with friends and family back home.
Or be empowered to disconnect
Disconnect from the world entirely and enjoy a digital detox. Leave your mobile phone switched off and instead use your Dometic portable battery to power comfort accessories like your portable fridge/freezer or lights and enjoy some quality time with yourself and loved ones in nature.