Generators
Dometic generators ensure you have a reliable electricity supply whenever mains power is unavailable. Delivering 230 volts, they are powered by either a petrol, diesel or gas engine. High performance, modest fuel consumption and excellent quality define the range. An additional convenience feature – autostart – allows automatic start-up of the generator if battery voltage is insufficient to charge it up again.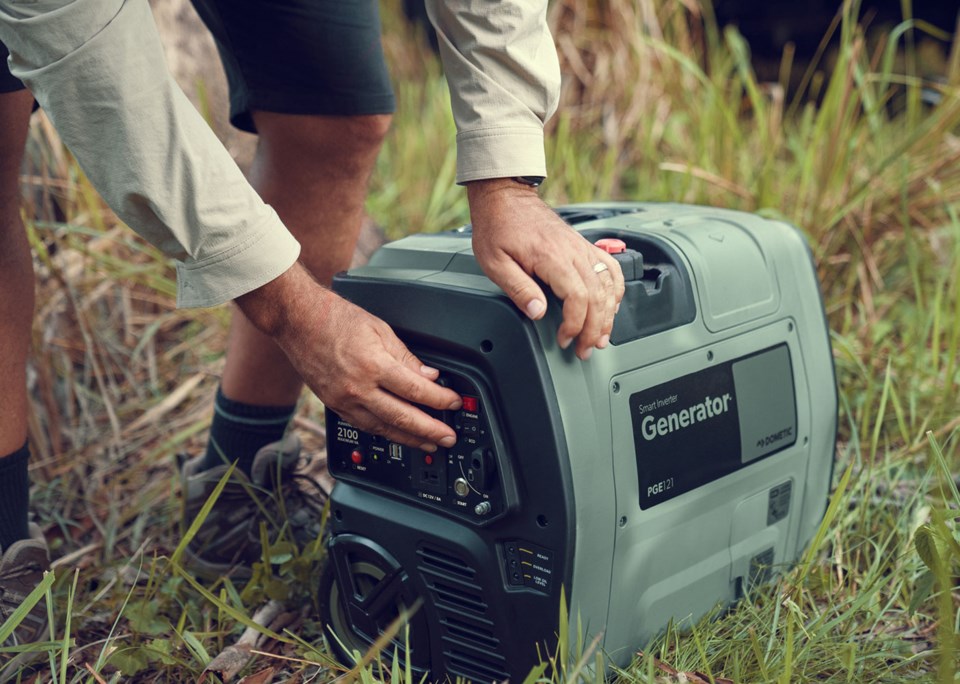 Products for mobile power needs
Dometic generators for trucks or RVs are designed to provide a reliable source of power for campsites, sleeper berths and overnight use.
Why invest in a portable power unit?
Imagine being woken up by freezing temperatures early in the morning without even the possibility of a hot coffee to get your day started and warm you up from the inside. Doesn't sound too pleasant, does it? Whether you are out on the road working or want to enjoy your leisure time, it makes sense to have an extra source of power for long trips in a truck or RV. Running out of power is not just annoying, it is simply unacceptable. An unreliable RV generator will most likely have a negative affect your mood and consequently your entire trip.
Selecting the right RV or truck generator
Having access to a reliable power supply is especially relevant during the winter months or at night when the temperature drops. Many travelers experience problems getting enough power to charge basic devices like heaters and coffee makers. A Dometic truck or RV generator can provide you with enough heat in your sleeper berth while maintaining a supply of power that adjusts to the main power source. The true sine wave output and wide DC input voltage range makes this the perfect solution that incorporates easily into the vehicle grid.
Recharging functions for smart energy
Make sure to secure an efficient and smart source of power. The battery recharging function is critical to guarantee that you never arrive at your destination with an empty battery. The design of our generators is also user-friendly. Most of them come with a remote control included, and some can be operated via an external control panel. The advanced features on select devices make Dometic truck and RV generators adjustable to any common type of battery.
Generator mobility makes a huge difference
Home is where your mobile generator is. Dometic's portable power sources allow you to run your air conditioner, tools and home gadgets wherever you are. You will never have to depend on an outer mains supply ever again, which gives you much more freedom when planning your next travel route. Our mobile generators provide a reliable source of power with speed and accuracy. The chargers are durable and designed to last, because we would not want you to sacrifice quality for mobility. The one-button operational units are especially convenient and the elegance of the design blends in perfectly with your existing outfit.
Selecting the right portable generator for your needs
There is a variety of models for mobile generators to consider, and Dometic ensures that only the best quality power sources are offered. However, it's also important to match the device to your specific needs. Semi-truck drivers using a generator in a berth might have different power supply requirements than an RV owner who only takes occasional road trips, for example. Consult with your Dometic dealer to ensure that your get the right product for your individual needs.
Easy mounting of the Dometic potable generator
Our generators are compact units that can easily blend into your existing truck or RV system. There is a practical wall holder for cradling the charger while providing stable access to the unit. Use the provided 12-volt cable to recharge batteries from a cigarette lighter socket. Other connectivity options include battery clamps and lug terminals. The mounting brackets are designed to keep the generator available and accessible without getting in the way.