RV Stovetops
Space saving and cleverly designed, Dometic cooktop and sink combinations make it easy to cook delicious meals – and then clean up afterwards. Available in two basic versions: with or without a glass lid (lid folds down to give you additional workspace). All models are easy to clean.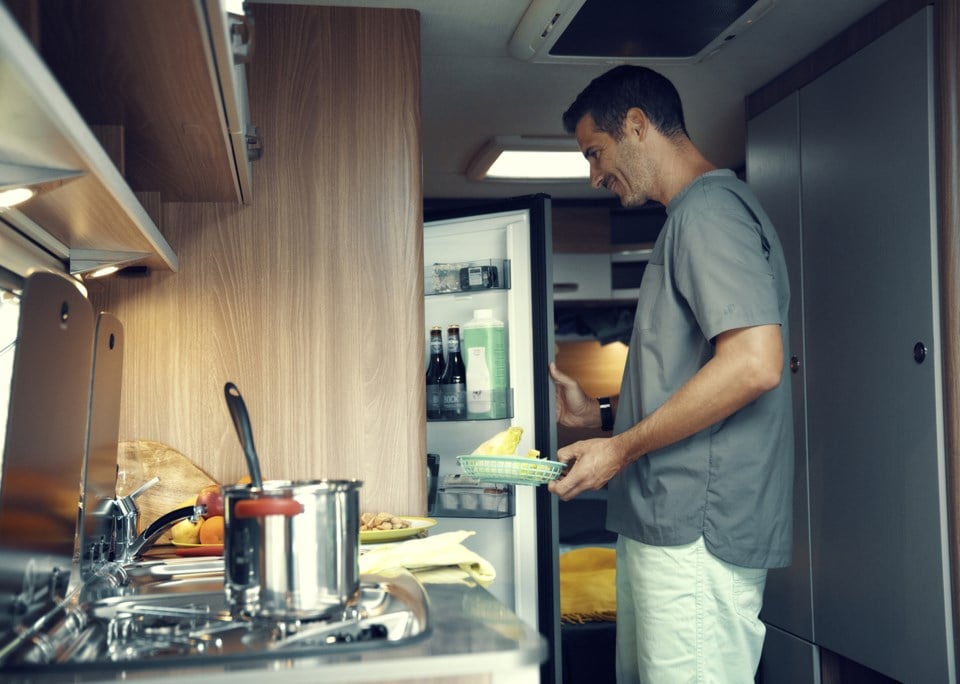 Showing 6 out of 6 products
Buying an RV cooktop?
The best cooktops are always designed with the end user in mind. For this reason, our range of RV cooktops covers everything from compact single gas burner cooktops to large three burner cooktops, induction cooktops to hob and sink combinations! Despite the variety of options, all our RV cooktops share the same innovative design and ensure a quality, reliable cooking performance from a device that is easy to clean, robust and safe.
Best stove top for your RV
Your RV is your home and, therefore, it should also function as a home. The thought of preparing or cooking meals in your mobile home should not be stressful! Below you will find some advice on choosing the best RV cooktop for you and your travels:
The right cooktop for me?
You will find several types of cooktops or stoves for your RV, but not all of them are the same. You will want to find the cooktop that best suits your RV and personal preferences. The options available include: an RV propane stove, an electric RV stove or an induction cooktop.
Slide-in cooktop or drop-in cooktop
A slide-in cooktop is great for those motorhomes, travel trailers and vans with the space for a large cooktop. They are also ideal for installation with a convection microwave instead of an oven. A slide-in cooking range has contoured sides, with a slightly-protruding cooktop, which allows the installer to slide it in between the kitchen cabinets so that each side of the cooktop rests on the countertop. Drop-in cooktops require customized cabinetry and are dropped into the prepared base with a cabinet front panel at the bottom. The drop-in cooktop gives an integrated, high-quality look to the kitchen.
RV propane stove
RV propane has been around for a long time and it is known to be clean, efficient and a safe way of cooking on the road. The benefits of having a propane gas stove for cooking in your RV are that it's a clean fuel, which is cheaper than gasoline and it is available almost everywhere. If you are into boondocking (travelling with your RV off-the-grid without services) cooking with propane gives you that freedom to travel anywhere and, importantly, using normal precautions the RV propane stoves are very safe to use. Even if you are not planning on cooking in your RV off-grid, a propane stove top is still worth considering. Since propane burns at a high temperature, many people prefer it over coal, electric, or induction stove tops. However, keep in mind that you will routinely need to purchase more propane for your grill to keep the flame burning.
Electric RV cooktop
If you are not interested in boondocking and if your RV is parked and hooked up to electricity, an electric RV stove is perfect. When your RV is parked and hooked up to electricity you can use an electric cooktop or an induction cooktop. These style of RV cooktops give you the same home appliance feeling right in the center of your mobile home.