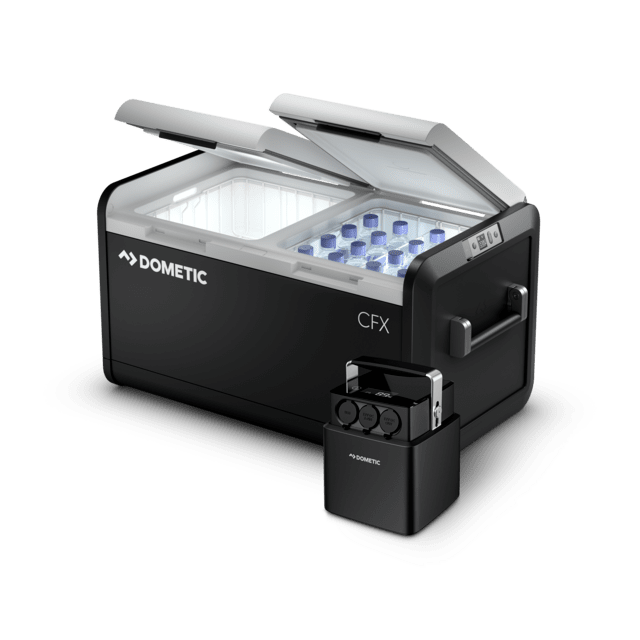 Dometic CFX3 75DZ and PLB40
Mobile dual-zone compressor cooler, 74 l & Portable lithium battery, 40 Ah
Bundle that contains CFX3 75DZ and PLB40. This powerful cooler allows you to bring more of the food and drinks you love, wherever you go. Its robust design is built for outdoor use, while its convenient mobile app puts the control of your Dometic CFX3 at your fingertips. The Dometic PLB40 Ah Lithium Iron Phosphate battery delivers high levels of mobile power – up to 53 hours of Dometic CFX3 45 cooling on a single charge. Designed for powering powered coolers and other 12 V appliances while being off-grid.
18 598 kr
22 498 kr
In Stock
Art nr: 9620002725
Product Package Includes
Product Description
Mobile dual-zone compressor cooler, 74 l & Portable lithium battery, 40 Ah
Not the one for you?
Discover similar products.