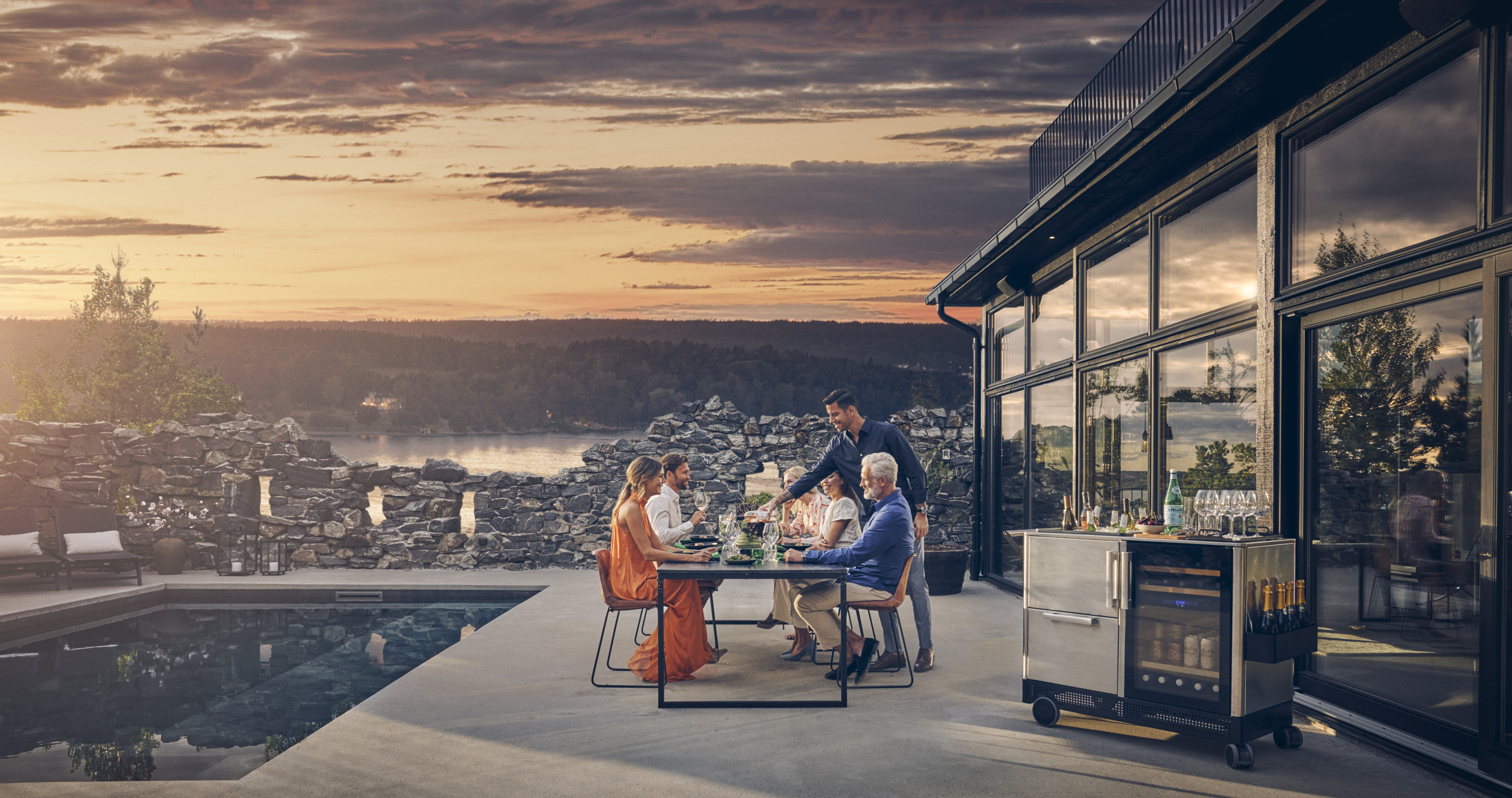 MoBar Series
Designed to Entertain
Serve your Guests in Style
The Dometic MoBar is the ultimate mobile bar for your outdoor living space. Professionally graded with a timeless state-of-the-art patented design, it doesn't compromise style for functionality or convenience, allowing hosts and their guests to socialize outdoors without ever missing a moment.
Bring People Together
Hosting a get-together with friends and family is one of life's great pleasures, but it's not without its challenges – especially in an outdoor setting. With its versatile design features, stylish presentation options and superb cooling performance, the Dometic MoBar is a focal point for bringing people together, while ensuring guests are looked after.
Made to Move
Unlike built-in solutions, the Dometic MoBar is a fully mobile product, offering unprecedented levels of convenience. The MoBar is easy to move thanks to its heavy-duty wheels and ergonomic handle, so it can be placed right at the heart of any outdoor event.
For all MoBar products, a limited warranty is guaranteed. You can download it here. 
The Ultimate Outdoor Entertainer
Combine being a great host with enjoying unforgettable shared experience. World-class bartender Emil Åreng prepares the MoBar 550 for a party, demonstrates the cocktail essentials you need and shows how to make 5 cocktails in 5 minues to impress your party guests.
Built to Last
The Dometic MoBar is built to last. Made from commercially graded 304 stainless steel, it can withstand all weather conditions and even the most crowded festive occasions. Aluminum anodized handles, soft closing hinges, heavy-duty wheels and rotomolded insulation all add to the durability of this state-of-the-art outdoor beverage center making it a premium product for a premium experience.
Used by Professionals
The Dometic MoBar range is the perfect mobile beverage center to serve and impress hotel and restaurant guests. Developed in collaboration with professional bartenders with detachable speed rails and optional crushed ice and garnish containers for smart storage of fresh garnishes, ice and utensils, it's equipped to meet the demands of any occasion big or small.
Accessories range
Make the most of your MoBar