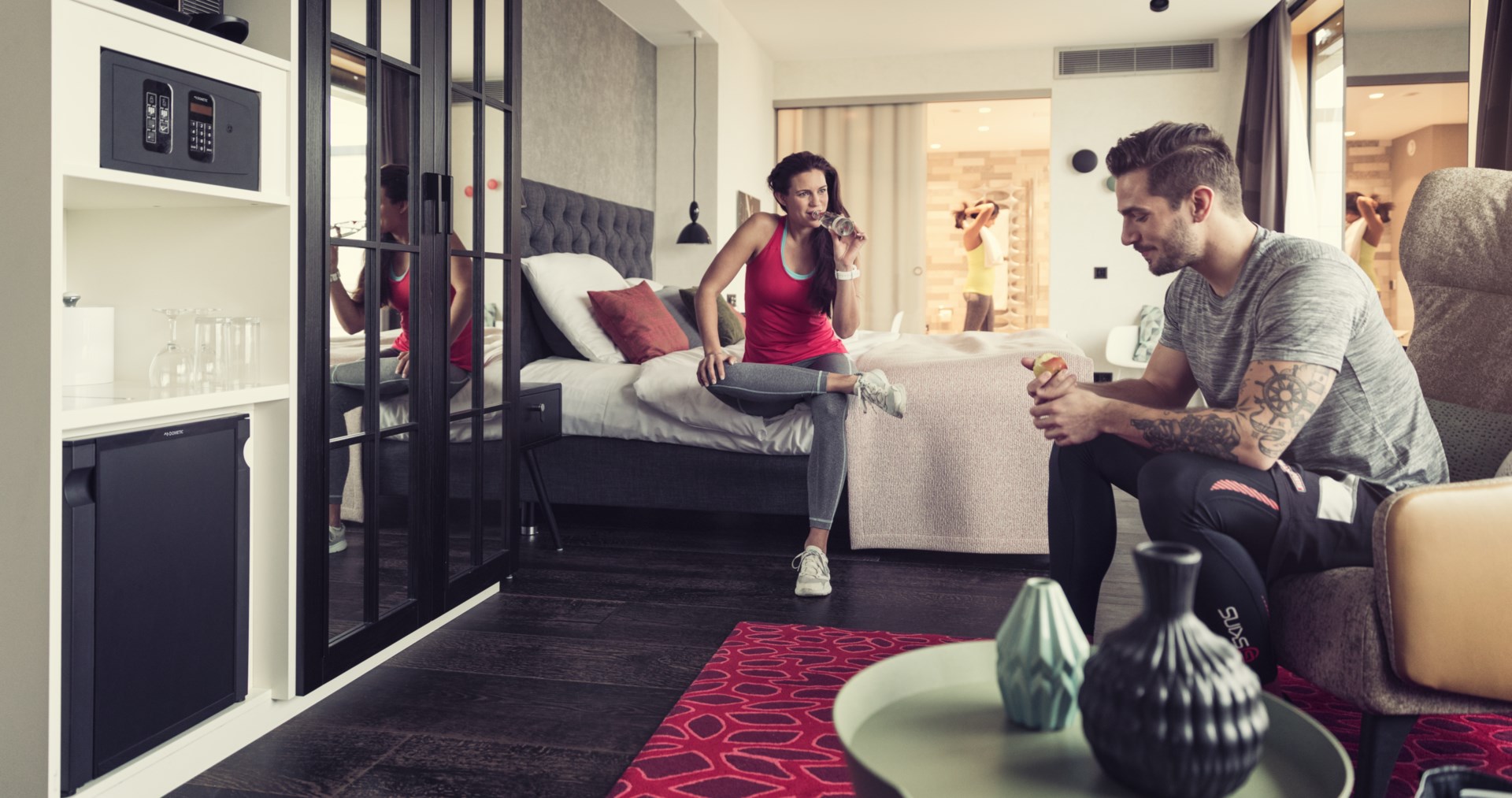 Remote emergency opening system
High-security features and prosafe specials
Dometic offers three emergency-opening options.
Options:
Option 1: Authorised staff open the safe with a master key.
Option 2: Authorised staff enter a master code to open the safe. After ten seconds the safe will open automatically.
Option 3 : The REOS system, designed for ultimate security and usercomfort.
REOS – takes hotel safe security to a higher level
The Dometic Remote Emergency Opening System is based onan innovative encryption system. This unique solution combines the advanced electronic system integrated in all proSafe Premium models with the latest online technology. In case of emergency, an authorised staff member enters the REOS code on the safe's keypad.
As a result, the safe generates a ten-digit code to be entered on a password-protected Web page. The screen finally shows the emergency access code which can be used to open the safe. Each REOS opening is recorded and stored on a protected server.
REOS – convenient data entry by mobile phone
Latest generation REOS software saves time for hotel guests and staff members. The ten-digit code, generated by the safe upon entry of the master code can now optionally be keyed in by mobile phone on the password-protected Web page. Another smart Dometic solution for enhanced service quality.