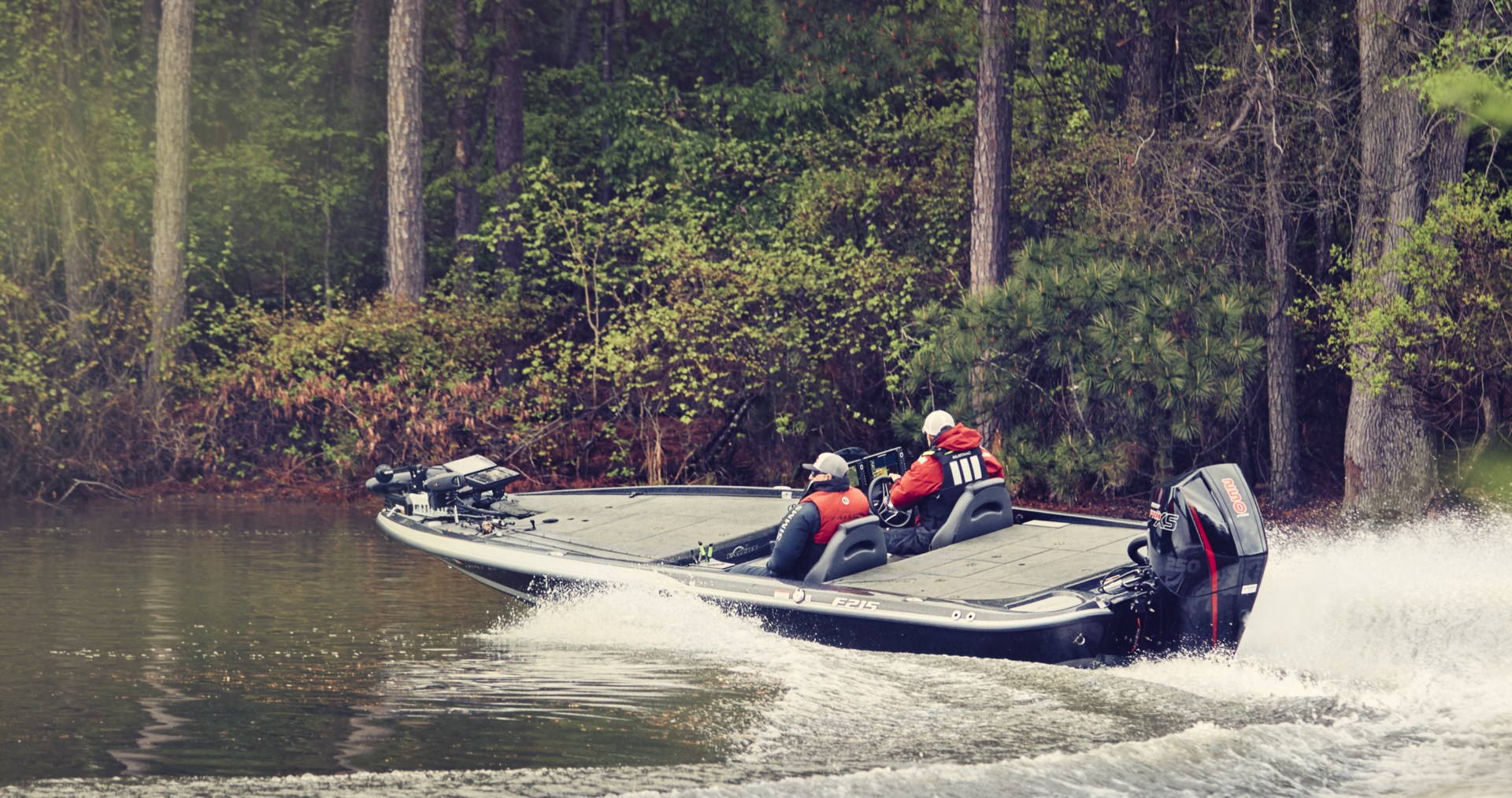 SeaStar Jackplates
Optimal performance, smooth exact movements
What will a jackplate add to your boat's performance?
Along with increased boat accessibility, optimal setback, and improved boat performance, jackplates also provide higher speeds, better fuel economy, and the ability to run in shallow water.
A jackplate is mounted onto boat's transom and, dependent on the horsepower of the engine it supports, it can weigh from 50-130 lbs. The outboard engine is then attached to the jackplate. The purpose of the jackplate is to vertically raise and lower the engine without changing the trim angle of the outboard. This creates less drag in the water for improved speed and efficiency and provides easier access to shallow water.
Understanding jackplate setbacks
The setback distance is how far the jackplate extends past the transom. The higher the setback, the more leverage the motor will have on the boat. This leverage will help raise the bow of your boat out of the water. Setback also positions the prop or jet away from turbulent water coming off of the hull, helping with performance. 
A setback also allows for the fulcrum point to change further back so that a motor can lift the hull quickly while keeping the hull on plane with relative ease. Each hull is different due to hull variations, weight carried, motor weight, rigging weight, etc. When adding a plate, please consider that a motor will be set farther back, pushing your stern lower in the water. Consider comparing your boat to similar boats with jackplates installed to select the appropriate setback. 
There is no set rule of thumb for how much setback your boat will need. This will all depend on how much bow lift you need, and how far you need to move the motor to push through clean water. Also consider any clearance you may need to clear hydraulic steering rams, swim decks, etc. When you tilt your motor up, if you don't have enough setback this can cause clearance issues, as your hydraulic steering may hit the top of your boat's transom. Fully lowered jackplates have a built-in engine lift that varies based on a jackplate setback. See graph to the left to look up a built-in engine lift on a 12-degree transom.
Why choose a Dometic SeaStar jackplate?
Unlike competitors, the SeaStar jackplate allows boats to run in shallower water by raising the engine up to have the prop in line with the hull bottom at low speeds. It also allows boats to get up on plane in shallow water by raising the engine all the way up, and lowering it down as the boat gets on plane, which provides better speed performance and fuel economy.
Our jackplates are offered in several different models and sizes to accommodate every outboard engine and integrates flawlessly with other Dometic Marine control systems. 
Discover the options
We have several options of jackplates to match whatever you're looking for. Dometic's Mega Jackplate is rated to 600 HP and is robustly built to handle the high engine loads. Our Xtreme and Standard Jackplates are respectively rated to 400 HP and 300 HP gasoline engines and are designed to maximize engine tilt when used with Dometic SeaStar steering cylinders. Manual Jackplates are rated to 200 HP and are an ideal accessory to help you optimize your boat's performance.