RV Toilets
Forge ahead on your own terms, without compromising sanitation. Featuring award-winning innovation, reliable performance, and intuitive design, Dometic RV camper toilets are your easy-to-clean sanitation solution—whether you roam close to home or are off-grid for weeks at a time. From gravity flush toilets to portable toilets, there's an RV toilet to fit your space and meet your needs. So travel on, and embrace the detours—but not without the amenities and comfort of home.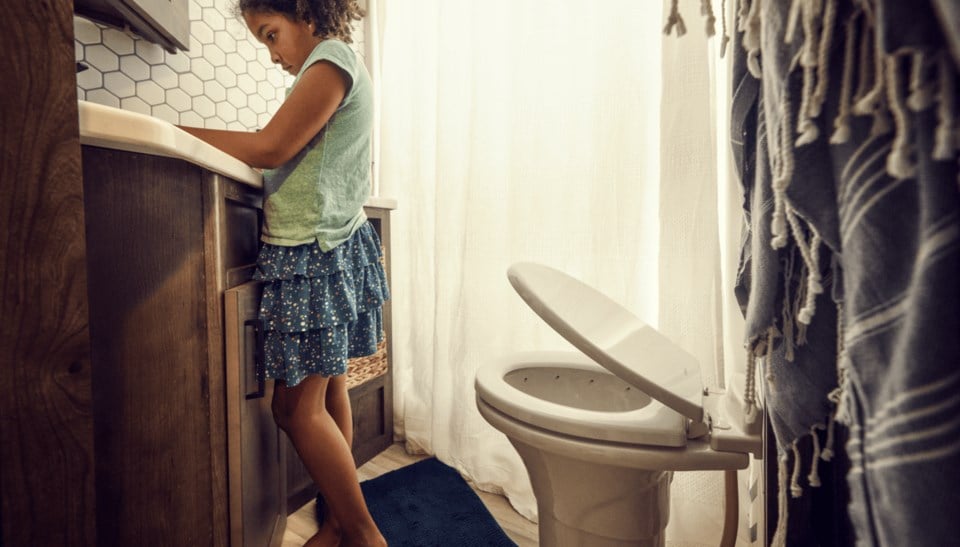 Why Choose Dometic for Your RV Toilet?
You love to get out there. Stay out there longer, with one of Dometic's reliable, comfortable RV toilets for sale. Dometic has been making mobile living easy for decades, and we have a range of camper toilets that are made to last, giving you peace of mind on your next adventure. Choose a mobile toilet from Dometic and enjoy the comforts of home, wherever you go — and "go."
Why you need an RV Camper toilet
No matter where your plans take you, everyone needs to use the restroom throughout the day. You have to stop at gas stations and rest areas if you don't have a toilet inside your RV, and doing so takes time away from your trip. If you have to use the restroom and are not near rest areas, you could find yourself in an uncomfortable situation. Having a caravan toilet makes your life that much easier, and you won't have to waste a trip into town. 
Choosing an RV Camper Toilets 

If you're considering RV toilet replacement or want to upgrade, you'll first want to choose the type of toilet you want.  
Popular types of toilets for RV campers include: 
Traditional gravity-flush toilet. This toilet looks like a residential toilet, except that it usually has a foot pedal instead of a toilet handle.  This type of toilet for an RV camper requires water and plumbing to function and is installed above your RV's black water tank. 
Macerating toilet. A macerating toilet grinds up, or macerates, solid waste and toilet paper, pumping it into the RV's black water tank.  
Portable toilet. A portable toilet is usually smaller than a traditional toilet and can be used nearly anywhere.  
Cassette toilet. A cassette toilet includes a small black water tank, or cassette, that must be removed and dumped.  
 
Composting toilet. A composting toilet has a holding tank which requires composting material to help break down solid waste; liquid waste is stored in a different tank (which must be emptied frequently). It needs power to work but doesn't require plumbing.  
Important considerations
Get the most for each penny you spend on your next RV toilet by making sure to consider each detail beforehand. You must account for the size of your restroom so that you get a toilet of the proper size for your recreational vehicle. In addition, if you have group members with mobility concerns, opt for accessibility options.
Some of the toilets on the market come with a permanent waste tank, but others have a removable tank. Portable toilets are great for small RVs that don't need to accommodate a lot of people. If you have a large RV and want to bring plenty of friends and family along for the ride, get a toilet with a permanent tank.