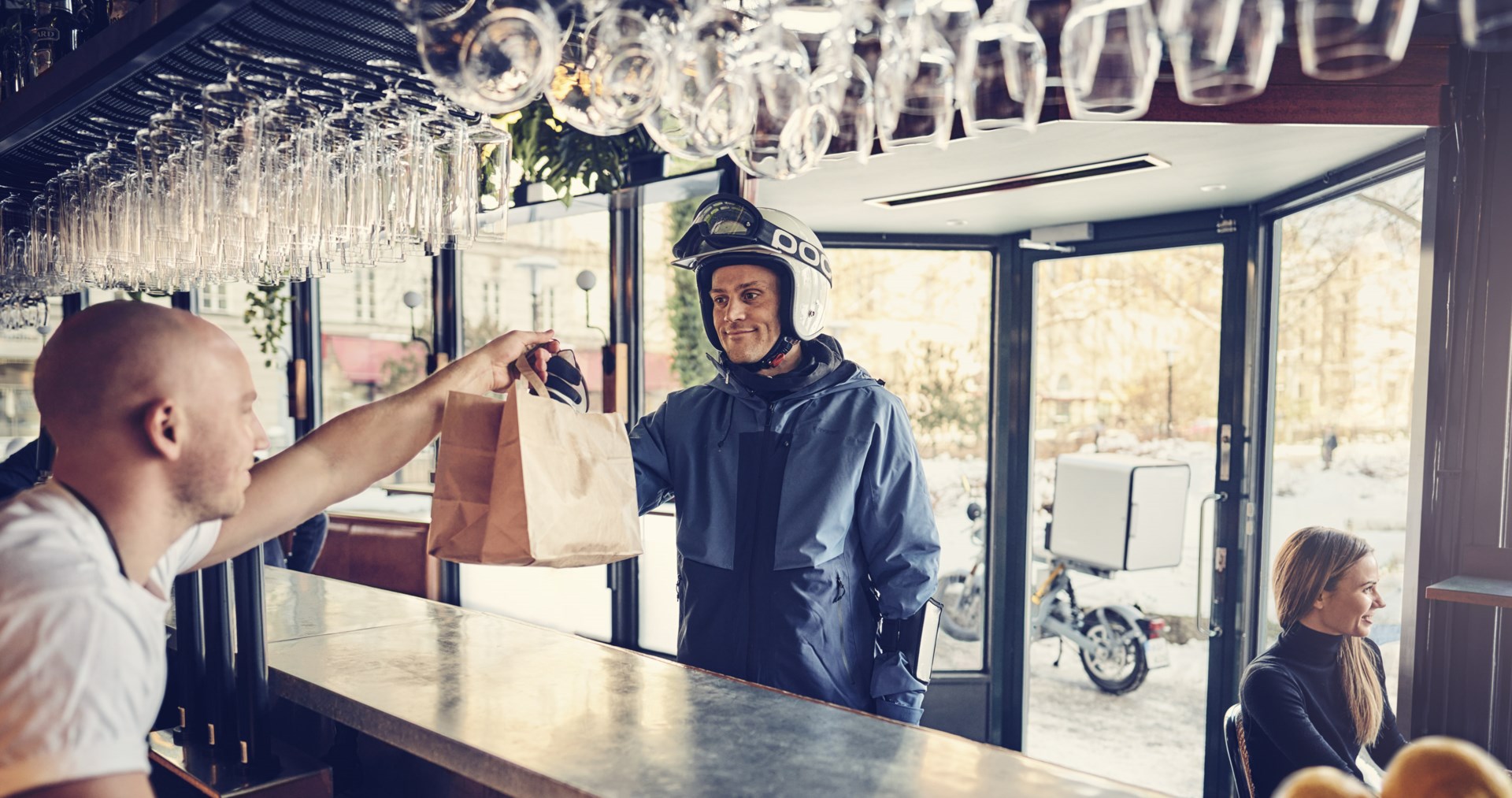 Better food delivery
Boost the quality of your food delivery
The high-quality food segment represents a huge business opportunity for food delivery services. But to maximize its potential, it's critical to ensure that when the consumers order delivery, they get the same quality of food as when dining out.
Dometic DeliBox makes it possible to preserve the quality of the food delivered all the way to the customer's table. This high-quality food delivery system features active heating and cooling make it easy to maintain the right temperature throughout the journey and smart storage ensures food is not disturbed in transit.
Quality ensured by DeliBox
Deliver more. Make multiple stops while still ensuring food quality with the Dometic DeliBox. The dual heating and cooling zones keep food at desired temperatures, and that keeps customers happy. And now you can expand your market and deliver groceries, deserts and cold drinks thanks to the DeliBox´s unique cooling zone. Mount a DeliBox on a two-wheel or four-wheel vehicle to grow your business and improve customer satisfaction.
Dometic DeliBox
Choose between Active Heating and Dual Zone Heating & Cooling
What Dometic DeliBox can give you
Expanded customer base and offering thanks to a premium delivery service
Increased revenue and add new business opportunities
Increased consumer satisfaction and loyalty
Active warming and cooling
Dometic DeliBox features a flexible inner compartment with one active warming and one ambient temperature zone. The ambient zone is replaced with active cooling in the Dometic DeliBox Dual, which offers the possibility not only to keep food warm but also to transport cold meals at the same time.
Always clean and safe
Dometic DeliBox is equipped with a cold plasma ion air purifier that sterilizes the gourmet food storage container between deliveries removing smells and germs.
Happy customers are what counts
"Securing the right temperature and food quality through the Dometic DeliBox is a game-changer. A happy customer is the only thing that counts to us." - Oscar Johansson founder and CEO, Favo