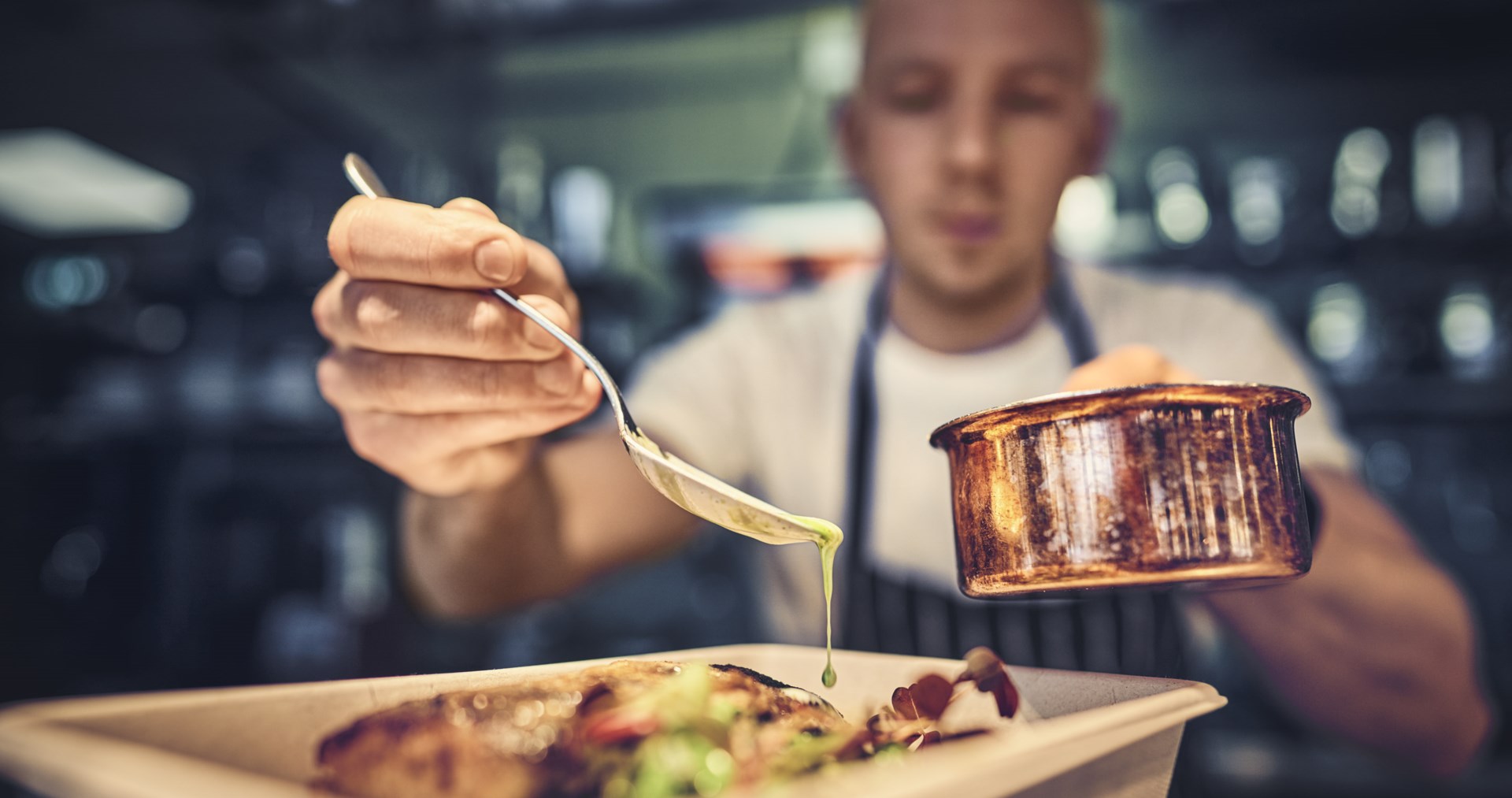 Your masterpiece delivered
Gourmet dinner delivery
When people dine in, the food has a short trip from the kitchen to their table. When they order gourmet dinner delivery, that hot, delicious meal needs to stay hot and tasty from the kitchen all the way to a diner's place. How do you provide the same quality of food to delivery customers that they'd get dining out?
The secret is controlling temperature.
Dometic DeliBox ensures the meal is served the way the chef wants. Active heating and cooling make it easy to maintain the right temperature throughout the journey and smart storage ensures food is not disturbed in transit.
Quality ensured by DeliBox
The Dometic DeliBox is a unique temperature-controlled food delivery container that preserves quality and ensures food safety. The box, which can be mounted on mopeds and motorcycles, has both heating and cooling elements that keep the food at desired temperature and maintain the gourmet quality of the dish during transportation until it reaches the consumer. A masterpiece delivered.
Dometic DeliBox
Choose between Active Heating and Dual Zone Heating & Cooling
What Dometic DeliBox can give you
Increased customer loyality
A unique chance to build relationships with an entirely new pool of customers
An additional source of revenue
Active warming and cooling
Dometic DeliBox features a flexible inner compartment with one active warming and one ambient temperature zone. The ambient zone is replaced with active cooling in the Dometic DeliBox Dual, which offers the possibility not only to keep food warm but also to transport cold meals at the same time.
Always clean and safe
Dometic DeliBox is equipped with a cold plasma ion air purifier that sterilizes the gourmet food storage container between deliveries removing smells and germs.
Trust Dometic DeliBox
"Our customers can expect the same quality meals at home that they´d enjoy in our restaurants thanks to the Dometic DeliBox. It allows us to deliver a gourmet dining experience that lives up to our brand." - Niklas Johansson CEO, Svenska Brasserier.