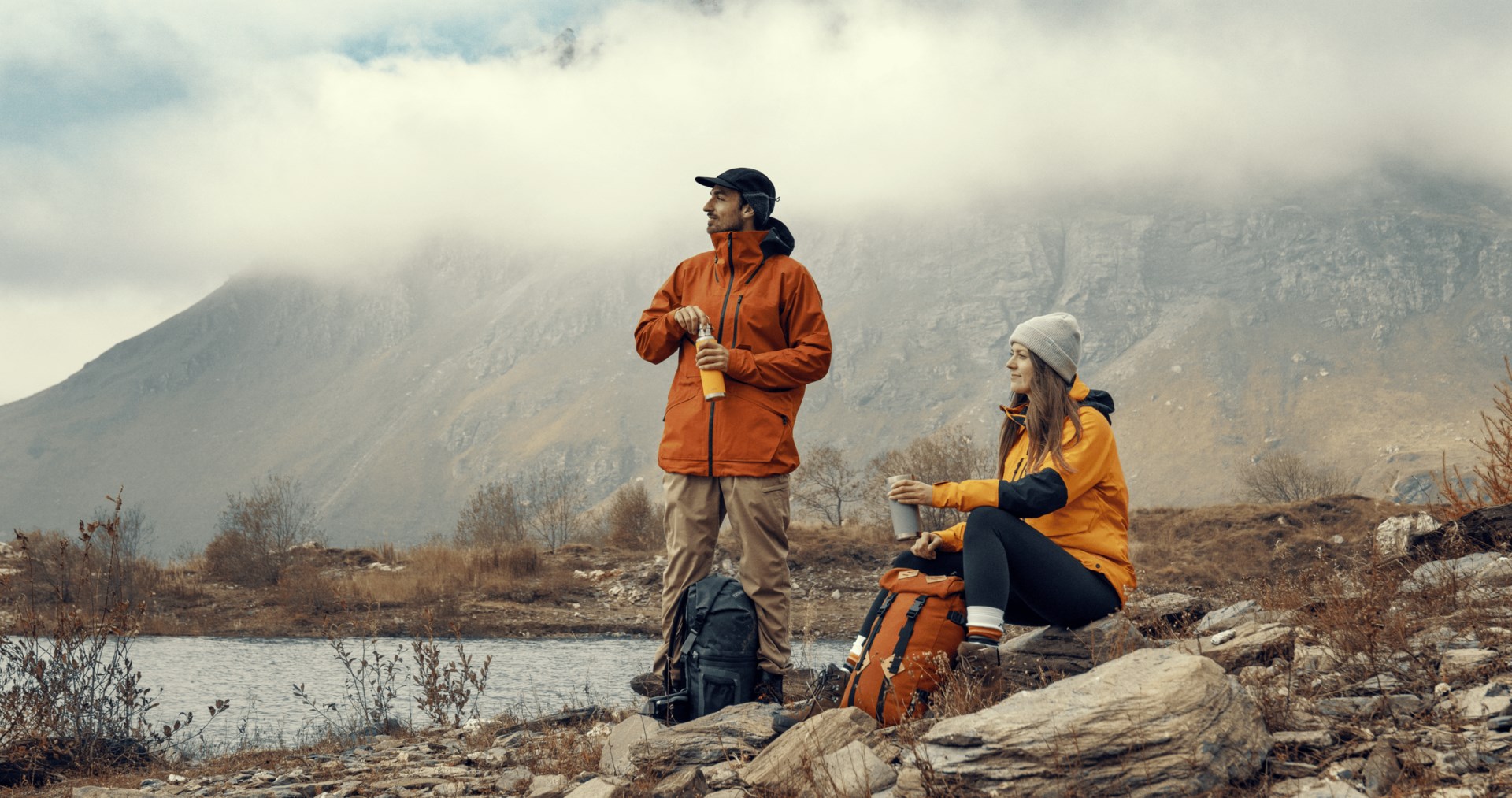 Nieuw drinkgerei van Dometic
Kwalitatief hoogwaardige flessen, bekers en kopjes om je drankjes koud of warm te houden.
Energie binnen handbereik
De robuuste constructie van Dometic drinkgerei is ideaal voor outdoor gebruik. Het drinkgerei is eenvoudig te reinigen en comfortabel in gebruik, ideaal voor warme en koude dranken. Of je nu verfrissing nodig hebt tijdens een lange wandeling of warmte zoekt op een koude winterochtend, geef je lichaam de vloeibare energie die het nodig heeft.
Dorst naar avontuur
Het geeft zoveel voldoening om jezelf te pushen en die extra stap te zetten. Het is het positieve gevoel wat je krijgt zodra je na zo'n inspanning gaat zitten en kan genieten van het geweldige uitzicht over de het bos, de vallei of het meer – je hebt het verdiend. Ons drinkgerei ondersteunt jouw reis daarnaartoe. Het houdt niet alleen de vloeibare brandstof vast die jou op gang houdt. Maar dankzij het robuuste ontwerp, is het klaar om samen met jou de grenzen te verleggen, hoe zwaar de omstandigheden ook zijn. Zodat jij de dag kunt afsluiten met een kopje tevredenheid.
Drink in the moment
Watching your children play in the waves. Singing greatest hits with friends around the campfire. The best trips have moments that will live with you forever. Designed with durability in mind, our rugged drinkware will ensure you're relaxed and hydrated wherever your adventure takes you. So whatever's inside your Dometic drinkware, you'll be in the right frame of mind to drink in the moment.
Refill and reuse
The tough design of Dometic drinkware and high-quality stainless steel construction makes them fit for years of use and reduces your need to purchase disposable bottles and cups. Which increases your contribution to a more sustainable world and reduces plastic waste in nature.