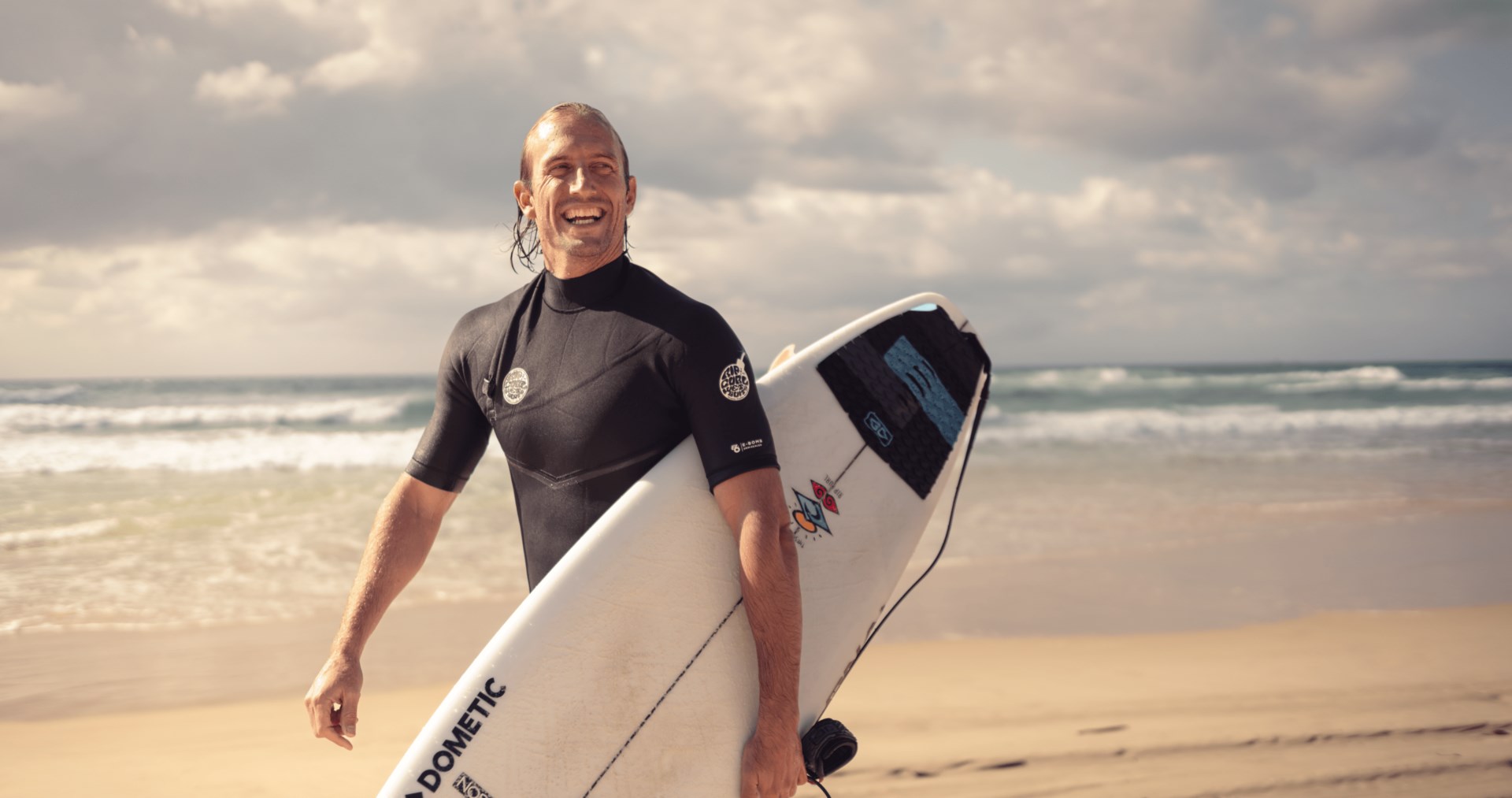 No Boundaries
WITH OWEN WRIGHT
Professional surfer, olympic medalist, father of two
Taking inspiration from his dad, Owen has found love in the outdoors as a kid and wants his family to have the same experience. Watching his wife and kids surf and enjoy his sport gives Owen happiness. With Dometic by their side, Owen and his family can experience the outdoors with no boundaries.
Owen Wright's Top Picks
With the outdoors being a part of Owen's life, he has set up the back of his car so that his family makes the most of their adventures. Here are some of Owen's family must-haves.
Ambassador Choice
Owen's Top Picks
"This is the balance I was searching for"
For fresh food on adventures
Having fresh food at Owen's fingertips ensures that his wife and the kids are eating healthy and the food is safe to consume. With the CFX3 in the back of his car, powered by the PLB40 portable battery, Owen has a fridge/freezer ready for any adventure.
"Give it a go... get out there"
One icebox, hundreds of stories
Planning for a shorter trip? Owen recommends Dometic non powered coolers. These iceboxes will keep your groceries, fish, bait and other perishables fresh. Most importantly, they're perfect for keeping drinks ice cool.
"Once I started going camping with my son, I realized, it's not just a hobby, it's a lifestyle"
For hydration on the go
Easy to clean and comfortable to use, the drinkware range can be used for hot and cold drinks. So whether you need refreshment while hiking or seek warmth on a cold winter morning, fuel your body with the liquid comfort it needs.