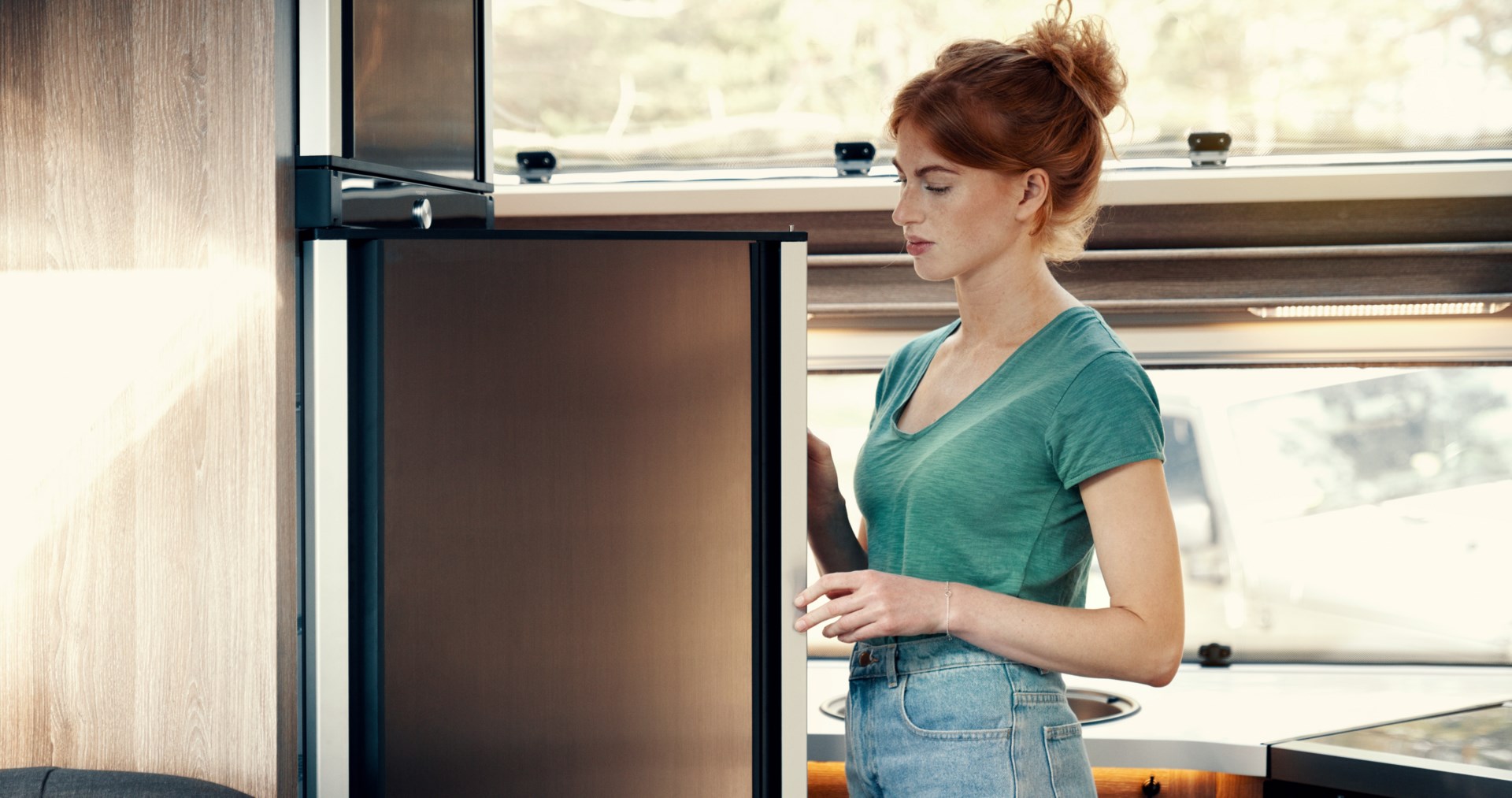 10 Series RV Refrigerators
With unique double-hinged opening doors
Even Easier Access
All 10-series refrigerators can be opened to the left and right, without the need to change the hinge. Simply use one of the two convenient and elegant aluminium handles, which extend across the entire height of the refrigerator for easy opening at any height. A two-point locking system keeps the door securely in place at all times.
Absorption Advantage
Absorption refrigerators run in silence, making them perfect for combined sleeping and cooking spaces. And you can power them with mains, battery, and even LPG for flexible, reliable, maintenance-free operation.
Absorption Refrigeration Range
Compressor Versatility
Compressor refrigerators offer outstanding energy efficiency and cooling performance even when ambient temperatures head for the extremes. Stable cooling and freezing, even when operation in a tilted position.
Easier Access For All
"The original award winning 10 series refrigerator broke new ground in the world of mobile living. By expanding the 10 series refrigeration range to include smaller and bigger units, we're able to make this unique design feature available to the entire camping and caravanning community."
Magnus Manderbach, Product Area Manager, Refrigeration