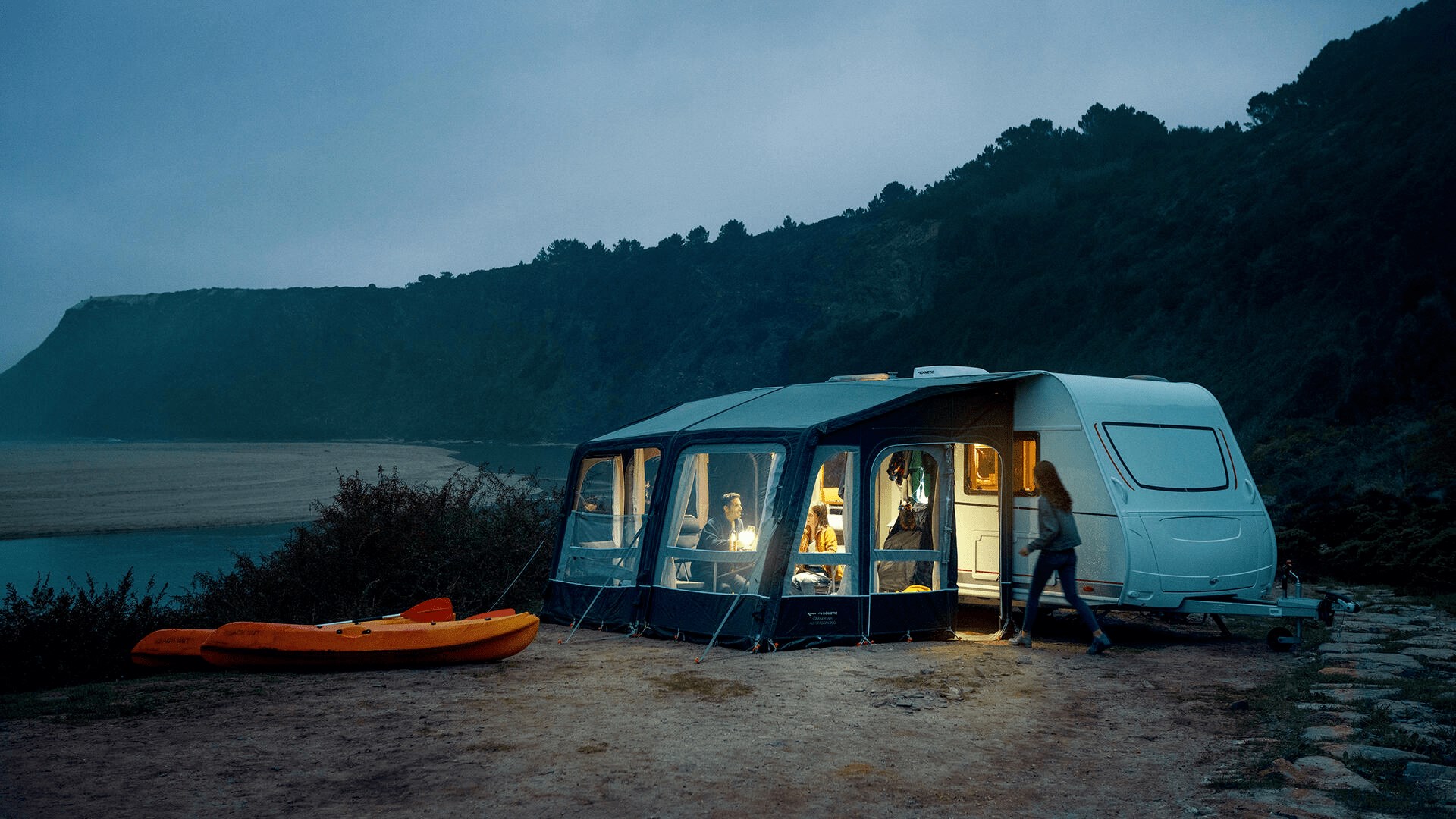 Stay comfortable
With Dometic Air Conditioners
Get away and breathe fresh air
Camping might be the best idea for your next holiday. It lets you enjoy the freedom to go wherever you want, stay as long as you like, and change plans spontaneously. Just slip behind the wheel and get away for a few days to relax, unwind and refresh your mind.
No matter where the mood takes you, your Dometic air conditioner gives you a comfortable place to rest after an active day outdoors – pleasantly cool in the summer heat, cosily warm when it's chilly out, and always with clean air for you to breathe.
Buy an A/C and get 5 nights for free at Leadingcampings!
The period from May to September 2021 is "fresh air time" for all camping and caravan enthusiasts. Anyone who buys a Dometic air conditioner during these five months will enjoy a new level of comfort and receive five nights at LeadingCampings free of charge.
Dometic Freshjet 3000
Quiet and efficient roofair conditioner with inverter compressor
Minimum vibrations
Patented inverter compressor
Quiet and powerful
With low power consumption
Led ambient lighting
Can be activated via remote control
Even air distribution
Adjustable outlet vents
Easy control
Intuitive touch control on air distribution box
Extra convenience
Remote control operation and energy-saving sleep mode
Discover the FreshJet Series
The FreshJet-series air conditioners are among the smallest on the market. No matter the size of your motorhome, there's a FreshJet to keep you comfortable without taking any more space than you can spare.
Explore more of our air conditioners
Our comprehensive range of air conditioning units includes a perfect match for every size of vehicle, for all comfort requirements and for all installation conditions. If the under-bench storage space in your camper is still free, our FreshWell 3000 can be a smart solution. If you don't want to sacrifice the roof light, opt for our FreshLight 2200 model to get the best of both world – efficient air conditioning and daylight from above.
Buying guide
The refreshing cool of an air conditioner can be the key to your onboard comfort. This buying guide explains the different features and benefits of our models, helping you to choose the ideal unit for your vehicle.