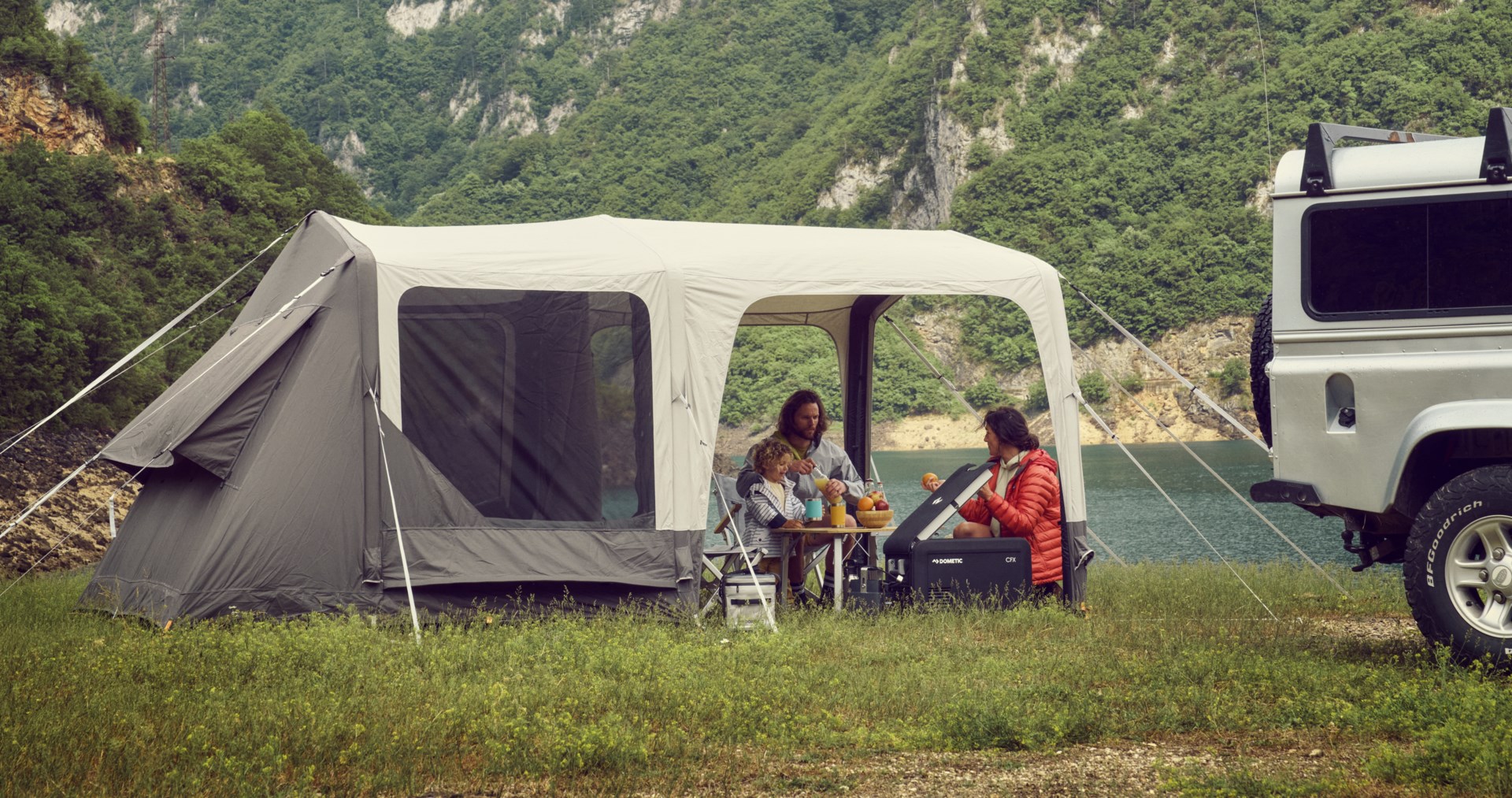 The compact tent series
New camping tents designed to maximize your time outdoors
Dometic Tents - The Compact Series
Designs inspired by the way you experience the outdoors. At the campsite or off-grid, new Dometic tents are spec'd out with all the features you need to thrive when staying in nature. A camping tent collection built for the solo adventurer up to the larger family. We believe the outdoors is for everyone to enjoy, enjoy it for longer and more frequently than ever before with new Dometic camping tents.
Out the car into nature
The outdoors is our inspiration. Our latest camping tent collection has been developed with our innovative Air Frame technology – but with more compact designs and smaller pack sizes. This makes packing even smaller passenger cars easy, with room for your tent, gear and supplies. Unlocking great outdoor adventures for all.
"The Pico has been developed very much with the wanderer as the focus. We wanted to create a smaller tent that kept user comfort at the core of the design. The result is a premium, easy to pitch, comfortable tent that appeals to the adventurer in all of us..."
Richard Eastwood, Product Manager
For solo or couple adventurers
Dometic Pico
Unpack adventure
Fresh spring mornings, hot summer nights and damp fall days, there's a new Dometic tent to suit. From the airy 360 mesh construction of the Reunion range to the temperature regulating material used on Santorini and Pico tents, Dometic tents are designed to meet every demand and perform in climates the world over.
"At Dometic, we're determined to improve the society we live in, using design, tech, and materials to accelerate the change to sustainable, mobile living. The Reunion tent made from recycled plastic bottles is our latest addition to our Conscious Choice range."
Henrik Jensfelt, Head of Design
For the mid-sized family
4-5 people
"The Santorini tent has been designed with focus on hotter climates and the ventilated construction allows for exceptional airflow. I really like the built in front canopy that provides a space to relax and enjoy the warm weather out of the direct sunlight, without diminishing the feeling of being in the outdoors."
Richard Eastwood, Product Manager
For the large family
6-8 people