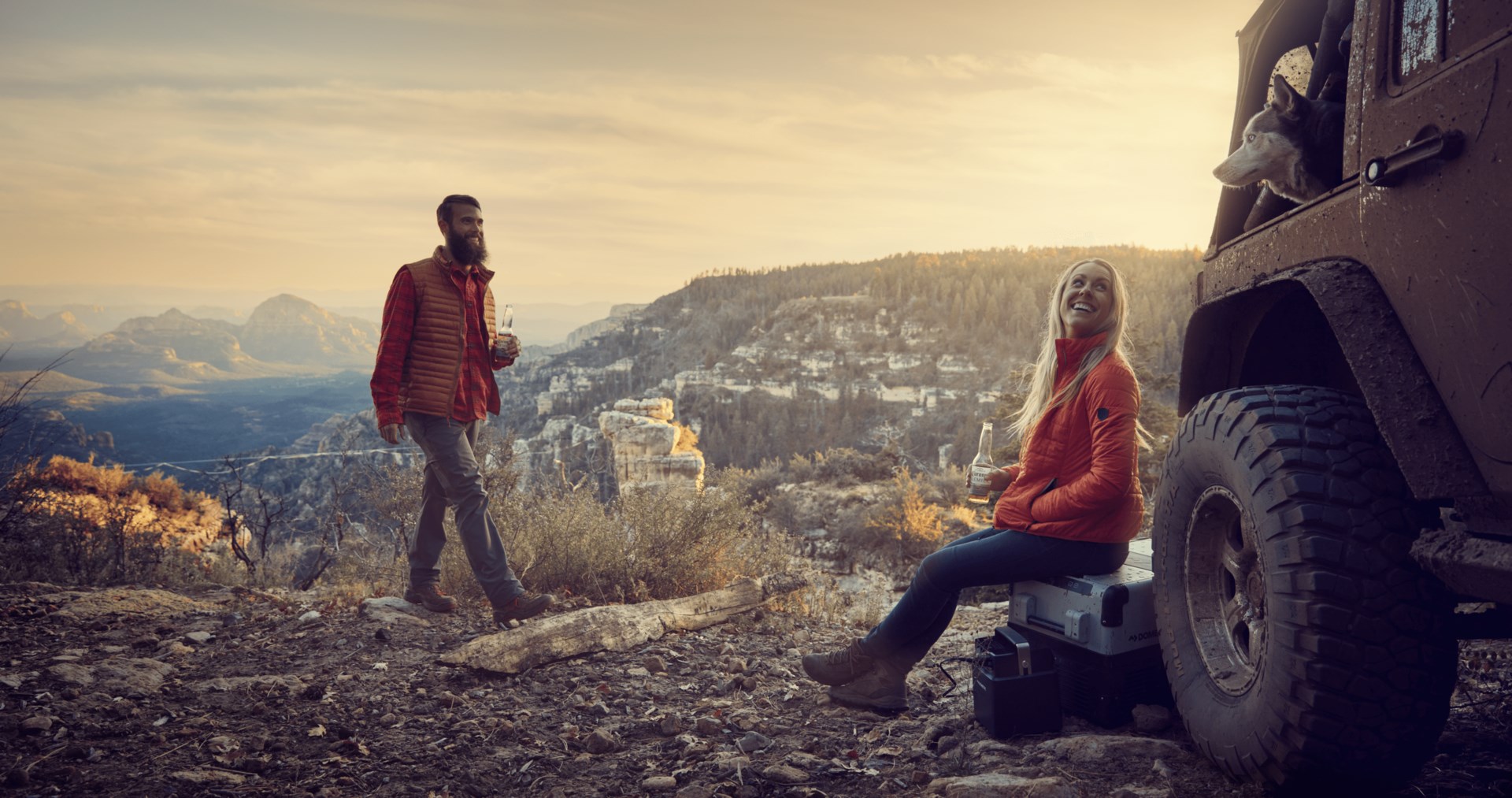 Extend The Season
Experience the off-season outdoors
Off-season outdoors
There's still time to get away, seize the moment, pack your gear and begin your next adventure. Go near and get comfortable locally with a weekend getaway or invite the outdoors in with a short staycation. Wherever you go, Dometic ensures you have the right gear to stay comfortable on the road.
Cook seasonal meals
Whether you're cooking seasonal, locally sourced ingredients or taking your favourites with you from home, Dometic has a mobile cooling solution for you. Our rugged and reliable passive, compressor and thermoelectric coolers ensure your supplies are kept just how you like them, because as the weather changes, so do your tastes.
View full cooler range
Better where it matters
Dometic awnings are better where it matters. Premium materials and innovative design guarantee year-round performance. Dometic caravan, motorhome and campervan awnings enable you to thrive in harsh environments – staying safe, warm and comfortable.
View full awnings range
The road less travelled
Drop out the race to leave a towel by the pool side, steer clear of tourist traps and crowded beaches. Dometic camping chairs and tables have been designed to set you free and support your adventurous spirit. Sit back and enjoy new environments and breathtaking vistas - what are you waiting for?
View full furniture range
Rest in nature
See the changing of the seasons, find happiness and get inspired by the great outdoors. Dometic camping tents are engineered for exploration. Witness incredible storms, crashing seas and mesmerising snow flurries with total confidence in your gear.
View full tent range