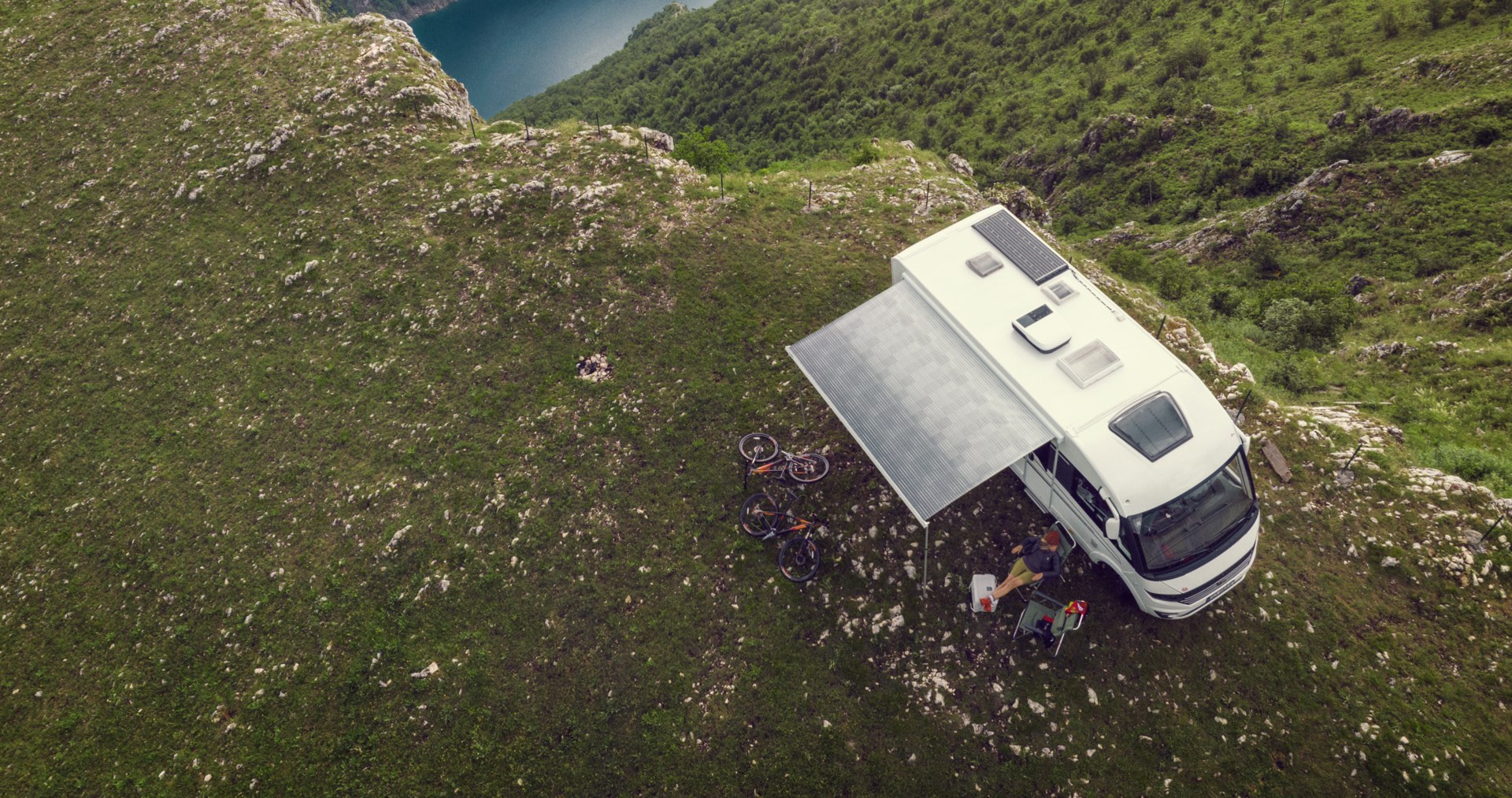 FreshJet FJX4
Stay Cooler for longer. New powerful RV ACs that can keep you cool whatever the adventure.
Explore now
Fresh design, superior cooling performance, optimized airflow, amazingly quiet operation - these are the outstanding features of Dometic's new generation of motorhome air conditioners. Available in different equipment variants - with simple rotary knob operation or with electronic touch control panel and CleanAir technology.
FreshJet FJX 4 Series
Electronic & Mechanical models
Sleek design, Great performance
Reduced noice
Quieter than other roof air conditioners available in the market
CleanAir purifier system
Keeps your RV smelling fresh and clean
Superior energy efficiency
Reduced power consumption and optimized AirFlow
Smart connecitvity
Remote Control with Dometic smartphone app
Superior cooling performance
The cabin is cooled down in record time
Touch control
Air distribution box with touch-control and LED lighting
"The new FreshJet series deliver a real transformational change in the industry by bringing to the market an extremely silent, very powerful, high energy efficient and a better environmental solution overall, demonstrating a clear Sustainable shift in our product offering."
Raùl de la Fuente, Head of HVAC products
Cool down and relax
Invest in your comfort and rest. The FreshJet FJX4 series simplify the way you cool your coach. Easily set the temperature and fan speed with a touch of a button on the Air Distribution Box to welcome refreshing air. Our custom blower system quietly moves 280 cubic feet of cool air per minute, enabling quick cooling in hot ambient temperatures.
Sleep soundly
The quality of the time you spend with loved ones and the outdoors should never be affected by something you can control like the interior climate of your RV. Adventure filled days out and about in nature require a good night's sleep. It's easy to enjoy your time in the the elements when you know you have a cool and quiet RV to retreat to and rest up for tomorrow's adventure. A good night's sleep is waiting for you with the Dometic Freshjet Series.