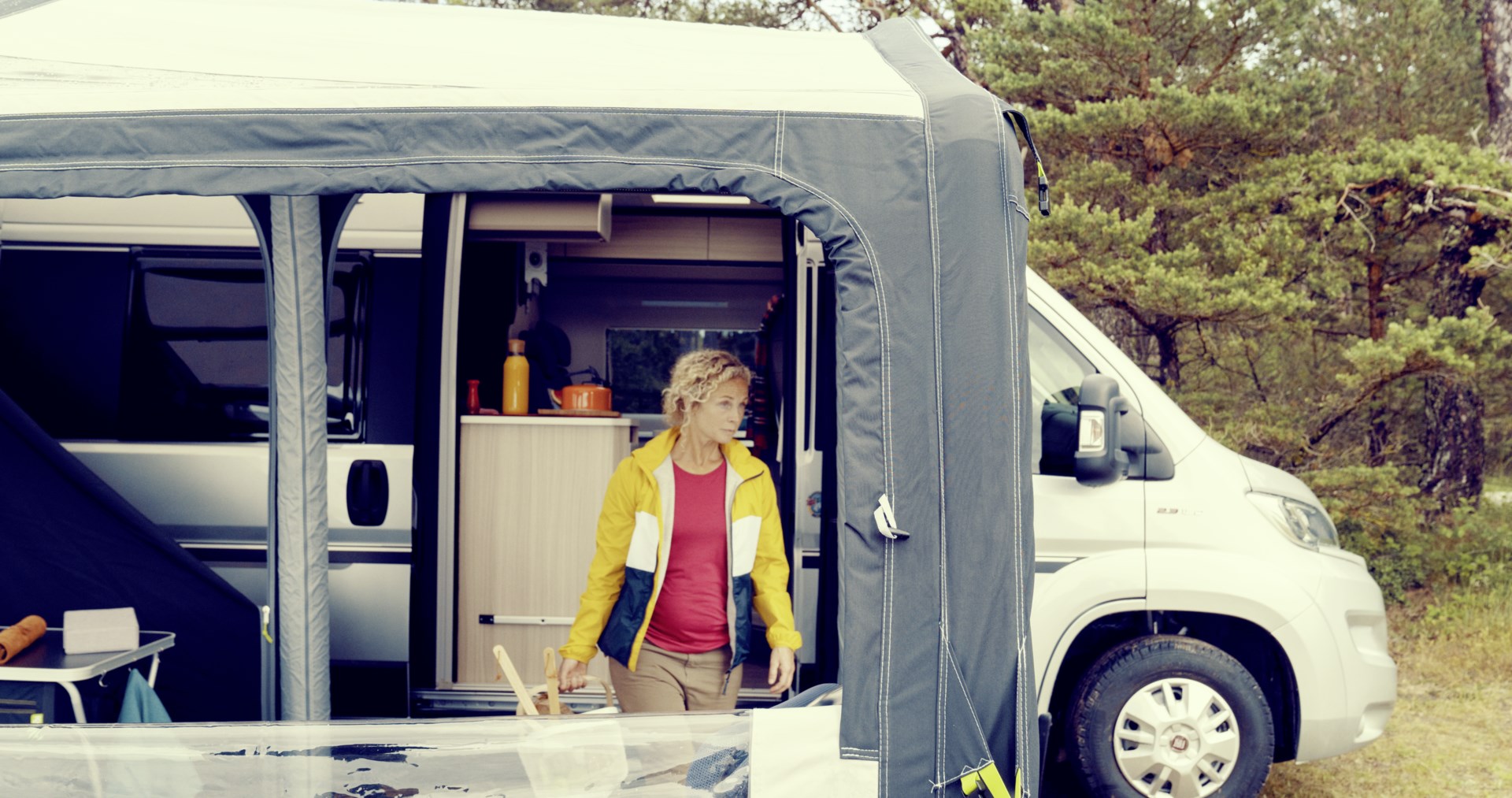 Upgrade your RV
The best time is now
Add some comfort to your RV
After a wonderful camping season you are already making plans for the next one. Perhaps you are also considering a "comfort upgrade" to your motorhome, caravan or campervan. An air conditioner would be nice to have, or a new fridge for the kitchenette. Why not use the time between seasons to have the retrofit done? Simply contact your Dometic dealer and pick your personal comfort upgrade.
Upgrade to new levels of cool
With our 10-Series RV refrigerators. Their doors open both left and right. That alone places our new family of 10-series RV refrigerators in a class of their own. Unique double-hinged doors and a versatile interior let you maximize the space you have with less compromise.
View full 10 Series range
"When traveling it's very important to us to have fresh and delicious food. The Dometic fridge helps us to store everything we need for our travels, looks great and we love that we can open it from both sides. From the inside of the van and from the drivers seat to grab a quick cold drink! " - Sebastian Canaves
Perfect holiday climate
The weather outdoors is beyond your control, but you can control the climate in your camper. Dometic air conditioners create pleasant temperatures and dehumidify the air in the cabin. Pick the model to suit your motorhome, caravan or campervan – and enjoy your vacation no matter the weather.
View RV Air Conditioners