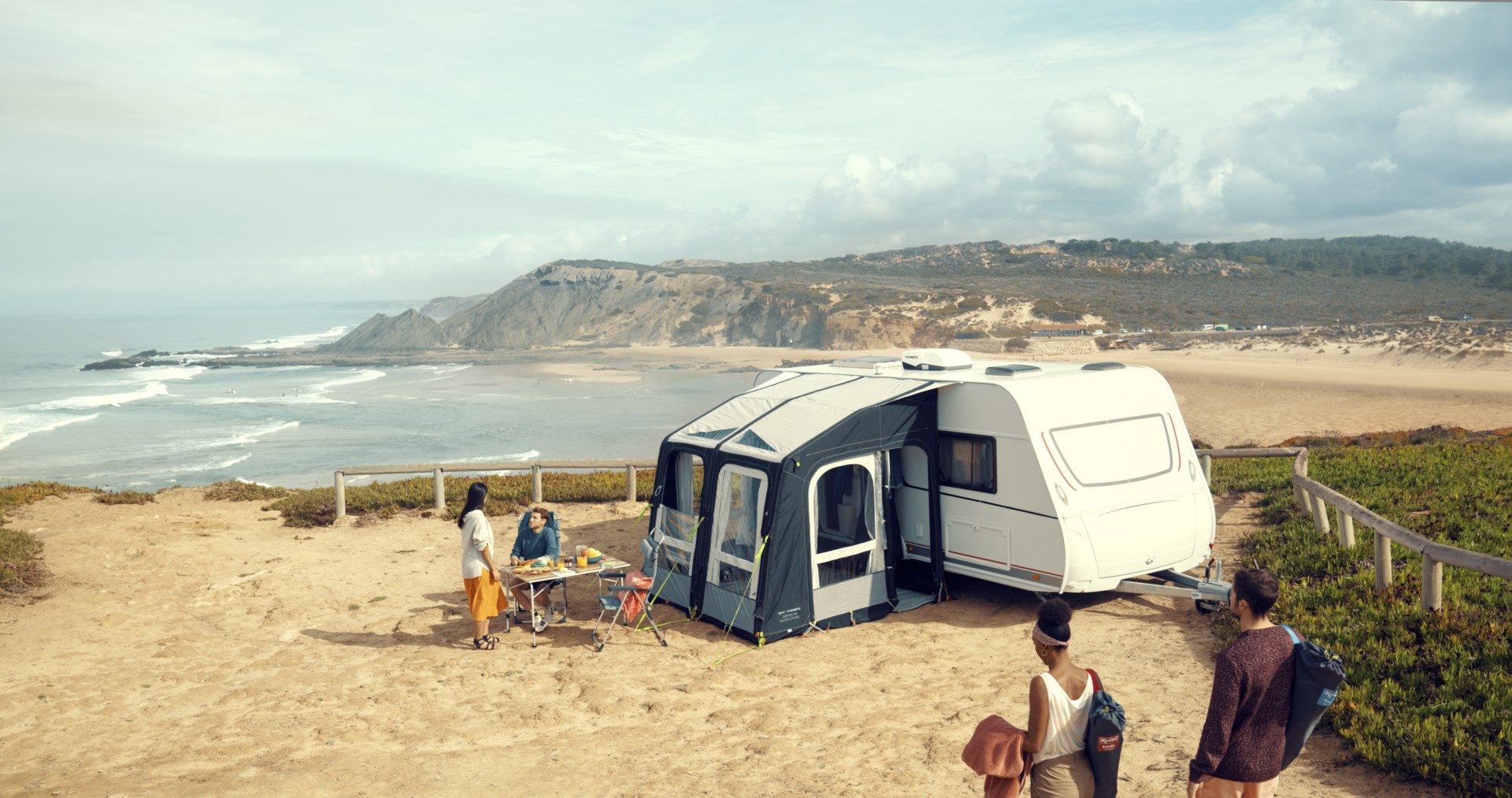 Start The Season
Gear up with Dometic
Get Ready For The New Season
What are you planning for the next season? A couple of spontaneous weekend getaways, a family road trip exploring the great outdoors, a digital nomad's life combining work and travel? Whatever your plans are, Dometic ensures you'll have the right gear to stay comfortable on the go.
Upgrade To New Levels Of Cool
with our 10-series RV refrigerators
Their doors open both left and right. That alone places our new family of 10-series RV refrigerators in a class of their own. Unique double-hinged doors and a versatile interior let you maximize the space you have with less compromise.
Replace Your Old Fridge With A New 10-Series And Save Up To 370 €
Do you want to upgrade your mobile kitchen for the next season? The best time to do so is NOW. Simply replace your old fridge with a new one from the Dometic 10 series, benefit from our season start offer and save up to 370 EUR net on the regular price*
*Valid until 30.04.2021; discount depending on the model.
Perfect Holiday Climate
The weather outdoors is beyond your control, but you can control the climate in your camper! Dometic air conditioners create pleasant temperatures and dehumidify the air in the cabin. Pick the model to suit your motorhome, caravan or campervan – and enjoy your vacation no matter the weather.
View all RV air conditioners
Extend Your Living Space
Do you want to create more room for your family and friends or a spontaneous guest? Dometic inflatable awnings provide first class accommodation on site, the simplest setup and take-down, and many smart details that let you stay warm and comfortable.
View full awning range
Smart Add-On For Bikers
Travel with the bikes attached and still have a full view of what's happening behind the vehicle? It's possible with the Dometic bike rack camera. The compact device integrates two camera eyes, which can be individually adjusted to achieve the best possible viewing angle. Dust- and waterproof according to IP69K for use in harsh environments.
Time For Tabs
Dometic PowerCare sanitation tabs are lighter than a bottle and take up minimal storage space. Plus, they are so much easier to use. No mess, no excess. Your hands stay clean and the optimum amount ends up in the tank every time.
Sanitation additive for waste holding tanks, 20 tabs
Special Offer: Dometic PowerCare Tabs With 25% More Contents