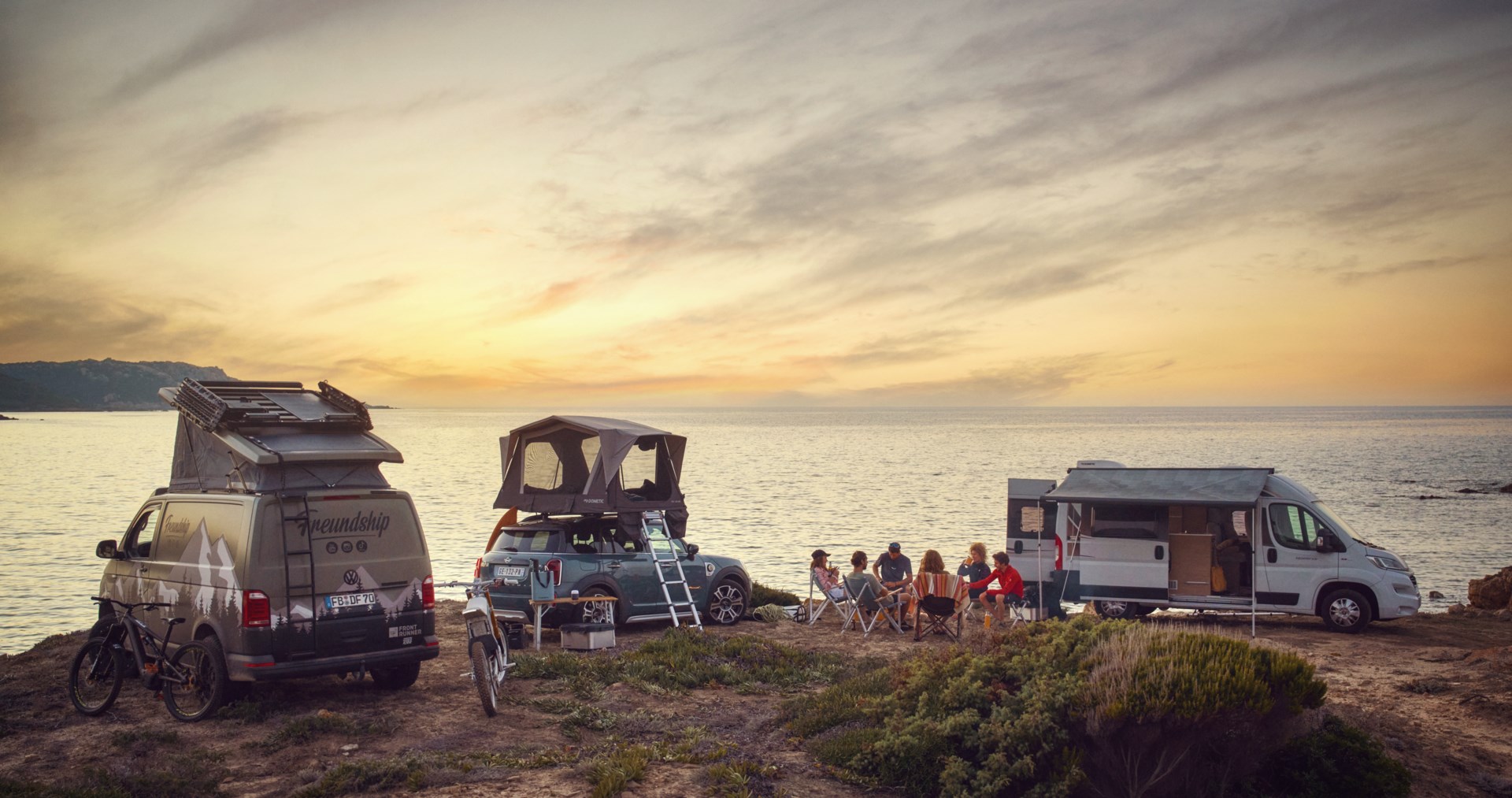 There's no place like home
The comforts of home wherever you stay
Your home away from home
Experience the outdoors like never before with high-quality gear that elevates every moment. Don't let weather or wildlife stand in your way – with gear that lasts, performs, and protects, you can conquer any challenge and explore with confidence. Focus on the real reason you're outdoors and enjoy time with friends with peace of mind. This is the home of adventurers – are you ready to join us?
Shop Rooftop Tents
Overland Freedom
"I really like to use the rooftop tent for my daily trips between training and having adventures with my boyfriend, and I feel at home when the tent is open on my car roof."
Marion Haerty, Snowboard Freedride World Champ' x4 @marion_haerty
The home of adventurers
What defines fearless explorers? It's not just the thrill of adventure, but rather their unwavering connection to the great outdoors. As the sun sets, they don't scurry back to the confines of a house, because their true home is already there, surrounded by nature's embrace. Break free and discover the world outside with Dometic – your companion in adventure. 
At ease in the outdoors
Conquering the harshest of environments can feel just as comfortable as being in the cozy confines of your own home. When you're at ease, you can fully appreciate the rugged beauty that nature has to offer. With Dometic's unique Air Frame technology, your home inflates in minutes, allowing you to relax and enjoy time spent with family and friends at your home away from home.
Shop Inflatable Tents
Stay The Night Outdoors
Your campsite is your base camp for adventure and enables you to create lasting memories with family, friends, and new acquaintances alike. With Dometic, you don't need to sacrifice the comfort and convenience of home while you are experiencing the great outdoors. Our gear has got you covered.
Shop Gear Essentials
Build Your Base Camp
"The Dometic HUB 2 is one of the best camping gadgets ever. It's so flexible to use, sets up very quickly, takes up very little space in your luggage and makes you feel right at home wherever you go."
Jan Pallmer, Landscape Photographer @janpallmer