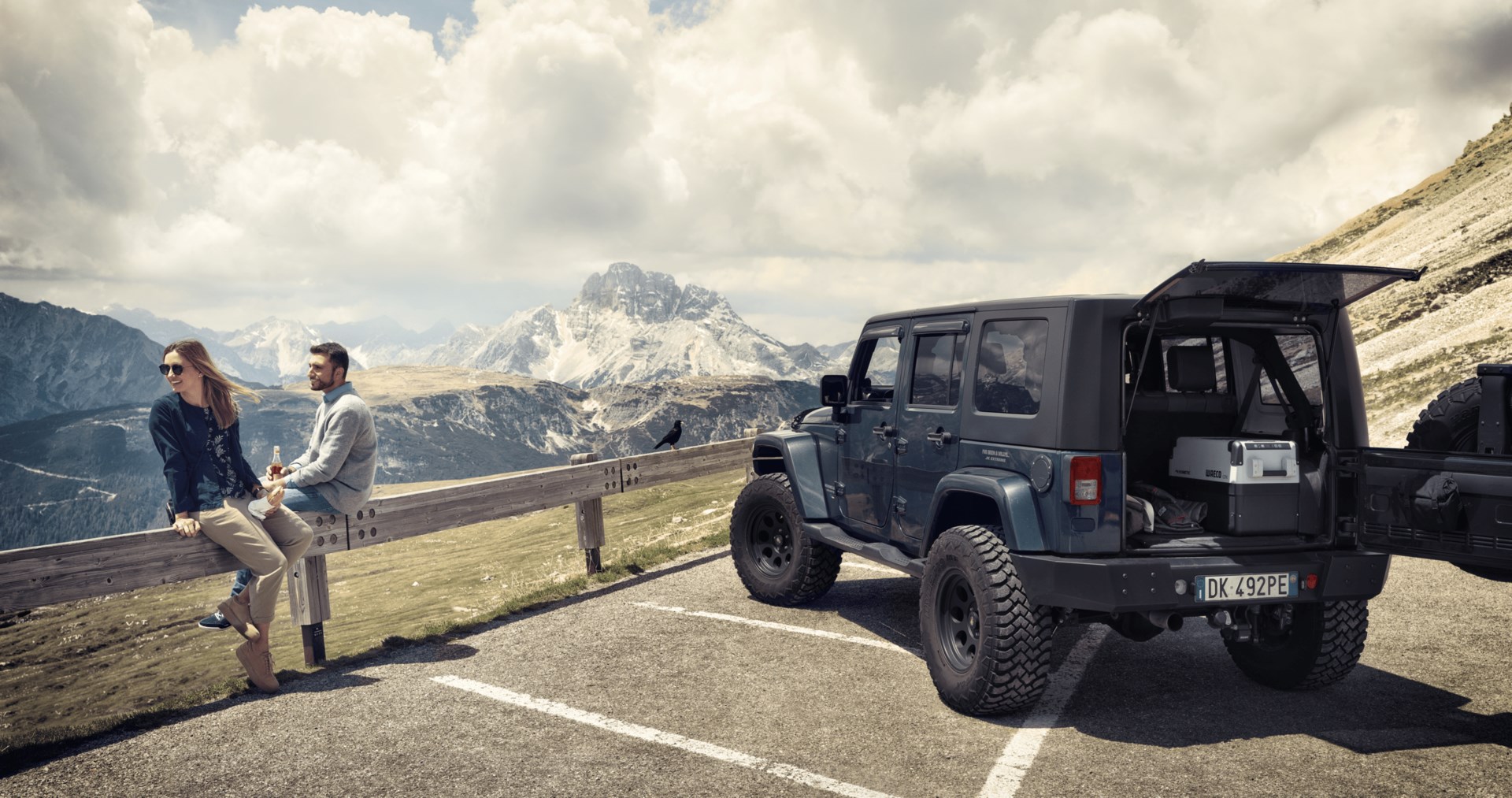 Welcome to the NEW Dometic
One company, one brand, one promise
One company - one brand: WAECO´s highly appreciated and valued solutions have been rebranded and will be offered by Dometic from now on. Our motivation is to build one strong, consistent and distinctive corporate brand out of these various valuable sub brands Dometic consisted of before.
As a result, Dometic now offers the widest range of products with one common, freshly modern design within this market, which is limiting our product portfolio to just one brand. To give customers a maximum of orientation colors on product packages indicate now the five main product families: climate (ice cold blue), food & beverage (energetic green), power & control (leader yellow), hygiene & sanitation (fresh turqoise) and safety & security (adventurousorange).
With the new Dometic we are renewing our brand promise to provide solutions that satisfy people's essential needs while living mobile. Dometic will continue the 40 years long success story of WAECO brand by setting new standards in terms of quality and functionality.
Cooling Boxes
It doesn't get more mobile than this: coolers from Dometic are easy to transport, to any desired location. They are available in countless sizes and models. Three different refrigeration technologies ensure that everything stays fresh on the move.
● Powered Cooling Boxes
● Non-powered Cooling Boxes
● Accessories
Refrigeration
Dometic offers a broad range of refrigerator models: a fitted model and a free-standing one, absorption and compressor technology. All Dometic refrigerators are ultra-convenient, even when powered with electricity or gas and provide high-performance cooling regardless of ambient temperatures.
Air Conditioners
Air conditioning in its various forms belongs to Dometic's core business. Our range includes Dometic roof air conditioners for recreational vehicles, trucks and commercial vehicles to under-bench air conditioners for motorhomes or caravans.
Driving Support
Feeling free means living without fear. Our products contribute to an easier and safer mobile living. Camera-monitor systems allow your vehicle to complete every reversing manoeuvre without incident. The parking aids help to save time, avoid damage as well as repairs and the assistance systems help to avoid accidents while turning and changing direction.
Power & Control
Whatever is fun and brings comfort, needs energy. Energy is rarely unlimited in vehicles. Mobile energy systems from Dometic facilitate best use of the vehicle's electrical system and the external energy sources capacities. For example, they ensure electricity supply to standard electrical devices even in the countryside.
Professional Cooling
Cooling technology for temperature-controlled transport. Taking highly perishable goods safely from one place to another – no problem with mobile cooling from Dometic. Our professional coolers have stood and passed the test of practice millions of times. To meet demanding logistics needs they are fitted with special, high-performance electronics.
WAECO´s technology and expertise has been combined into the new Dometic and its solutions. Dometic still continues providing great solutions to satisfy people´s essential needs when living mobile. Like cooking, keeping food fresh, taking care of personal hygiene and maintaining a pleasant temperature. We offer smart and reliable products with outstanding design, functionality and comfort. Our mission is to make mobile living easy.
✓ Smart solutions
✓ Reliable products
✓ Outstanding design, functionality and comfort
✓ Common Dometic service level for all products