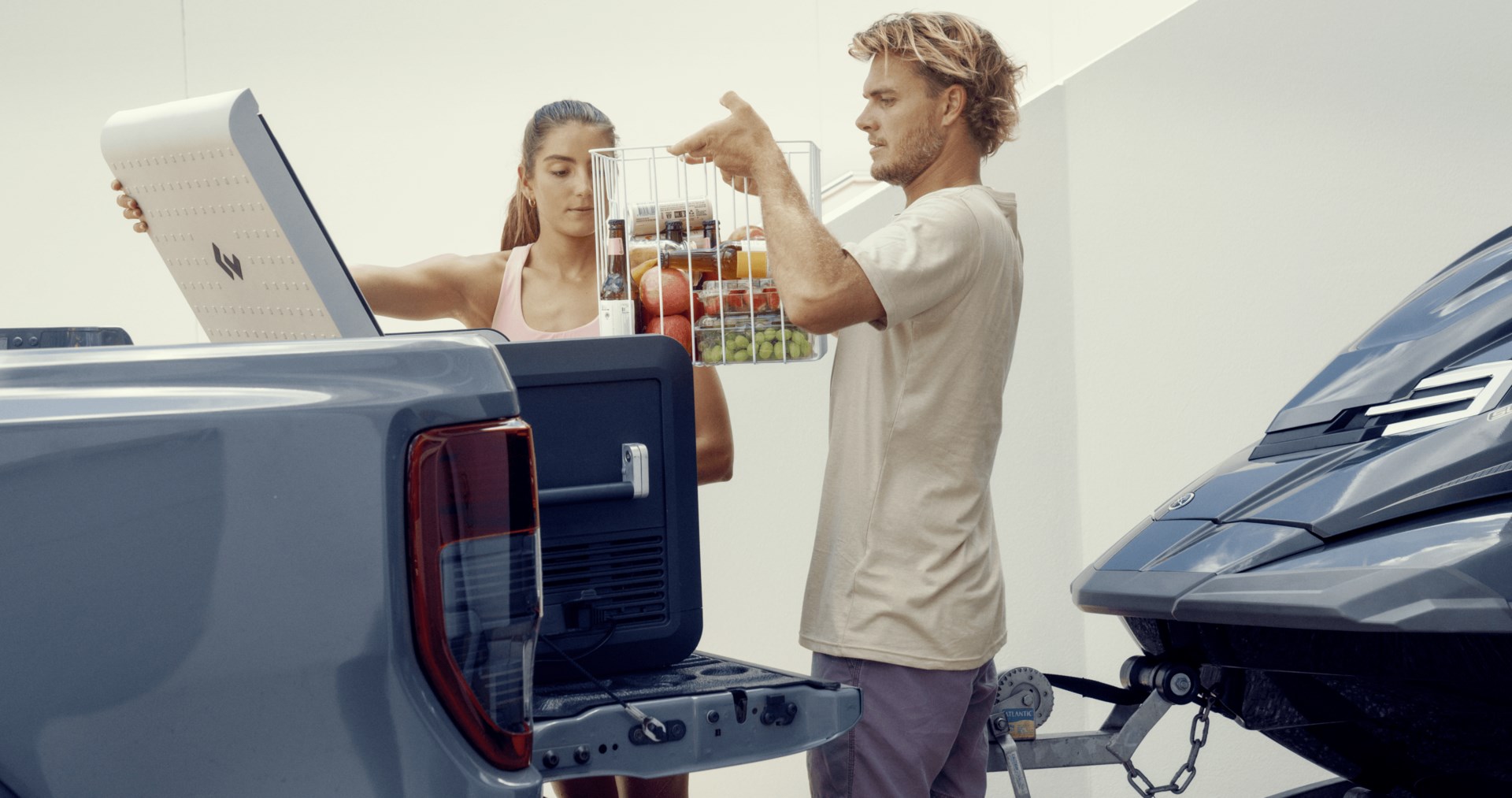 Powered Coolers Buying Guide
Pack More Into Your Adventures
Choosing the right Powered Cooler
From thermoelectric coolers to a compressor box, 12V car coolers to outdoor coolers – your cooler is as individual as you are. In order to find the best cooler for you, your car and your everyday traveling needs, here is a buying guide to help you choose your portable cooler.
What is a powered cooler?
Powered coolers are high-tech coolers with a compressor and other mechanical components. These coolers hook up to an energy source 12V DC (Car) or 110V AC (Home) and then use that energy to power those mechanical components and chill its contents.
Powered coolers pack more space
Bring more of what you love on your next adventure. Traditional passive coolers rely on ice to keep your food and beverages cool in a 2:1 ratio, 67% of an ice cooler's storage is space consumed by the ice needed to chill contents. Imagine how many more moments by the campfire you could have with 3 times the amount of food and cold beverages.
How does a powered cooler work?
Dometic powered coolers quickly cool down to refrigeration or freezing while maintaining a consistent temperature, even in extreme heat - no ice needed. As long as a powered cooler is hooked up to a power source, they work just like your home fridge.
Protecting your car battery
Dometic power coolers have battery protection software that actively monitors inbound power usage and will turn the cooler off if it senses low voltage from your car's battery. No need to worry about a dead car battery and bringing your powered cooler on your next road trip.
Picking the right size
Our full powered cooling range includes various models, from an ultra-compact cooler that's perfect for a single person to one that can hold enough to keep a whole family full. There's a powered cooler to fit all your needs, from weekend getaways to multi-week journeys.
Flexible cooling
The Dometic CCF series offers the perfect entry-level powered cooler to upgrade from a traditional ice cooler. The digital control system allows you to run the CCF's single interior compartment as a refrigerator or freezer and keeps its interior as low as 0 °F. A sturdy, compact design ensures a great companion for your next adventure.
Innovative access and portability
Designed with an innovative double-sided opening lid allowing access from either side, makes the CFF series an excellent choice for close quarters in your RV, boat, or the back of your vehicle. Lightweight glass filled nylon and steel handles are comfortable and make carrying the CFF easy.
Built for the outdoors
The Dometic CFX3 series is built for tough outdoor use. Featuring a heavy-duty yet lightweight ExoFrame design with integrated fender frame protected edges creates a rugged design. Aluminum alloy handles provide durability and years of adventure. The soft-touch control panel features a scratch-resistant cover and an IP65 rated housing to protect against dust and water splashes.
Intuitive technology
The CFX3 series features an easy to read High-Resolution Color Display and soft-touch buttons, enabling seamless control and monitoring cooling performance. The CFX3 series offers a mobile app with a full suite of diagnostic tools to continually monitor your cooler and provide data on historical temperature and energy consumption. Smarts alerts will notify you if you leave the lid open.
Pure cold, minimal power
The Dometic CFX3 features our most advanced cooling system. With over 50 years of expertise in cooling system design and manufacturing, the technology deployed in the CFX3 allows the cooler to reach -7º F while using less power than a 60W lightbulb.