Alarm Systems
Dometic offers a choice of intelligent alarms. They all respond to tampering attempts, breakage of glass and level changes (theft of tires) and can distinguish between dangerous and harmless movements inside the vehicle. There won't be any false alarms from insects either. These alarms can be fitted into almost any vehicle – with or without CAN bus.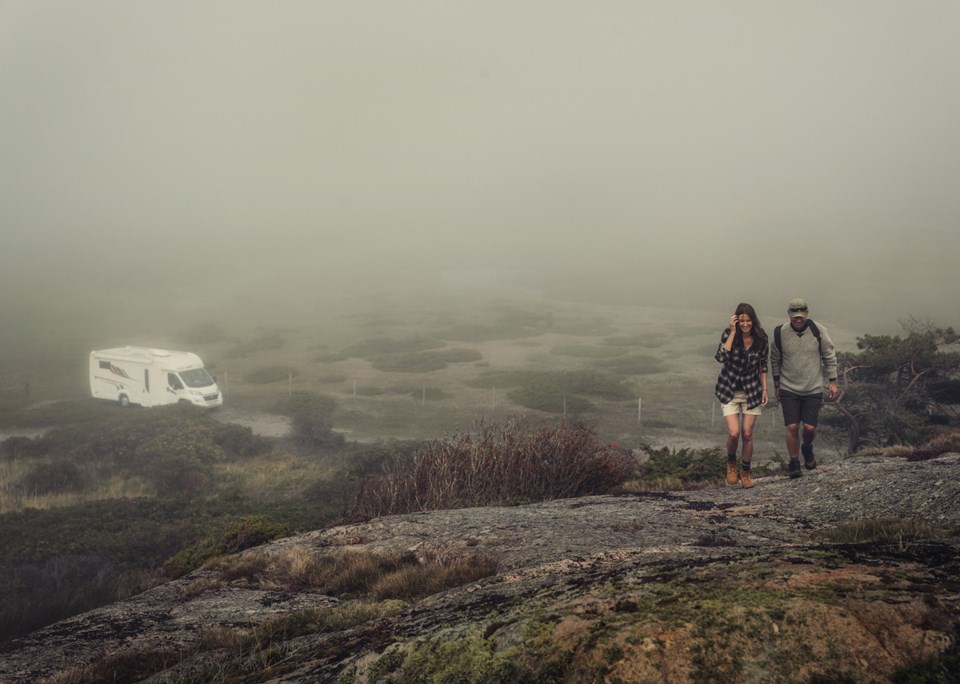 Premium car and campervan alarms systems
Dometic is one of the leading experts in the field of mobile living. But we are not only concerned about providing comfort solutions that enhance your experience out on the road, we care for your safety and the security of your possessions as well.
Don't let your vacation turn into a nightmare
You are not quite sure yet whether you want to spend the extra money to invest in a quality alarm system for your campervan? If you're planning on a family vacation with your holiday camper, for example, there are lots of other more fun options you could use that money for instead. Think about it this way: Imagine you've been out on a hiking trip while on vacation. After a long day you're happy but exhausted and finally want to relax. When you arrive back at your campsite your entire campervan has vanished into thin air. The expensive equipment, supplies, and gear you brought with you on your trip included. Your whole vacation would be ruined! Dometic campervan alarm systems can easily prevent this worst case scenario.
Feel safe and secure - anywhere, anytime
A skilled thief can gain access to your car within minutes. A quick stop at the grocery store may already give greedy individuals enough time to take advantage of you and your possessions or simply damage your vehicle. As you can see there are many reasons to invest in a quality car alarm system, and Dometic products provide every option you could possibly need. Our alarm systems can easily be added to the vehicle, and the versatile options guarantee that you will never have to worry about losing your car or its content ever again.
Key features of Dometic alarm systems
The Dometic security system enables people to benefit from a variety of enhanced features. It is our mission to offer exceptional products that are high-quality and reliable. Consider a campervan alarm system if you're heading out on the road for an extended trip because it will protect your valuables. Monitor the engine compartment for additional security. Our alarm system has a fail-safe to ensure your confidence in its overall functionality. The universal analogue system ensures ease of use, and you can interact with the horn or hazard lights for audio and visual alerts.
Advanced protection
Dometic MagicSafe alarm systems are suitable for cars or campervans like the Fiat Ducato. They are a flexible and reliable solution for your vehicle. If your security requirements change over time, there is alway the option of customizing your system. You can connect the secure roof box or bike trailer with additional sensors or wireless switches if you like. In fact, for every car alarm system up to 55 sensors can be learned in total. Add components as they are needed or feel free to eliminate features that are not. The ultrasonic interior surveillance can easily be deactivated, for example. Consult with a qualified Dometic dealer if you have any questions about the Dometic MagicSafe line of alarm systems for cars and campervans.