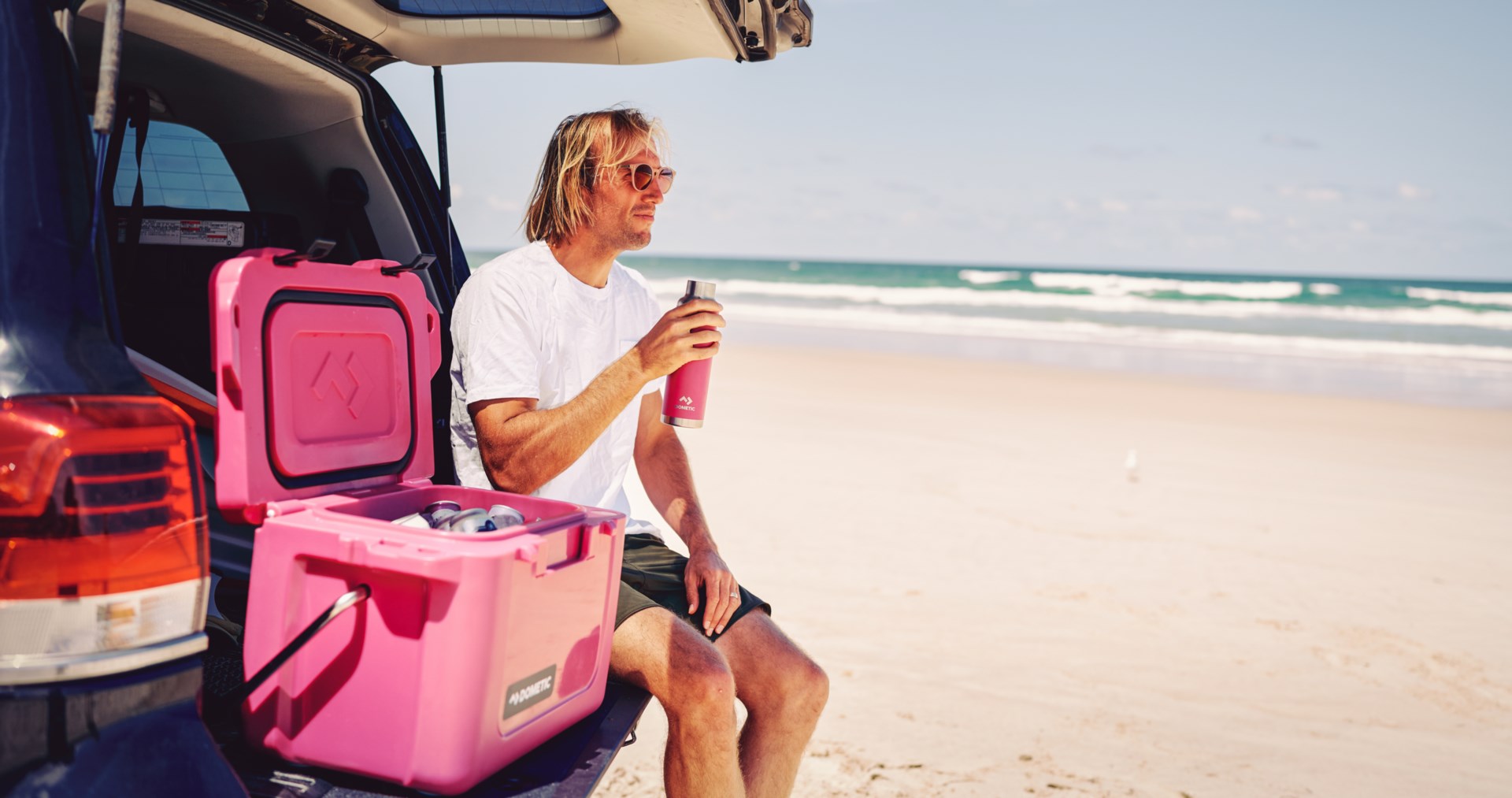 Dometic Patrol
Our most popular passive cool boxes
Our most popular cool boxes in new seasonal colors
Evolved to explore, the iconic Dometic Patrol series has been extended to include new colours for the 2022 season. Choose between 20, 35 and 55 l models and pick the colour that matches the adventurer in you.
Choose between 20, 35 and 55 l models
Dometic Patrol line
Ice chests with a sense of adventure
When you're exploring the outdoors, you need to take gear that can look after itself. The last thing you need is something breaking mid-way through the trip. Our rugged Patrol iceboxes are made from a single piece of rotomoulded polyethylene. So when it's inevitably dropped, sat on, or carelessly thrown into the back of the car – there's no need to worry. You'll still be enjoying fresh food and cold drinks for the rest of this trip. And the next one.
Keeps ice frozen for days
Patrol high-performance iceboxes keep ice frozen for days. Built to last trip after trip with thick PU insulated walls, a single piece rotomoulded construction, and a full-length hinge pin. More than just a box to put ice in, these iceboxes offer smart features like Patrol's leakproof drain, deep-freeze lid seal and one-hand rubber latch opening.
"This ice chest is unbelievably tough and wears every single scratch and piece of dirt with pride."
@david_herzig
Add a clever accessory dock to your Patrol cool box that can house a bottle opener, cup holder or fishing rod holder.
Add-ons
Match your Patrol with our Dometic Drinkware
There's a Dometic drinkware solution to quench every thirst. Thermo bottles suitable for water, thermo tumblers great for hot drinks on the go and stackable cups for water, coffee and mixed drinks. All models are offered in limited edition colors.