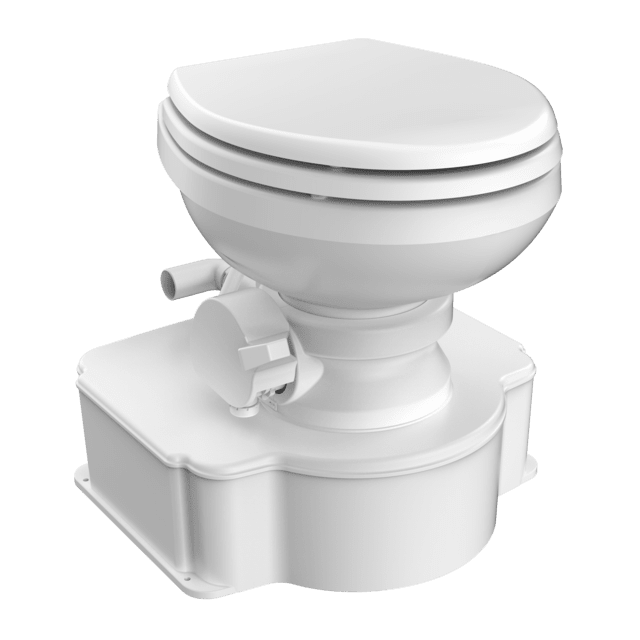 Dometic M65-5000
All-in-one marine toilet (bone, wood seat)
The Dometic M65-5000 marine toilet is a complete toilet and holding tank system in one package. This Type III MSD has a 6.5 gal. (24.6 l) tank and makes a great replacement for permanently installed portable toilets.
Art.nr. 9610003318 (312500001)
Ceramic bowl and high-strength ABS tank for many years of use
Odor-free freshwater flush
Low-flush water consumption: less than one pint (0.10 gal/0.39l) per flush
Available in white or bone color fixtures
Comfortable, elongated, solid enameled wood seat and cover
Afmetingen productdiepte, [mm]
501.65
Afmetingen producthoogte, [mm]
501.65
Afmetingen productbreedte, [mm]
476.25
Afmetingen pakketdiepte, [mm]
584.20
Afmetingen pakkethoogte, [mm]
609.60
Afmetingen pakketbreedte, [mm]
584.20
Upgrade je ervaring!
Vind jouw accessoires
Niet het juiste voor jou?
Ontdek vergelijkbare producten.